"A" is for "Appian" – Introducing FMP's Newest IT Partner
Continuing our investigation of the truism "Don't Fear the Robots," FMP is really excited to talk about our newly formed strategic partnership with Appian Corporation. This week, Paul Bresnan, Tracy Compton, and Scott Waymouth – three members of FMP's Center of Excellence (COE) for Technology and Tools – talk about how we're planning to use this technology to further benefit our clients.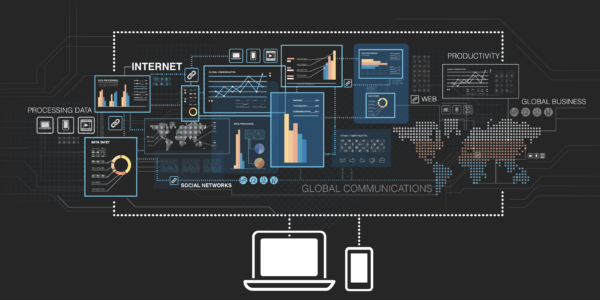 What is Appian?
Headquartered in Reston, VA, Appian Corporation (Appian) is a recognized market leader in low-code, Business Process Management (BPM) platforms. Many processes in federal agencies are still done in a paper-and-pencil process or by emailing spreadsheets back and forth. Legacy human resources (HR) systems are often outdated, inflexible, and were hastily patched together at the onset. Because of this, there is an opportunity to streamline and automate existing processes, get more efficient, and ultimately give time back to humans to pursue more strategic activities. By automating processes in Appian, organizations can expect to achieve productivity gains in a couple of different ways.
First, Appian users can monitor, participate in, and act on business processes within a workflow. This improves the collaboration between different groups of people and reduces the time they might usually spend on coordination. Second, Appian can improve record management. Users can simply manage and update data through a single interface. Consolidating data gets rid of the fractured, time-consuming experience of switching between a variety of applications or engaging in duplicative work. Lastly, Appian's Rules Engine enables users to create reusable rules and decision criteria, which can automatically trigger tasks or automate procedural decisions. This cuts out existing redundancies and drastically reduces the likelihood for human error, and frees up employees to focus on other mission-critical activities.
– Paul, Consultant
Why did FMP partner with Appian?
FMP used an intensive review process to arrive at Appian as a strategic partner. For background, at FMP, we're software-agnostic. We believe in tailoring the right tool and customizing it for each client's specific needs. We wanted to find a platform flexible enough to create applications for the many different types of use cases that our clients see. It was also critical to partner with a provider who meets and exceeds the Federal Government IT security requirements, including being FedRAMP and FISMA compliant.
FMP initially evaluated more than 20 tools, and then we narrowed our assessment to focus on our top four. We found that Appian was the best platform due to the combination of the flexibility they provide as well as their commitment to security compliance. We're big fans of Appian's ability for applications to be quickly developed by business analysts via their drag-and-drop interfaces while also having a full and sophisticated programming language for software developers to program complex applications on very large datasets.
– Tracy, Engagement Manager
How can Appian be used?
When considering an organization's software ecosystem, Appian can be used in the following three main ways:
1) Appian can be used to build useful standalone applications. When a business need arises, an individual application can be developed and deployed quickly. Appian can build applications more than 10x faster than other comparable software. Not only does Appian's low-code model help clients quickly achieve a minimally viable product (MVP), but it better enables business-driven change. After implementation, it's also easy to fine-tune Appian applications because Appian designers can leverage a library of reusable components. Each additional process that agencies automate means adding value incrementally, all at a low cost.
2) Appian can extend the functionality of an organization's existing systems. If a critical requirement is not supported by the core system, and the software development is too low on the priority list, Appian can help. By putting Appian on an existing application, it can provide a special extension without the need for custom development or replacement of a cumbersome legacy system.
3) Appian can integrate existing applications together, providing a seamless layer that improves the user experiences of older applications. This means getting a refreshing upgrade without losing critical system functionality or engaging in a demanding 'rip-and-replace' software procurement strategy.
In all cases, Appian is instantly mobile, and is easy to plug into analytical technologies. Appian is an exciting platform to supplant cumbersome, manual processes that are both difficult to monitor and report on.
How will the FMP and Appian partnership help our clients?
In the long term, FMP is working to augment our capabilities in being able to provide custom IT solutions to our clients. Because of Appian's low-code nature and plethora of security credentials, it allows us to build this capability without having to make IT-specific hires. Many federal agencies, especially within their HR organizations, rely on outdated or disconnected systems. By combining FMP's expertise in federal human capital with the power to create custom applications that can connect these disparate data, we can help our clients realize the power of technology to make their organizations even more efficient and effective. – Scott, Engagement Manager
About the Author: Paul is a Consultant at FMP, where he works with clients to leverage technology and data analytics. When Paul is not in the office, he likes to stay active. He is a volunteer high school wrestling coach and his newest learned skill is Latin dance.