Business on Top, Sweatpants on Bottom – Workplace Fashion in the Age of COVID-19
I was flattered when our social media team reached out to me with this blog idea about workplace fashion and how it is evolving during COVID-19. Since I started working remotely on March 16th, I have not used a drop of makeup, plugged in my curling iron, or pulled out my black work slacks. I have worn and washed my Nike sweatpants every week (sometimes twice a week) and I turned most of my white clothing items into tie-dye masterpieces. As you can see, I'm not the epitome of stylish right now; however, I am very comfortable. But I am also curious about how COVID-19 has completely changed the fashion industry and how it is affected our "at work" wardrobe. So, now that I have on those aforementioned sweatpants, let's dive in.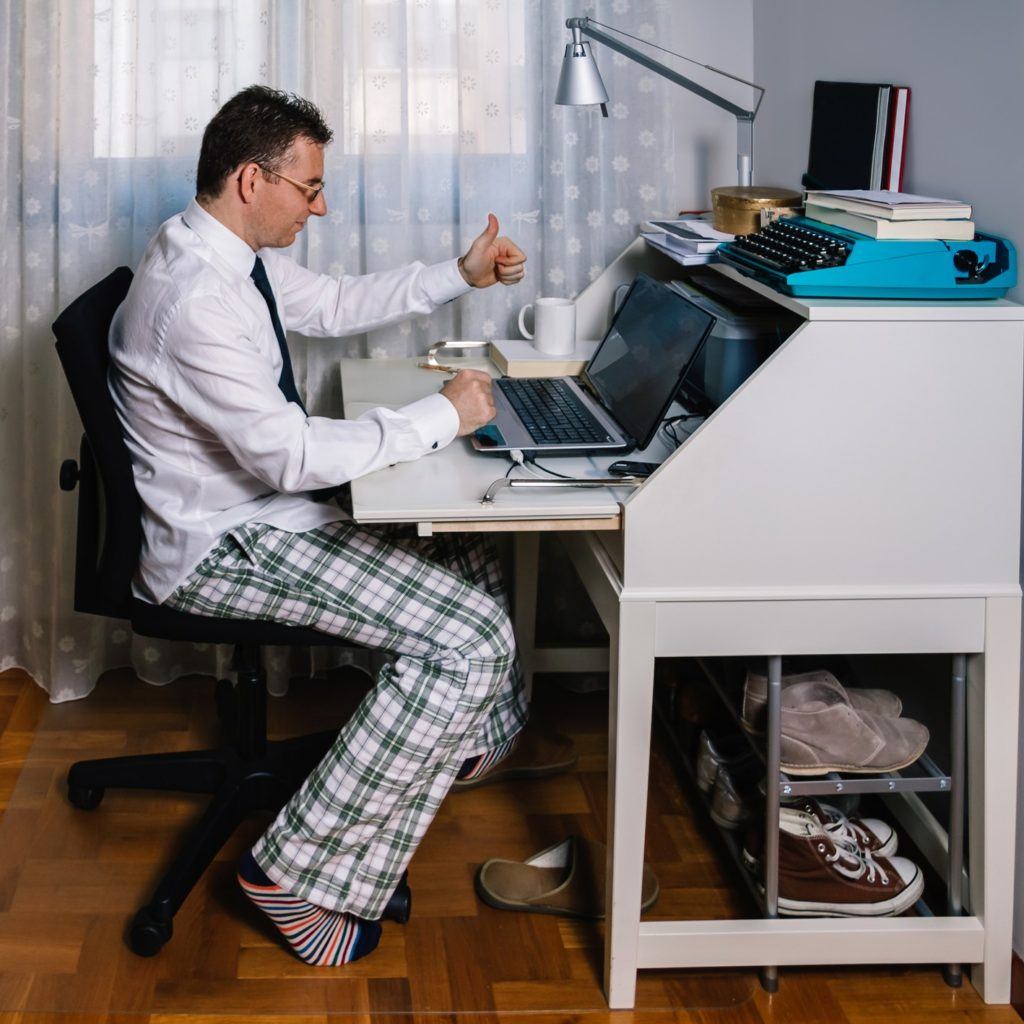 We've all seen the jokes online about how our wardrobe has evolved now that many of us are working from home. We've seen news reporter caught in a suit top and shorts bottom on live TV. We've spent time hunting down the athleisure clothes that are hard to find due to increased demand. But what does this all mean for workplace fashion going forward?
There is evidence that shows that you should get "ready" for the day even while working from home. It will make you feel more productive, increase self-image, and prevent you from scrambling when your client video calls you without warning. Now, I do not want to be the person that has to tell you to change out of those comfy clothes. I, for one, cannot even convince myself to do that on most days. But there is research that says that the clothing you wear can influence your own psychological processes. A study from Northwestern University found that doctor's wearing their lab coats had increased sustained attention during their workday compared to those wearing the same coat but were told it was a "painter's coat" instead.1 Dressing for our jobs puts us in the mental state to conduct our tasks.
Given the research, do I think we all need to put on suits while working from home? Absolutely not. I have found that even just differentiating between my sleep clothes, my workout clothes, and my work clothes (no matter how casual) has created a mental divide in my day and allows me to better transition between tasks. There's actual research behind this as well. By creating the physical and visual distinction between my outfits, I'm creating boundaries during my day.2 Clothing allows me to make the mental switch between the time on my morning run, to the time I drink my protein shake on the couch, to the time I open my computer to begin answering emails. I might not be driving to my workplace to start that third step in the process, but I am mentally crossing the boundary from getting ready in the morning to beginning my workday.
We have seen some retailers struggle during this pandemic. J. Crew, known for their preppy, classic style with blazers, cardigans, and pants commonly seen in the workplace, has filed for bankruptcy. J.C. Penney and Neiman Marcus also followed suit.3 Of course, there are many reasons for the financial struggle of these large companies. The U.S. unemployment rate is at the lowest level since December 1969, meaning less people are participating in frivolous spending. But could it also mean that people are spending their money on companies that specialize in athleisure and active wear now that so many of us are working from home? In the middle of the pandemic, Lululemon's sales were up more than 50% in April versus the start of the year.4 I felt the impact of this demand just last week when I went on their website to order some more of my favorite shorts, and they were sold out. Before anyone panics, I'll be fine with my current wardrobe, but please shoot me an email if you see them restock.
Beyond the athleticwear market, Walmart has seen increased sales in tops but not bottoms.5 I guess people are pretty confident they won't make a mistake like the reporter and will just join calls from the waist up. In addition, Adobe Analytics did some research focused on apparel sales in the month of April. They found that consumers are purchasing less pants and jackets, but pajama sales have increased 143%.6 But if you take to heart my advice earlier, you might want to change out of those pajamas before you begin your workday.
So how will fashion change following COVID-19 and when we return to the workplace? We reached out to Natalia Clark to discuss this topic. Natalia graduated from Marist College with a B.S. in Fashion Merchandising in 2016 and currently works for Hugo Boss in New York City. Her personal belief is that we might all be dressing up more when the pandemic is over. Granted she did say that in the three years she's worked in the suiting industry that companies have transitioned to a more casual look. People might not be buying full suits, but they're stilling buying and wearing separates to the workplace.
She is probably right. I just placed an order for some summer dresses with no occasion planned for them. It was a purchase I made with the hope that I would be able to sport something more fashionable in the future. Fashion historian, Kimberly Chrisman-Campbell was recently interviewed in NPR and she thinks as the economy begins to reopen and we go back to the workplace, we may see a "renaissance in personal style."7 People will be looking for a reason to get all dolled up and out of their normal work from home attire.
For the time being, I'll continue to enjoy my makeup-free, casual-clothed workdays. While I might be saving money without my normal shopping outings to the mall, I am excited for the day that we can put on those nice work pants and pull out that leather workbag and begin our new personal style "renaissance."
What are you looking forward to wearing when you return to the office? Share your thoughts with us on LinkedIn!
---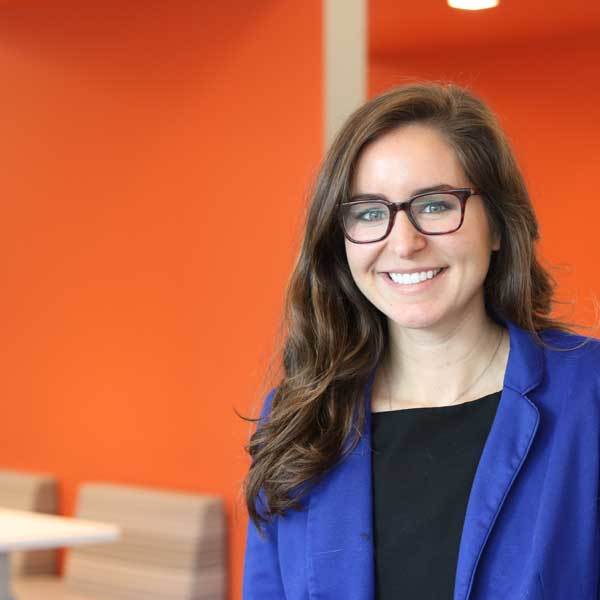 Katie Sheppard, a Consultant, joined FMP in November 2016. She focuses on leadership development, executive onboarding, and policy development for her clients. When she isn't managing course logistics, writing reports, or developing new and innovative tools, you can find her at park with her dog Griffin, catching the latest Oscar-nominated flick, or exploring a new restaurant in DC.
References
1 – What You Wear Can Influence How You Perform. (April 5, 2012). Retrieved from https://sloanreview.mit.edu/article/what-you-wear-can-influence-how-you-perform/
2 – What Happened When I Dressed Up to Work From Home for a Week. (October 12, 2016). Retrieved from https://www.fastcompany.com/3064295/what-happened-when-i-dressed-up-to-work-from-home-for-a-week
3 – Serwer, A and Zahn, M. (May 16, 2020). This is Why J.C. Penney, J. Crew and Neiman Marcus Going Bankrupt Matters. Retrieved from https://finance.yahoo.com/news/why-jc-penney-j-crew-and-neiman-marcus-going-bankrupt-matters-120705290.html?guccounter=1&guce_referrer=aHR0cHM6Ly93d3cuZ29vZ2xlLmNvbS8&guce_referrer_sig=AQAAAC8d3SFBRVeWBBt6vzJ_-4qfW7PrklHf_2iVxCKvPJtdmKXK5oth_Y9eA3bp8NykfXGNs0OT3hUp_qUv-aYNrz8_Q5Jbbd_QraLPtxzgTflX90MUJhsw0QlRNIZX1hf6X3w6rAGzSr0IwKv9rI7sI65QWfO4kTu1vNYlZNYK-kVQ
4 – Forman, L. and Lee, J. (May 14, 2020). Lululemon's Surge Could Have Long Legs. Retrieved from https://www.wsj.com/articles/lululemons-surge-could-have-long-legs-11589470142
5 – Simon, S. (March 28, 2020). Walmart Reports Increased Sales in Tops, Not Bottoms, As More People Telework. Retrieved from https://www.npr.org/2020/03/28/823071216/walmart-reports-increased-sales-in-tops-not-bottoms-as-more-people-telework
6 – Tyko, K. (May 14, 2020). Coronavirus Fashion: Our Quarantine Wardrobes Include More Pajamas, Fewer Bras and Pants. Retrieved from https://www.usatoday.com/story/money/2020/05/13/coronavirus-clothes-work-clothes-pajamas-braless-pantless-zoom/5181891002/

7 – How the Coronavirus Could Shape Fashion Choices. (April 19, 2020). All Things Considered. Retrieved from https://www.npr.org/2020/04/19/838195084/how-the-coronavirus-could-shape-fashion-choices