Capital Coaching Conference
We're excited to share that FMP Managing Consultant Lesley Perkins will be presenting a session at the 2022 Capital Coaches Conference September 22-23!
She will be facilitating a session entitled "The Coach as Mentor: How to Create an Effective Mentor Coaching Experience" with Joelle LaGuerre. They are excited to contribute to the conversation about Coaching: Today, Tomorrow, and Beyond!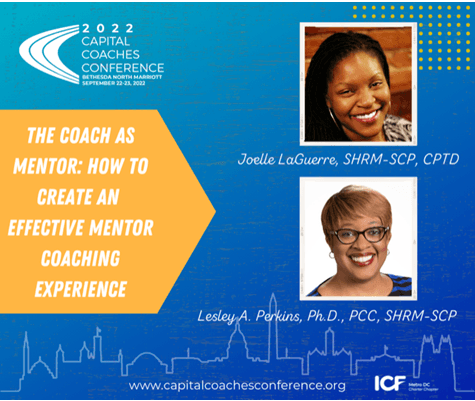 The Capital Coaches Conference is presented by ICF Metro DC and is for coaches of all levels of experience, future coaches, and complementary professionals. Learn more and secure your spot at www.capitalcoachesconference.org.