We wanted to pause our normal blog schedule this month and spend time introducing our readers to one of our consultants. Joseph Sahili started at FMP in March of this year, after moving all the way from Los Angeles to Arlington. While he's still adjusting to the weather on the east coast, it took no time at all for Joseph to feel at home at FMP. Learn more about one of our awesome new colleagues in the employee spotlight below.
Tell us a little bit about your background and what brought you to FMP.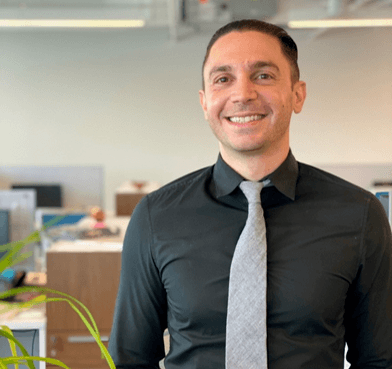 I graduated with my Master of Science in Applied Psychology from the University of Southern California. In my previous position, I was responsible for re-designing the onboarding program and managing the task force that developed it. I was part of the team that pitched it to the executives. Following the meeting, the Chief Wellness Officer reached out to me and asked me to be an independent consultant. During that time, I was focused on executive coaching, training, and customer retention. I enjoyed having a variety of project experiences with the client. While I knew I loved consulting, I had just recently graduated and it was difficult to do all the business development I needed to do to constantly book clients on my own. I felt like it was too early in my career to be operating independently and working for a larger firm was a better path for me.
You've been at FMP for 8 months now – what keeps you excited to come to work every day?
Free chips–The sour cream and onion kind! No, just kidding, it's the people. I moved here from Los Angeles and, beyond my cousin, I didn't know anyone out here. The people at FMP are the reason I am happy and engaged when I come to work. I have worked with so many different people at FMP and everyone is so empathetic, kind, and smart. Also, there is a variety of project experiences and I'm always learning new skills.
What is something that you are most excited to learn or try in the future?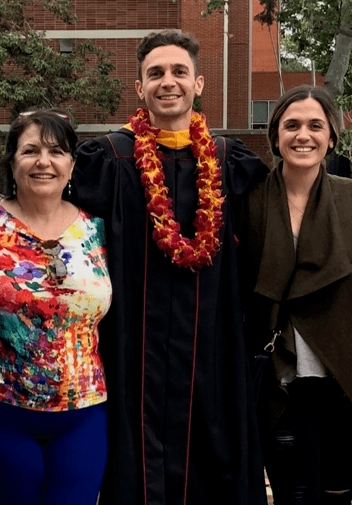 Competency modeling. I just got staffed on a project using those skills. I'm really excited! It's so fascinating and it's an integral part of how an organization operates. It's important that work behaviors align with the strategic plan of the organization. I reached out to mentors at FMP and asked for resources in order to learn more about competency modeling.
You've had the opportunity to work onsite with our clients throughout the year. What have you gotten out of this experience?
It's been nice to create relationships with clients. It makes a difference in your work beyond just emailing a deliverable to a client. The people who enlist your services need your support so it brings a more humanistic approach to the work.
What's next for you, Joseph?
I want to grow in my role here. I love that at FMP there is potential to continue to grow here and take it to the next level. I want to be able to build on my technical skills, like survey design, employee engagement, and competency modeling.
What else can you tell us about yourself?
I adopted a cat from one of my FMP coworkers. She fosters cats through Animal Welfare League of Arlington, and one of her cats had kittens. Also, I really want to take a ceramics course to learn something new.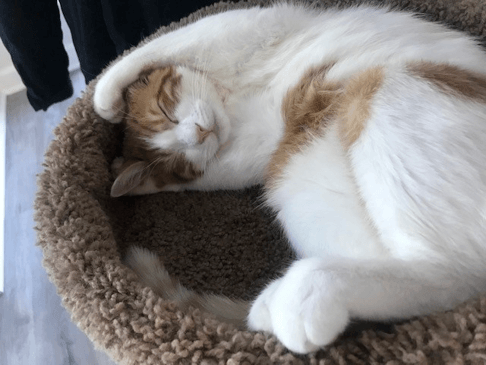 Check us out on LinkedIn to learn more about our amazing employees!