As a mid-way point in FMP's month of Learning and Development-related blogs, we wanted to use this employee spotlight to introduce a new member of our FMP team. Jeff Kidwell joined FMP at the start of October as a Managing Director leading our Learning and Development Center of Excellence. A dedicated Hokie, Jeff brings deep subject matter and technical expertise that will help grow and develop our team and capabilities. We're excited to have Jeff onboard and, in our unbiased opinion, we think he's found a good place!
Jeff has spent the majority of his career in and around the learning and development space and we were curious about what makes him so passionate about this work.
For me it's about the potential for learning to transform organizational performance. Specifically, I think being able to provide training opportunities for individuals that map to their learning styles can have a significant impact on their learning, which directly translates into improving organizational performance. This is particularly exciting now- with the development of all of the technologies available, you have many more options to optimize the ways you're reaching out to people helping them to learn and grow. You can now avoid death by PowerPoint or worse, death by white board.
What first drew you to this field?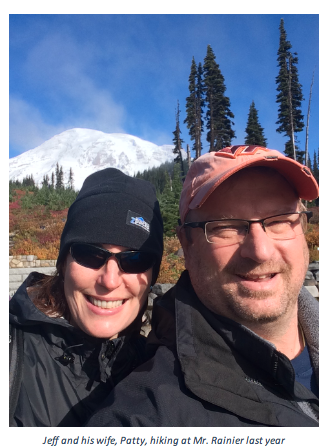 I got interested in training because of my dad- he was the County Forester for Orange, Madison, Greene and Culpeper counties in Virginia. He conducted training for local fire companies on how to fight forest fires and he used a simulator that was created in the back of an old tractor trailer converted into a theater. The students sat in the trailer with an overhead projector and an instructor and ran simulations of forest fires to practice the communication strategies and coordination processes. It was a really effective and very home-grown system. I saw the potential in this and, as a kid, I would sit in the back and watch the simulations. So, from there, one of my first jobs was developing simulators for submarines. I have enjoyed being able to look at how the space has evolved over the past 20-30 years, blending the requirements for what an organization needs to be practical and meet performance goals and, at the same time, understanding the realm of the possible. There is so much now that is possible- I love working with clients to introduce new ideas, training technologies, and processes. I also really enjoy educating clients on how to become effective training designers and developers, as well as get the most of out a company like FMP, when we're doing a lot of the lift for them.
And what brought you to FMP?
The possibility of helping the Learning and Development Center of Excellence grow into these newer technologies, provide a broader set of capabilities, and grow the footprint of our work. I'm particularly excited about expanding the interactivity level of web-based training and moving into higher-level gaming and simulations. The market, especially in the Department of Defense, is moving in that direction rapidly.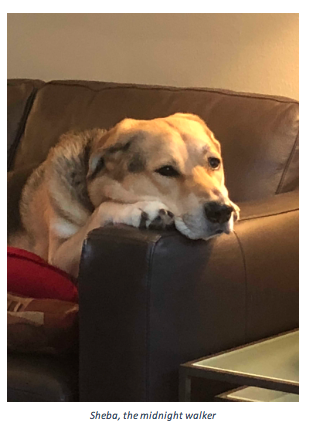 When you're not thinking about gaming and simulations, what else keeps you busy?

My wife and I have an 85 pound, rescued German Shepherd mix. Well, that's what we thought she was, but it turns out that she is some kind of hound dog/shepherd mix and, while she's great with people, she's very reactive with other dogs. So, getting her the necessary exercise at 5am and midnight (away from other dogs) is a bit of a challenge.
What are you most excited to do as you get settled here at FMP?
I'm excited to continue to gain more knowledge about FMP's capabilities, work with the team to understand where they want to grow, and help them look at opportunities to expand their capabilities. I'm also looking to bring in some of my existing client relationships and open up some new accounts and program areas in the learning and development space. Beyond these specific activities, I have a simple management philosophy- leave things better than the way you found them and be nice to everyone. If you can do those things, then generally you're going to be a in a good place.