One of the largest stressors for Americans involves financial concerns. A 2014 survey conducted by Harris Poll, on behalf of the American Psychological Association, found that 72 percent of Americans reported feeling stressed about money at least some of the time during the past month, with 22 percent of respondents reporting feeling extremely stressed about money during the past month. Financial pressures and concerns can impact overall wellbeing, as well as work performance. Thus, many organizations have begun to recognize the importance of including financial education as part of their workplace wellness programs (For more information on how to develop or improve your workplace wellness program, see our previous blog posts here).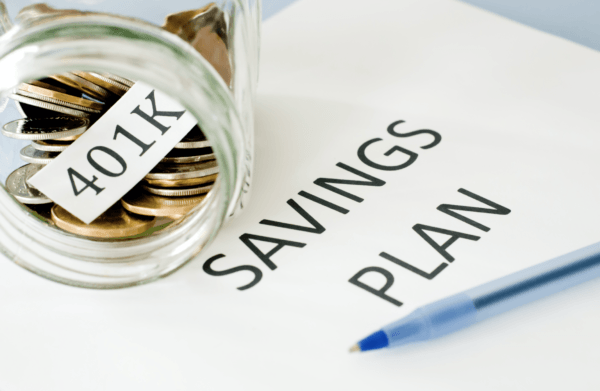 At FMP, we support innovative and supportive family-friendly policies, programs, and services, including offering affordable health, dental, and vision plans while also providing automatic funding of employee 401(k) plans and an Employee Stock Ownership Plan ("ESOP"). These benefits allow employees to have an increased financial peace of mind for themselves and their families. Even with these resources, employee comments and questions to HR reveal that many FMP employees did not know how to take full advantage of these benefits or understand how these benefits could contribute to long-term financial wellbeing.
To provide additional financial education and support, FMP incorporated financial wellness into the company's Wellness Program in 2015. As a company, we knew that we wanted to provide more resources to employees about budgeting, retirement savings, education costs and savings, estate planning, and other financial topics. But how do you provide quality financial advice to employees without breaking the bank as an employer? Here's how we went about it:
Retirement Planning
To provide quality financial information about retirement planning, your company's 401(k)/403(b) plan provider is likely the best source. Investment representatives from the plan provider can be utilized to present to groups of employees about specific savings strategies, asset allocation, and fund choices. These representatives should hold the Certified Financial Planner (CFP) or the Chartered Financial Consultant (CFC) designation to ensure they are providing the highest quality of financial advice to employees.
Substantial Life Events
Whether buying a home, planning to save for a child's education, having a baby, starting to pay-off student loans, getting married, getting divorced, or estate planning, each of these events may represent a significant shift in the financial calculus for the employee going through this experience. To better inform employees about financial strategies to adopt during these events, FMP invited our CFP credentialed 401(k) plan provider to give an hour-long lunch presentation to employees on each topic. Attendance at this event was substantial because a variety of financial subjects were discussed simultaneously. By packaging a discussion of savings strategies for buying a home, paying off student loans, and saving for children's education, a broad spectrum of the company's workforce was interested in at least one of the topics presented. It is best practice to survey employees beforehand to learn what financial topics interest them most, and then cater to those subjects.
If a 401(k) plan provider is not an option for you, consider hiring a fee-only CFP to visit your office and present the information to employees. To find the right CFP for your organization visit http://www.letsmakeaplan.org.
Routine Financial Strategies
Financial wellness programs should also include best practices and financial advice for day-to-day financial experiences. Budgeting, either individually or as a household, is a valuable foundational topic when helping employees to better understand, and take control of, their finances. Providing the tools necessary to track routine expenses versus income allows employees to determine if they are living within their means or if they need to make adjustments to achieve long-term financial goals. Ask your 401(k) plan provider, or a CFP, to present a workshop on budgeting and to provide time for one-on-one meetings for employees to talk with the financial advisor following the workshop. These one-on-one meetings provide individual employees with the opportunity to ask personal questions they did not want to share with a larger audience or to receive feedback about their budget from the advisor.
Ensuring Participation
Once created, how do you ensure that employees will use the financial wellness program? Many companies utilize incentives to encourage employee participation in the program. These incentives can range from small one-time bonuses to subsidized financial planner sessions. At FMP, however, we determined that incentivizing the program was unnecessary because there was already adequate appetite for a program covering personal finances. Our financial program was born in 2015 from a competition where various initiatives were presented by employees and each member of the workforce could vote for the idea that interested them the most. By first asking employees if they were interested in such a program coming in to existence, FMP avoided wasting valuable time and resources on developing a program that the workforce did not want.
Taking the Next Step
If you are interested in developing a new financial wellness program, or restructuring an existing one, for your company, organization, or agency reach out to FMP at BD@fmpconsulting.com.
About the Author: Meet FMPer, Justin! When he is not conducting interviews, providing survey analysis, or compensation and benefits analysis, he is exploring the D.C. area with his wife and daughter. He loves to ski, hike and watch sports.