FMP's 30th Anniversary: Interview with the Owners
This year, FMP Consulting (FMP) is celebrating its 30th anniversary! To celebrate, FMP's owners, Erin Pitera, Sherean Miller, and Carolyn Kurowski, sat down for a virtual interview to reflect on FMP's journey and discuss what has led to FMP's success over the past 30 years.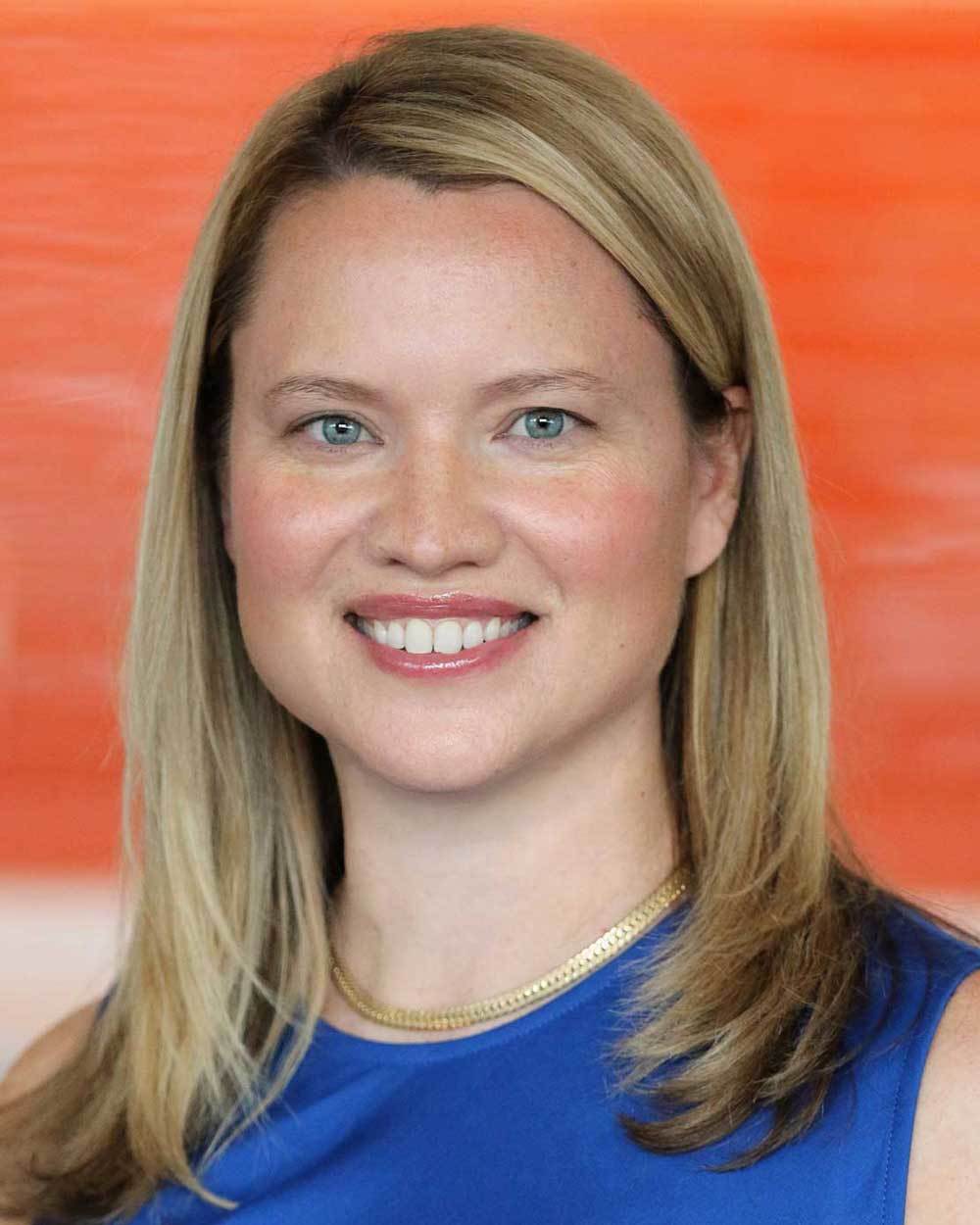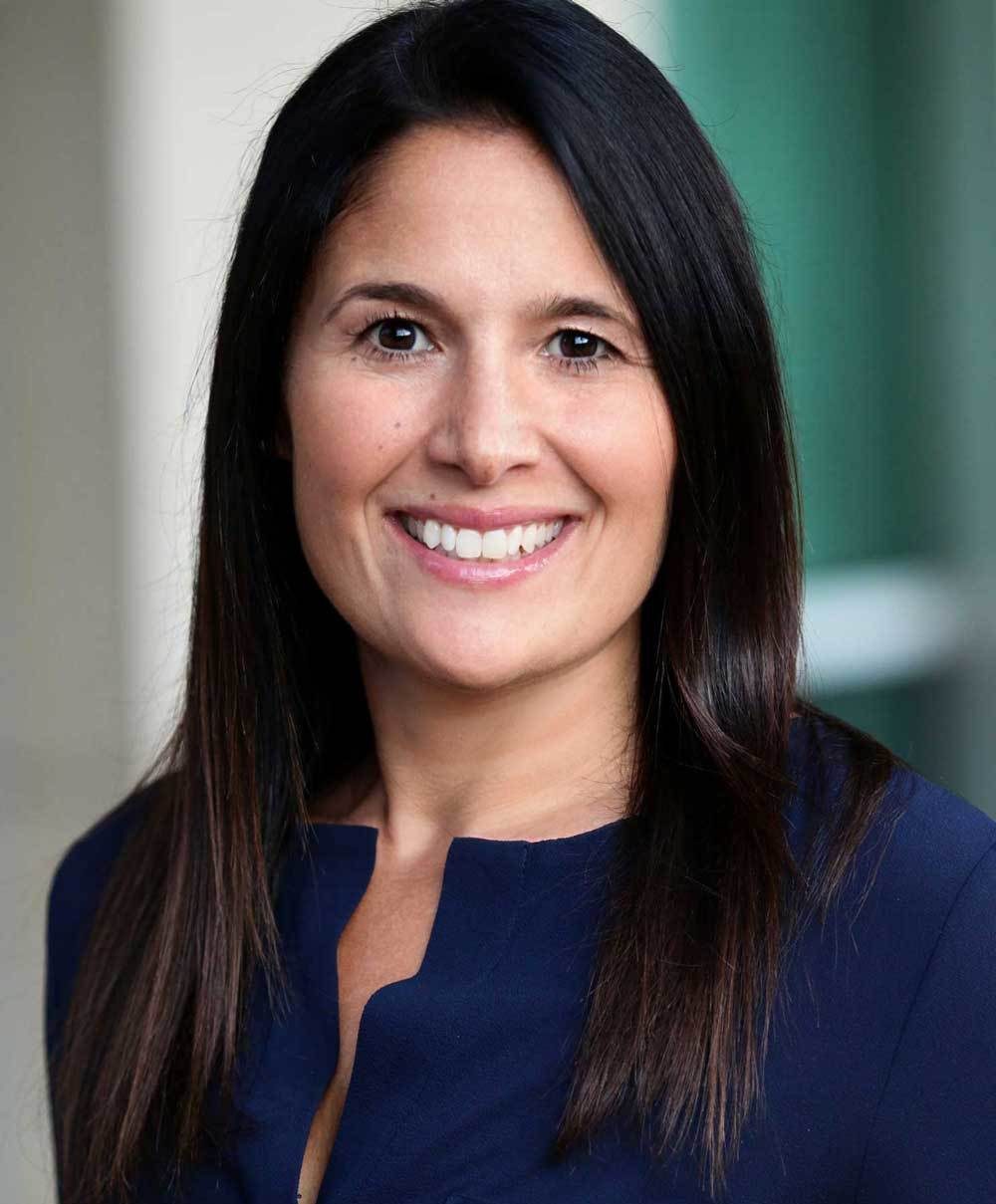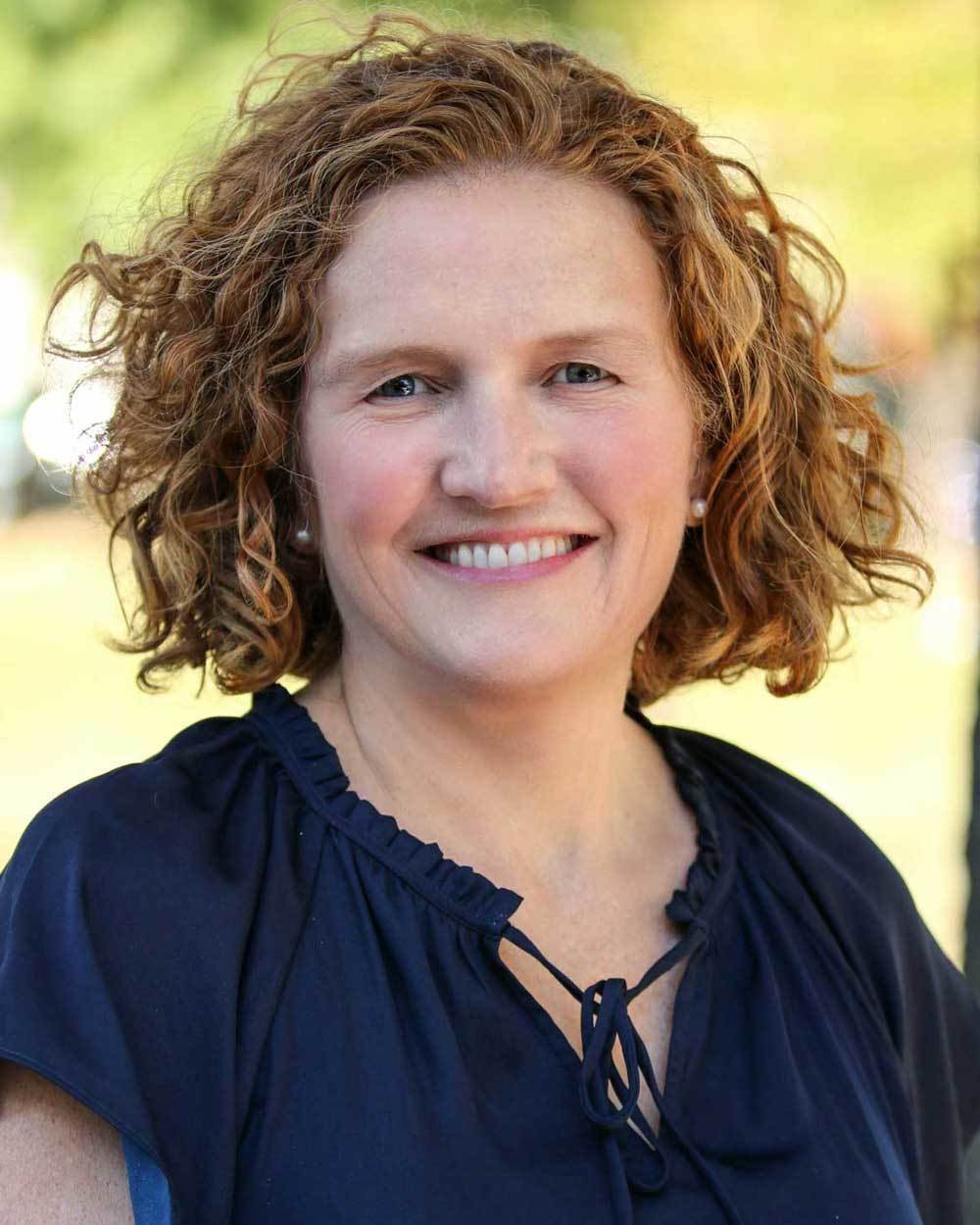 What do you love about the work FMP does? What is your favorite part of your role?
Erin: There are so many things that I love about our work, that it's hard to pick just one. Most of all, I love the client missions we serve. We get to work with such a wide variety of organizations – from those defending our national security, to those providing humanitarian aid and disaster relief during complex crises, to those making important medical discoveries that improve health and save lives! By getting to know these organizations really well, I love that we are able to create solutions that have a transformational impact on the important and varied missions of our clients.
Carolyn: I love solving problems! So much of our work involves helping organizations and individuals explore their issues and needs, coming up with innovative solutions and approaches, and then helping that individual or organization enact a change that has a meaningful impact. I love seeing our projects and programs implemented and seeing that it has made a difference for the people in the organization.
Sherean: I love solving problems and helping people. I enjoy doing that in my personal life and feel so happy to be able to do that in my professional life at FMP as well. My favorite part of working at FMP is helping clients solve tricky human capital problems. I also feel so lucky to be able to mentor employees.
What has been your biggest accomplishment during your time at FMP?
Erin: I think one of the things I'm most proud of is how we've been able retain our culture as we've grown. Over the years, our intentional culture and people practices have been recognized and celebrated through numerous awards. We have been named a Top Workplace by the Washington Post; been honored as a Great Place to Work by Washingtonian Magazine; been awarded a Helios Apollo Award for our outstanding talent development practices; and have won a Companies as Responsive Employers (CARE) Award for 10 consecutive years based on our innovative and supportive family-friendly policies, programs, and services, including a commitment to community giving. I'm incredibly proud to be able to say that FMP is a truly outstanding organization, made up of exceptional employees and a remarkable culture – just as it was when we were founded 30 years ago!
Carolyn: Honestly, I am deeply proud of and feel incredibly connected to each of the agencies I have worked with over the last 20 years. From NGA, FWS, USAID, and GSA, to NLM and OPM today; I have been lucky to have a variety of great experiences. But if I have to point to just one, I must say I am very proud of the work we did on the MyCareer@VA program. It was by far our largest project at FMP. It covered every aspect of our work from the design and development of career development tools and resources, to the collection of critical competency and development information, to an amazing array of training and communication activities. We had an amazing team of employees that worked on the project, as well as a significant number of partner companies. It was incredibly innovative and made a real impact on the employees within and across VA. I was so grateful to have that experience and to work with so many wonderful team members.
Sherean: I was fortunate enough to join FMP as an intern in 2000 and feel very lucky to have spent my entire career here. I was attracted to the unique and amazing culture at FMP – a culture that embraces different perspectives, encourages hard work, and inspires us to do all we can to provide high quality deliverables to delight our customers. I have been very motivated over the years to keep as many of the positive aspects of that culture and am proud to have helped ensure the culture is the same today as it was 20+ years ago.
What do you see as the main reason FMP has thrived for the past 30 years?
Erin: Hands down, our culture, our people, and our commitment to clients.
Carolyn: Our people are our secret sauce. We take the time to find people that share our desire to do great work that delights our clients and improves the workplace. We work hard to create an environment that provides the right tools, training, and support to do their best work. I also love the sense of comradery and the fact that we are all so willing to support one another. I think that has been a huge key to our success.
Sherean: At FMP, we care a lot about our clients and do whatever it takes to help them solve the most challenging organizational problems. We take the time to get to know them and their organizations and build really strong relationships. Then we work hard to provide them with custom solutions that are creative and tailored to their specific needs to solve the issues their organization is facing. The emphasis that FMP places on relationship building and developing tailored solutions, keeps our clients delighted and helps them refer us to other organizations. That's what has allowed us to expand and grow over the past 30 years.
Can you tell a story that illustrates FMP's values?
Erin: I often think that organizational values truly shine when you are faced with a challenge. I don't think any of us could have predicted or planned for what has happened in our country and across the globe this last year. But the ways in which our leadership and our staff have responded to these challenges has been a true testament of our values. Our adaptability showed-up in the ways in which we navigated the complex and changing environment that was created by the pandemic with ease – seamlessly transitioning to an entirely virtual operation, while keeping our staff and clients engaged. Our customer dedication and partnership shone through in how we showed-up for our clients and were responsive to their changing needs –converting hundreds of hours of instructor-led training to virtual training in a matter of weeks. Our team members' creativity has been on full display with the design of online trivia events, escape room challenges, and virtual cooking classes designed to keep our staff engaged, while operating in the virtual setting that was thrust upon us. Our authenticity showed-up in the way we openly communicated, listened, and continue to learn from our staff in response to both the pandemic and the escalating social injustice and political unrest that has occurred in our nation. And finally, our accountability has been demonstrated by our genuine commitment, including the investment of both dollars and resources, to taking action and building an even more diverse, equitable, and inclusive organization at FMP.
Carolyn: I remember one of the first offsites FMP ever held. Tim Barnhart, the President of the company introduced an ambitious plan to win a major contract vehicle and grow the company by some percentage that seemed amazing at that point in time. After looking at each other in amazement, we all went back and worked together to make that plan a reality, one proposal, one project at a time. That was when we learned that we could do whatever we put our minds to, that together we could figure anything out.
Sherean: There are many stories that come to mind of how FMP helped a Federal agency or private sector organization overcome a human capital challenge and how we were able to delight our clients all while staying true to our values. Some of the best projects I've worked on have been in some of the most challenging situations and have required a great deal of perseverance and dedication. One more recent project comes to mind where we helped a Federal client revise their entire course offerings. There were a lot of political and organizational stressors present that made it easy to want to give up and call it quits. Our team kept going and continued to focus on the end goal. And guess, what? We did it. We successfully completed the work and, most importantly, the clients were pleased with the work we did and recognized the impact that we had. I sometimes feel like FMP is the red caboose in "The Little Red Caboose"—where we may not be as popular or as widely recognized as the steam engine, but we do gain respect and admiration when we don't give up and perform a job well done.
How do you envision FMP over the next 30 years? Our position in the consulting space? Future projects?
Erin: 30 years is a long time! I imagine much will have changed when it comes to our capabilities and our clients. It's exciting to think of the possibilities! I envision that we will have grown new lines of business and moved into new markets and new geographies. But no matter how much we change, grow, and evolve, I am also confident that much will have stayed the same – especially when it comes to our culture, values, and our commitment to outstanding client service.
Carolyn: I am very excited about the future opportunities that automation offers to our human capital and management work. We have such a massive amount of information around us. I see tremendous potential as we learn to use algorithms to analyze that information and make increasingly valuable and sophisticated recommendations. I am looking forward to where the machines take us for sure!
Sherean: I envision FMP continuing to grow and evolve as a consulting firm over the next 30 years. Our offerings will expand and we will continue to adapt to the external changes that will occur in the human capital, learning, and information technology arenas. The world will look very different in 2051, but there will still be organizations and employees and there will be a need for high quality, consultant support. We might be offering a very creative artificial intelligence solution to our clients or maybe some really cool virtual training using life size holograms! My hope is that between now and then we can all work hard to ensure that each and every organization is as inclusive as it can be and that all employees feel welcome and valued for their contributions at work.
For the past 30 years, FMP has gained success by placing an emphasis on employee culture and customer dedication. In 2051, another 30 years from today, there are many aspects of FMP that will change—new technology for supporting client deliverables or an expanded client portfolio. But no matter the level of growth, very important things will remain the same—FMP will continue to provide outstanding customer service and stay true to the people and culture that makes FMP such a unique and great place to work.
---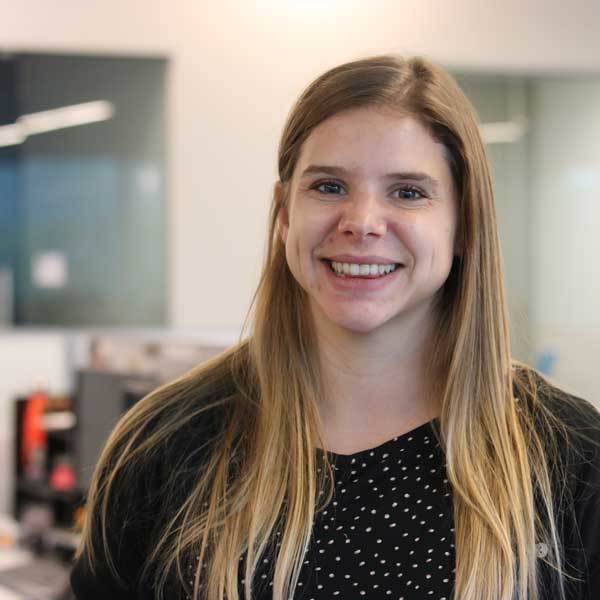 Beth Chidester is a Human Capital Consultant in the Learning and Development Center of Excellence at FMP. Beth is from Wexford, Pennsylvania and enjoys hiking, working out, and spending time with friends and family.