HRIT Assessments: Untangling a Complex Web
This month we're focusing on information sharing and technology solutions and in this blog, we'll take a closer look at a popular initiative taking place across the Federal Government: Human Resources Information Technology (HRIT) Assessments.
Many agencies find themselves at an important crossroads when it comes to their HRIT solutions. Over the past nearly 15 years, the Federal Government has promoted IT collaboration and models for sharing services within and across agencies. By consolidating resources and management of HR systems and data, agencies sought to gain efficiencies through economies of scale and increased integration. While these Lines of Business and shared services remain popular, many are starting to show their age. Some have unstable or unintuitive user interfaces, and others require homegrown supporting tools to achieve the functionality desired by the given agency. This scenario often creates a true hodge-podge of HR systems composed of many applications with data residing in many different places. These issues, combined with an ever-growing scarcity of resources and recent advancements in HR technology, have caused many agencies to begin searching for alternative and consolidated solutions. However, adding to the complexity of the situation, many of the existing systems provide core functionality that is difficult or even impossible for Federal organizations to completely walk away from, particularly some of the legacy core HR and payroll systems.
As a result of these trends, many of our Federal clients have begun asking for HRIT assessments, which allow them to take a comprehensive look at their current systems (formal and informal), technology, data, and processes, as well as their options for migrating, replacing, and/or developing customized solutions that might fill any gaps. The basic purpose of this type of assessment is to determine their flexibilities for adding more modern functionality, improving manageability, and enhancing usability while still maintaining compliant systems that meet rigorous Federal standards. Sometimes referred to as "encasement," this type of strategy allows clients to work with existing system architectures, make improvements where possible, and create a unified and seamless interface that is unencumbered by the use of legacy technology. A prime example of this kind of assessment is our recent work with the U.S. Citizenship and Immigration Services (USCIS).
For the last three years, the USCIS Human Resources Operations Center (HROC) has been working to identify inefficiencies in their business processes and develop the professional skills of their HR workforce. As a critical step toward maximizing efficiency, effectiveness, and performance, HROC recognized the need to transform their existing technology solutions. To support this effort, HROC partnered with FMP to conduct an assessment of USCIS' entire suite of HRIT systems with the goal of procuring or developing a new, highly integrated end-to-end (e2e) HRIT solution. The sections below outline FMP's standard methodology for conducting HRIT assessments, using USCIS as a case study.
Current State Assessment
The foundation for FMP's analysis comes from a comprehensive assessment of an organization's current HRIT ecosystem. For USCIS, we conducted focus groups, collected quantitative and qualitative data, and met with leadership from each business unit to better understand the processes associated with each system. To help demonstrate and visualize the complex web of formal HRIT systems and informal tools, we mapped the data flows between the systems, as seen in the accompanying graphic.
System-Agnostic Market Research
While our team is hard at work mapping the current state, we also conduct interviews and market research to determine what alternative solutions are available to meet an organization's unique needs. Our system-agnostic approach allows us to cast a wide net and provide a truly objective analysis of the most innovative and relevant solutions. For USCIS, we met with other Department of Homeland Security (DHS) components and Federal agencies to benchmark USCIS's current capabilities and future vision. Building on our knowledge of government and third-party HR technology providers, we set up formal vendor demonstrations for HROC leadership. Once we narrowed down the list of potential HRIT solutions, we worked closely with vendors to create test environments to allow USCIS staff to gain hands-on experience with each prospective tool.
Future State Recommendations
Based on our findings from the current state assessment and market research, we work with leadership to develop recommendations for maintaining, migrating, and/or enhancing the current HRIT architecture and component applications. With USCIS, this included the development of a business case to provide a justification to move from the current to the future state. As part of this effort, we worked with the USCIS Office of Information Technology (OIT) to translate the current state systems map into a future state architecture. We also analyzed financial data, comparing the current costs associated with existing HRIT systems to cost estimates gathered from vendors during the market research phase. With the future state vision and financial justification in hand, we developed recommended functional and technical requirements in the form of a Proposed Work Statement (PWS) to solicit a new e2e HRIT solution.
We believe that both conducting HRIT assessments, as well as using an encasement strategy is a valuable activity and perspective for most organizations using enterprise HRIT systems. It provides the ability to work with systems that are difficult to migrate away from, while still improving functionality, usability, and ease of maintenance. If you are interested in learning more about FMP's capabilities in this area, please reach out to us at BD@fmpconsulting.com.
About the Author: When FMP's Nathan isn't hanging with his family and enjoying games with his boys, you can find him interpreting HR data and discovering technology solutions for our clients.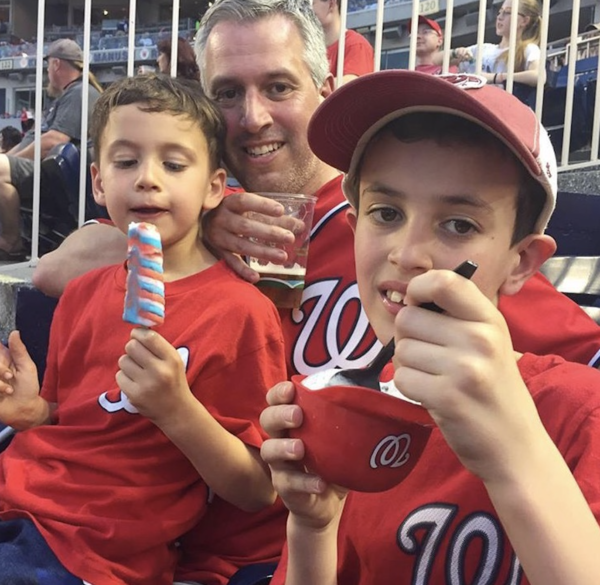 About the Author: When he's not working on HRIT assessments, you can probably find Vijay at one of the local golf courses, trying desperately to lower his handicap. He won't have too much time for golf in the coming months, however, since he and his wife are prepping for the arrival of their first child at the end of the summer! Vijay can't wait to be a dad and teach his little one that all the best sports teams come from the city of Pittsburgh.