Lessons Learned from Early Career I/O Psychology Practitioners
Each month of 2020, we provide insight into what life is like as a consultant by discussing what skills and experiences make this career unique and interesting. As a consulting firm that specializes in providing evidence-based workforce and organizational management solutions, FMP Consulting attracts I/O Psychologists. I/O Psychology is the study of human behaviors in organizations and the work place (APA, 2020). Evidence-based practices rooted in the scientific method are one of the key attributes of I/O Psychologists. I/O Psychologist practitioners examine and evaluate data applicable to a situation and using other sources of information (like situational facts) for decision-making. This allows practitioners to stay rooted in their identity as scientists and also acknowledge client-specific facts to support client needs. This background and skillset fit well with the services FMP provides. However, new practitioners, not just in I/O Psychology, often struggle with balancing their identity as a scientist-practitioner. The transition from academia and research to practice is usually not seamless.
I reached out to I/O Psychologist peers and colleagues about their experiences as successful internal/external consultants: Angelica Garza, a Senior Consultant at FMP Consulting, Caitlin Meyer, a Talent Management and Organizational Development Senior Analyst at PepsiCo, and Dr. Peter Seely, a Personnel Psychologist at the CDC. Angelica, Caitlin, and Peter shared their experiences applying what they learned in the classroom to their respective client work and advice for other new practitioners.
(Responses have been edited for length and clarity.)
What was the most challenging part of your transition from an academic program to an applied work setting?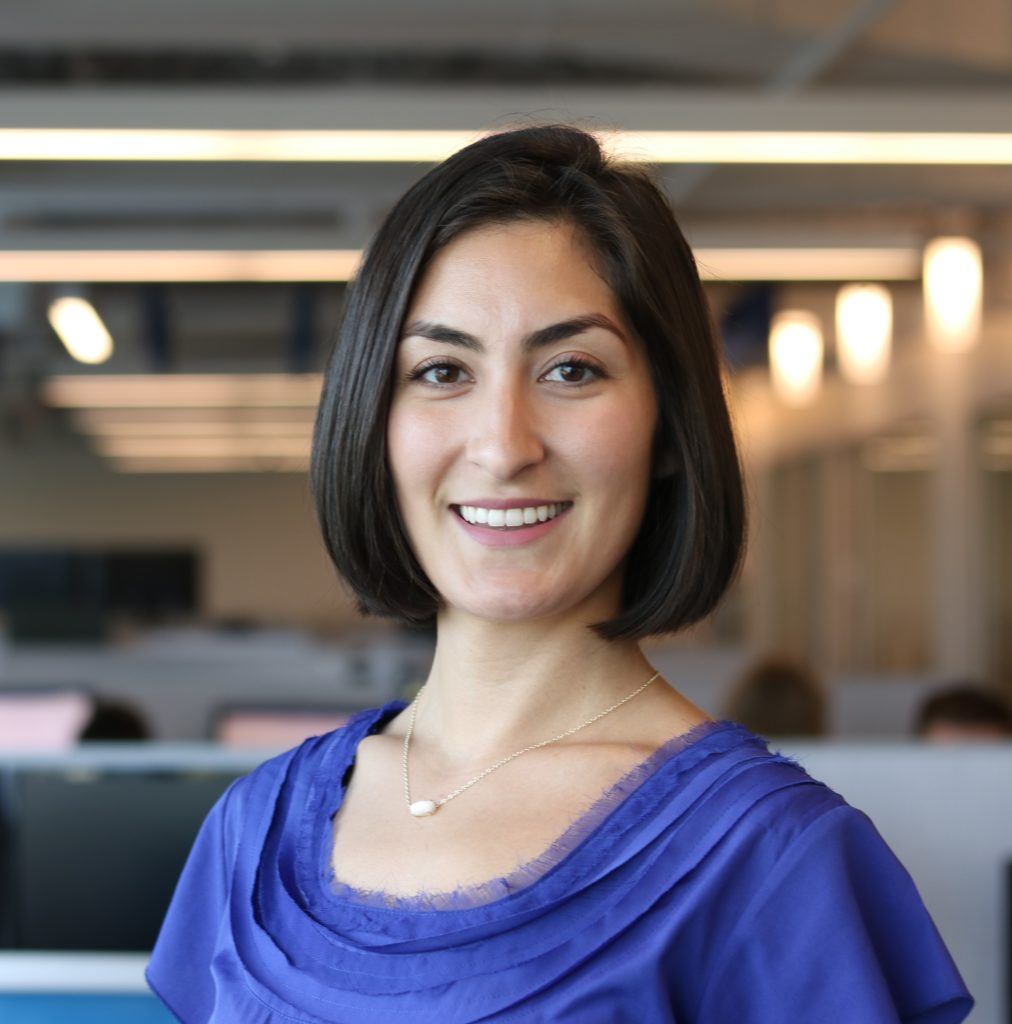 Angelica Garza, FMP Consulting: For me, the most challenging part was learning how to translate my formal education to my role as an applied consultant. While my graduate curriculum included some applied experiences, most of my time was spent reading and writing about theory and understanding the meticulous steps involved in various best practices. Upon entering the workforce, I quickly realized that I needed to use what I'd learned in the classroom not as a manual or step-by-step instruction, but as a starting point for determining the right approach to solve my client's problems. Since I started my career working with mostly federal government organizations, industry best practices tended to be applied holistically only in idealistic situations that weren't subject to the many common challenges associated with most projects (e.g., constraints related to time, budget, available resources). It was a challenge for me to learn how to weigh the pros and cons associated with each possible activity and develop a tailored approach that was best for my client without sacrificing the integrity of the process.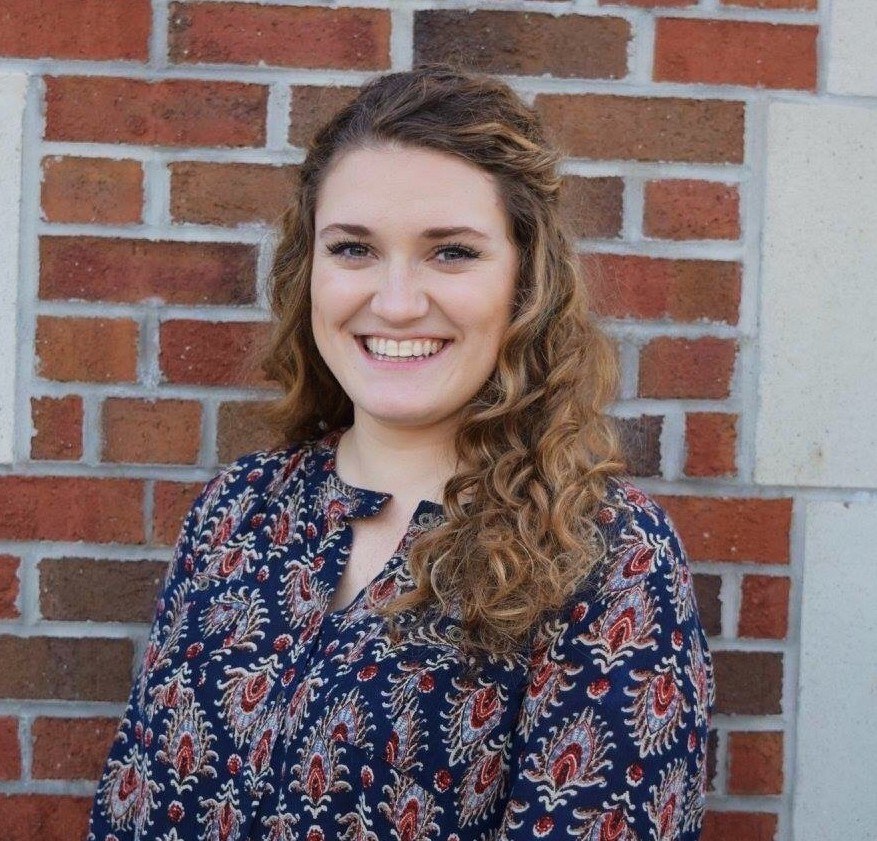 Caitlin Meyer, PepsiCo.: Being in school, things move fairly slow and are relatively stable, where the objectives you are working towards do not change and you are given instructions in how to advance on how to complete projects. In an applied work setting, you have these overarching objectives, but there are various ways to get there and how you choose to do so is constantly changing. So, there is a need to be agile and able to adjust projects or timelines at any given moment. In school you gather all information before making a decision or forming an opinion, but in the applied setting, you can't always wait that long before acting. Instead you make minor tweaks along the way as more information or guidance comes in.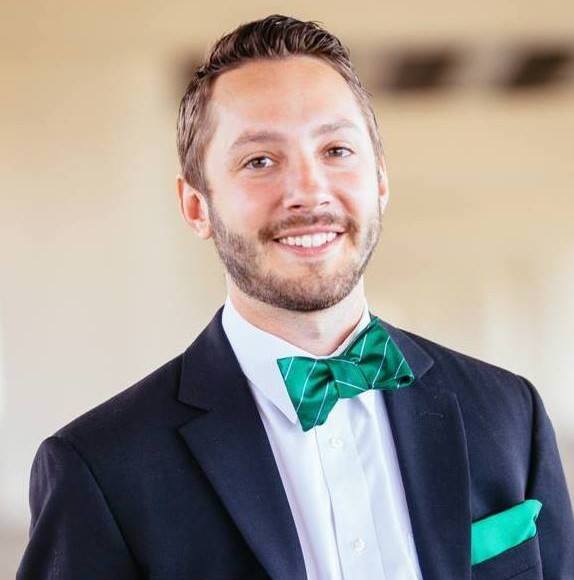 Dr. Peter Seely, CDC: Learning how to translate research-focused skills to practical applications in organizational settings was the biggest challenge. I learned a wide variety of valuable skills while in graduate school. However, applied positions require taking those skills and tailoring or extending them to developing processes or deliverables that provide tangible and immediate value to customers and clients. The key is figuring out how to leverage certain skills you learned in graduate school and adjusting them to the applied context.
As a new practitioner, did you ever experience feelings of doubt or nervousness about your role or expertise (e.g., imposter syndrome)? How did you overcome this?
Angelica Garza, FMP Consulting: Absolutely! I remember going through this constant routine of questioning my recommendations and second-guessing the value of my contributions to the project team because I felt uncertainty around my lack of expertise or experience. Fortunately, I work for an amazing organization that fosters a culture of support and mentorship and that gave me a safe space where I learned to be comfortable with being unsure. No person, whatever level of experience they may have, has all the answers, and speaking up and sharing your own ideas/perspective is big part of what contributes to developing to those innovative and notable solutions. We all have to start somewhere, so step up and lean into that uncertainty!
Caitlin Meyer, PepsiCo.: Yes, all the time! Working with seasoned practitioners can be intimidating because not only do they know all the theory and science, but they know what works in a particular business setting. So being a new graduate can feel like you know nothing at some points, especially when trying to learn the inner workings of the organization. To overcome this, I tried to understand the organization's goals and decision-making processes. As much as possible, I try to ask why certain decisions are made over others, what information is considered when making those decisions, and what the expected impacts will be. Understanding those pieces of information gives you insight into the organization's values and key metrics. Once you have those, it's easier to start applying your academic knowledge and experiences to be effective in a specific setting.
Dr. Peter Seely, CDC: Of course! The reward and value structure of graduate school and the applied world are vastly different. Just because you passed all of your classes or put together a great thesis doesn't necessarily mean you'll be able to develop valuable products for clients in the applied sector. Leaving graduate school and starting my first applied job was intimidating because I wasn't sure if all of my skills and competencies would translate well. I learned that it was important for me to trust my educational foundation while maintaining the flexibility to learn and accommodate applied-centric approaches and perspectives.
What skills have you had to develop since entering the applied work setting?
Angelica Garza, FMP Consulting: Several, including technical, core, and leadership-related skills. But focusing on the beginning of my career, the most important skill I had to pick up quickly was relationship building and management. And I'm intentionally not saying "client" relationship building and management because this skill is just as critical for succeeding with your team members and peers, as it is for succeeding with your clients. There are so many personalities and workstyles that you'll encounter throughout your career and it's vital that early on you learn effective ways to deal with and learn from the more difficult one (or ones that simply don't align with your own personality/workstyle).
Caitlin Meyer, PepsiCo.: Being adaptable, team-oriented, and able to communicate effectively. Priorities and timelines often change, so it's important to stay flexible and adjust quickly to meet your goals or deliverables. It's also so important to work with others to gather their experience, suggestions, and buy-in – without those things it's hard for anything to be successful in an organization. Finally, communication is so important to influence others, work through conflict, and build effective partnerships.
Dr. Peter Seely, CDC: One of the most important skills I've developed is the ability to provide tailored consultation and guidance to my customers/stakeholders/clients. This involves collecting as much information as possible to truly understand what your client cares about and what motivates them. I then combine this information with my own insights and expertise to provide advice and consultation in a customized fashion to create both immediate and lasting impact.
What have you done to stay abreast of current research in your area of expertise?
Angelica Garza, FMP Consulting: Outside of the more commonplace methods such as maintaining a subscription to industry-relevant blogs or newsletters, or actively participating in professional networking opportunities, I try to identify informal and formal learning opportunities that advance my own skill set and/or breadth or depth of understanding in a particular content area. I've also found it really helpful to work closely with my manager and mentors to help prioritize these opportunities and weigh the various benefits and applicability of each.
Caitlin Meyer, PepsiCo.: My organization has a great learning platform and tool where you can follow certain topics and it generates related articles and resources. Through that platform I can access any articles that my teammates read or leaders in the organization share that they find relevant. Using this social learning platform has really helped stay up to date on latest trends and best practices relevant for my team.
Dr. Peter Seely, CDC: I try to maintain a good balance between current developments in both basic and applied research. For basic research, I'll usually skim the latest editions of top I/O journals on a monthly or quarterly basis. For applied research, I'll read more applied publications/news outlets on a daily or weekly basis. I also attend SIOP and other relevant human capital conferences when possible.
What have been the most valuable resources in your early career?
Angelica Garza, FMP Consulting: Access to experienced mentors and/or managers who are willing to set aside the time to check in with me, answer questions, and impart wisdom has played a big role in building my confidence in the workplace, which I think is something that employees just entering the workforce struggle with. Another thing that has been really helpful in shaping my understanding of a particular project/task is having access to proven examples of success (i.e., a deliverable or approach that worked well in a similar situation for another client). When you're first starting your career, chances are you're going to be assigned to work that you've never performed before or don't know much about. Having some examples can spur inspiration for completing the work at-hand and dispel anxiety associated with starting from scratch.
Caitlin Meyer, PepsiCo.: It has definitely been the people I work with, both team members and cross-functional partners. Having people that you can reach out to for support, ideas, or help is invaluable when building your career and navigating organizations. Having trusted partners or champions of my work has provided me new learning opportunities and experiences that I would not have gotten otherwise.
Dr. Peter Seely, CDC: The most valuable resource has been my network. One of my biggest pieces of advice is to actively build your network starting from Grad School Day 1, and periodically interact with your network as opportunities arise. I have had countless work/career opportunities simply because I put the effort into building and maintaining my network early in my career.
What is the biggest lesson learned that you would convey to soon-to-be or current early career practitioners?
Angelica Garza, FMP Consulting: As I mentioned earlier, no person, whatever level of experience they may have, has all the answers. Speak up and share your own ideas/perspective to develop innovative and notable solutions for your organization. Lean into the uncertainty or nervousness as a new practitioner!
Caitlin Meyer, PepsiCo.: A big lesson for me was the importance of learning the data of my organization and groups I support. Knowing where to access, how to access, and how to leverage information is key making data-based decisions and building credibility. Another one was learning that having a variety of experiences, doing different projects, and working with diverse groups can really help become a better decision maker. The more you interact with different parts and processes of your organization, the better practitioner you will be.
Dr. Peter Seely, CDC: Don't be afraid to change. This applies to picking up entirely new skillsets, branching outside of I/O, changing jobs, and even changing sectors. Embracing that type of growth will enable you to realize greater potential in your career than if you stay siloed within one skillset or role.
I/O Psychology programs do well to prepare students with a knowledge base of the scientific methods and eminent principles and theories in I/O Psychology. Although we gain valuable expertise during our programs, we often have less experience applying and communicating our expertise to the unique circumstances of our clients. There is less emphasis on how to apply those methods, principles, and theories as a practitioner and how to convey their importance to obtain client buy-in as a consultant. Consultants must be able to adapt the broad technical information gained through graduate school to their applied work in an accessible and tailored way for the client. This can require additional skills, mentoring, and resources that many students do not realize are vital to be a successful consultant.