Looking Back – FMP's Summer Interns Reflect on Their Experiences
This past summer, FMP brought three interns onto our team. Jessica and Alexis worked as Human Capital Interns supporting client projects while Sophie worked as a Business Development Intern working internally on proposals and marketing. Last month, FMP's Intern Program Coordinator, Louise Chan, wrote a blog that shared best practices and considerations for implementing a virtual internship program. Now, we wanted to share our summer intern's experiences while interning with FMP in a virtual setting. Thank you to our wonderful summer interns!
Jessica Freim, Human Capital Intern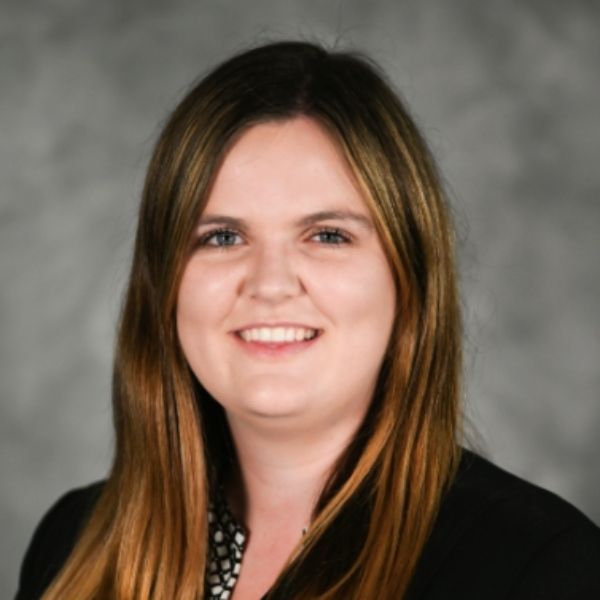 During my interview process with FMP, one thing that someone said that really struck me was that FMP is an organization that "practices what they preach". As an aspiring Industrial-Organizational psychology practitioner, I know how easy it can be to tell others how to best run their organizations, but that in practice, it can be much more difficult. Before I even started, it was clear that this was the case as I witnessed them proceed with their intern selection process during the exact same week that the entire organization transitioned to fully remote work. When I first started back in May, once again, it was immensely clear that FMP values treating their employees well and providing them with opportunities that will help them succeed, which made me excited to dive right in.
While the first day of a new job usually includes waking up early and navigating to a new office space as you fight through the nerves, this summer, it consisted of moving from my bedroom to my desk and powering on my computer a few minutes before my first meeting. Even so, I was still able to have a first day that was informative and engaging. When I first opened my email, I already had messages from multiple other employees wishing me a great first day, which helped me start make connections and feel welcomed. The entire onboarding experience was extremely valuable, between meeting with different project team members, learning about the tools and software FMP utilizes, and meeting with different members of the management team for professional development. I was also impressed with the structured internship program that the three interns participated in, and I was able to make connections with the other interns even without ever meeting them face to face. Whenever I had a question, I was always well received, and every employee was more than willing to help.
As a Human Capital intern, I worked on a variety of different projects for a medical library that further developed the competencies that I need to be a successful human capital consultant. I was able to assist in the development in content and structure for monthly trainings. As we moved to a fully virtual training platform, we had to ensure that our content would be delivered in a way that was optimized for virtual learning. Another highlight was conducting a group dynamics and team building assessment that included creating an interview protocol, conducting 14 hour and a half interviews with employees, and using the results to create and conduct four team building activities. One of the things I liked most about my summer at FMP was the fact that I got to work on a wide variety of different tasks, and no two days ever looked the same. The entire internship at FMP was incredibly rewarding, and I am so thankful for the opportunity, even in a virtual setting.
Alexis Roman, Human Capital Intern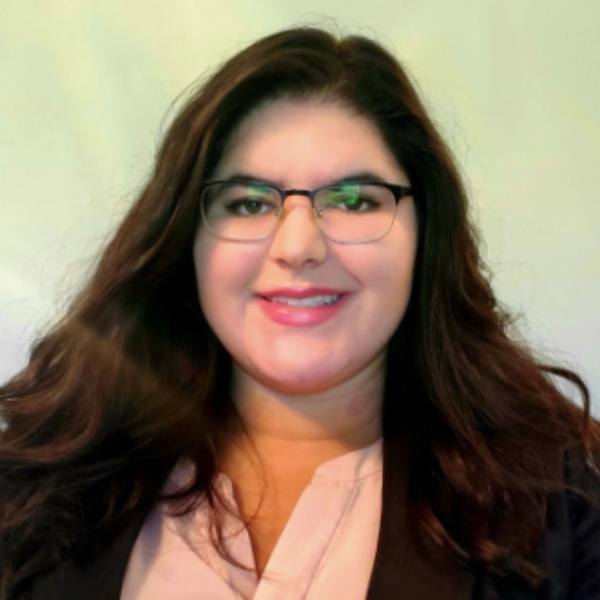 Over the summer, I was an intern with FMP's Learning and Development Center of Excellence. Beginning my internship completely virtually was daunting, but FMP is great at creating a welcoming and engaging environment. FMP nurtures an employee-first environment, evident in the onboarding process, which provided more than just technical information, such as an introduction to FMP's open and supportive culture. The immediate socialization into FMP's culture allowed me to quickly integrate into my new working environment, which is especially important with a summer internship.
During this time, I worked with a defense organization, and I coordinated and collaborated with my client and FMP colleagues to collect, organize, update, develop, and deliver training materials. Working with a client was a new experience for me, and I gained invaluable professional consulting experience. Working exclusively with one client afforded me the unique opportunity to focus on understanding an organization and devoting my full attention to their needs.
What makes my time at FMP unique is that my internship experience extended far beyond client work. FMP offers many professional and personal developmental activities, such as optional seminars on topics ranging from virtual learning to self-compassion. Furthermore, my supervisors encouraged me to create my own opportunities, such as learning new platforms, like Articulate Story 360 and Vyond. Regular check-ins with my supervisor and FMP "buddy" allowed me a space to ask questions, get advice, and plan professional and personal development activities.
Though my summer internship has ended, I am grateful and excited for the opportunity to continue my internship with FMP into the school year. I look forward to working with new clients and continuing to grow and develop as a budding industrial/organizational psychologist.
Sophie Rivard, Business Development Intern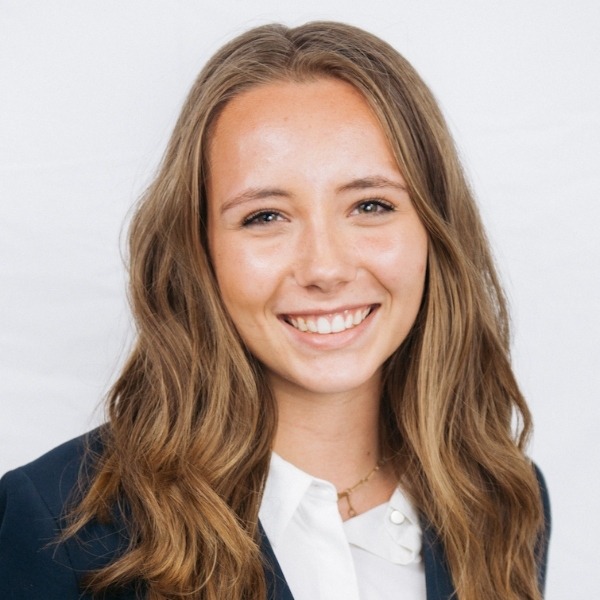 When I was originally applying to internships for the summer after my sophomore year, I never expected that I would be working remotely from my kitchen or wearing sweatpants most days of the week for my virtual meetings. However, despite the ways in which the pandemic impacted the in-person component of my internship at FMP, I have been fortunate enough to have an amazing experience that has given me so many opportunities for professional development. As a Business Development intern working with FMP's Growth Optimization team, I have been able to apply and expand my marketing and social media skills, participate in meetings to learn about the world of proposals, and seek feedback from my mentors and supervisors to help me continuously grow and improve.
From my first day at FMP, I knew that my transition into my first remote experience would be able to provide me with the same benefits that I would have received in an office setting. The onboarding process was what most set FMP apart. Whether I was meeting upper management via Teams or learning the ropes of Sharepoint, FMP allowed me to both feel prepared to work in a virtual setting and made me feel a part of the FMP team working from home. Even when my onboarding process was completed, I continued to receive support that allowed me to feel connected and engaged. I got to know my team through catching up before the start of meetings and was assigned tasks based on my interests, such as work with Diversity and Inclusion.
Over the summer, I was able to work on multiple projects that have given me a wide array of experiences. From helping to lead FMP's annual Resume competition to updating multiple databases and working to create social media content, I have enjoyed the variety and range of the tasks I have been able to take part in. This summer may have not looked the way that I anticipated it would, but in many ways working remotely has taught me more than I even would have expected. I am grateful for such a rewarding summer internship experience and for FMP for making my transition into remote work so seamless.