How to Get Started with Implementing Phased Retirement
What is Phased Retirement?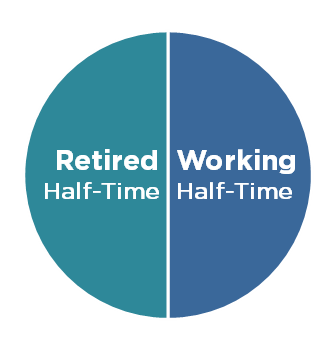 Phased retirement enables Federal employees to spend 50% of their time in retirement and 50% of their time working, with a focus on mentoring others. Through this program, agencies can temporarily retain employees who would otherwise retire so they can transfer their knowledge before they leave.
Why Phased Retirement?
With 30% of Federal Government employees and more than 60% of the Senior Executive Service (SES) eligible for retirement by 2017, this customizable management tool can help your agency address some of its biggest human capital challenges while also helping employees at the end of their career transition into full retirement.
Ease the impacts of anticipated attrition due to retirement
Transfer/document specialized and institutional knowledge before employees leave permanently
Mentor and develop successors and other employees to solidify the talent pipeline
Plan for a smooth transition of the workforce to retirement
Support continuity of operations, workforce planning, and succession planning
Program Requirement Highlights
OPM issued government-wide regulations (effective in fiscal year 2015) that provide guidance for agencies to enact this optional program. The regulations also allow agencies considerable flexibility to develop and implement their programs in a way that makes the most sense for their unique needs.
Type of mentoring and knowledge sharing activities that meet the mentoring requirement
Key Requirements
Key Customizable Elements
Participants must work 40 hours per bi-weekly pay period
Maximum length of participation in program (e.g., one year); employee bi-weekly work schedule
At least 20% of the hours worked by a phased retiree must consist of mentoring activities
Type of mentoring and knowledge sharing activities that meet the mentoring requirement
Agency must establish written criteria for use when approving or denying applications
Evaluation criteria for approving or denying applications; application procedures; whether program is available to entire workforce or only specific positions (e.g., mission critical positions); whether phased retirees can serve in supervisory roles
Eligibility requirements (e.g., must be eligible for full retirement under employee's retirement system, must have at least three years of full-time Federal service immediately prior to phased retirement, select jobs are excluded from participation)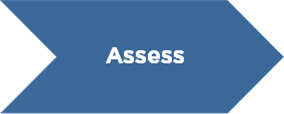 Consider key factors about your agency's workforce (e.g., percent retirement-eligible, percent with intent to retire from FEVS, mission critical positions with high retirement eligibility)
Review OPM guidance and regulations
Reach out to other organizations who have implemented the program (e.g., NASA, NSF) for lessons learned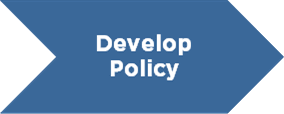 Engage agency leadership to ensure support of the program
Collaborate with union, if applicable
Draft policy to meet OPM requirements and tailor to meet agency's needs
Identify evaluation criteria for determining program participation
Establish program evaluation plan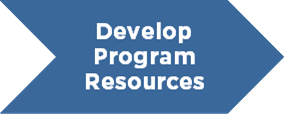 Develop user-friendly resources to help managers and employees navigate the program
Conduct focus groups to collect preliminary feedback on program and resources
Establish a central location online to house resources
Develop approach for program launch and communications to roll out the program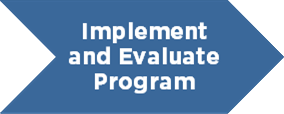 Launch the program (e.g., publish policy, conduct rollout events)
Notify OPM of your program implementation
Consult with interested employees and managers
Review and process phased retirement applications
Monitor participant timecard requirements (e.g., 40 hours/bi-weekly pay period, 20% of hours spent on mentoring)
Save
Save