Prioritizing Workforce Planning in the Private Sector: A Look at Large and Small Companies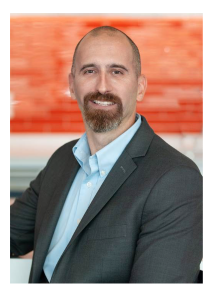 This month we've been talking about all things workforce planning – from what it is to how organizations in the federal sector leverage it to inform future needs. Wanting to learn more about workforce planning in the private sector, we turned to Bob Turner, FMP's newest Senior Business Advisor. Bob brings with him over 20 years of experience, the majority of which was spent leading a billion-dollar portfolio of work for a Fortune 100 consulting firm. In his tenure there, Bob was on the senior leadership team that led a program comprised of 1,300 employees across all 50 states. With his experience juggling all those employees, in combination with managing up to 250 task orders they would be working on simultaneously, he definitely has a lot to add about workforce planning – like how to know how many people you need and how to get them. In addition, he has also worked at small companies, including start-ups, and offers that perspective as well.
Why do you think Workforce Planning (WFP) is important?
Workforce planning is important because working hard is not scalable! No matter how hard you work, more hours in the day do not appear. Organizations need to be intentional about the employees they need for their efforts. Essentially, workforce planning is all about getting the right people that have the right skill set in the right place at the right time. In order for all of those things to line up, one has to focus on being less reactive and much more proactive. Predicating future needs well in advance of them popping up on your plate isn't always easy or first on the list when you have emails to check, meetings to attend, and, of course, client and project needs to be taken care of. However, it is beyond critical to carve out specific energy to put towards identifying and addressing potential staffing needs. Get the recruiting engine going! The combination of networking, interviewing, and all those accompanying hiring activities need to be happening on a continuous basis, so you can populate your pipeline with the right people should a surge in project work come as a surprise. Otherwise, you'll run into a situation where client and demanding project needs are on your back and all of a sudden you needed to fill certain positions yesterday. Workforce planning is a very strategic activity and is all about asking the question, "Where I want to be in 5 years, what will my organization look like, and how do I start to take care of it sooner rather than later?"
What are the challenges of WFP (like, why doesn't everyone just do it all the time)?
A lot of the time the biggest challenge around workforce planning is bandwidth. If you're in a management position and a company of employees are dependent on your daily duties, then it may seem hard (some days probably even impossible!) to make room to think about strategic future workforce needs. When you can barely tackle the tasks within the timelines you're already working with, then anything else above and beyond the day-to-day duties may be difficult to drive forward. In a smaller company, this may be even more challenging, since people tend to wear so many different hats in such environments. Employees may find themselves covering a variety of roles and responsibilities when their company is a start-up or still growing. In that case, they may not have the capacity to contribute to strategic conversations regarding future needs and talent. And sometimes the challenge is in not having the right people available and actually invested in implementing workforce planning initiatives. Not everyone is gifted at this angle and knows the secret sauce to figuring out how many employees will be needed, when, and how to get them. Figuring out an accurate answer requires analytical, predictive, and overall strategic reasoning. Therefore, the best thing to do is to find someone within your company who has an appetite for thinking through items in advance and designate them to delegating workforce planning items in the short and long term.
How have you seen WFP play out in private sector organizations you've worked at over the years?
Workforce planning takes place when leadership wants it to. Overall, the culture of a company takes on the personality of the owner. If leadership is embracing workforce planning implementation and encouraging action items to be carried out, then the company will follow suit. On the other hand, if the CEO of a company does not directly drive these efforts, then workforce planning may significantly drop in priority status and not be accomplished (ever)!
For example, one company I worked for was very committed to conducting off-sites, with the goal of setting aside specific time to talk about strategic planning and workforce initiatives. The team concluded by generating and prioritizing a list of 10 action items known as "JDIs" standing for "just do it." There was an individual in charge of following up with each action item and overall driving until it was done. Yet, at another company, the owners were very upfront about their strategic style, or more so lack thereof, and could not figure out how to position their organization to plan for the future. The management team was not open to evolving, and so the company never did.
When there is a formal, documented plan, there is a much higher likelihood of action items being addressed. Unless you have a formal plan for follow-up and implementation built in, then the probability of success is small. The strategic plan and awesome ideas on how to achieve it all, could unfortunately end up in a desk drawer and not come to full fruition as it should.
Do you have any cool case studies where WFP planning positioned your organization or a client for future success?
At the large, defense consulting firm I worked for, there was an established 5-year strategic business development plan, which was used to help identify future gaps. It took a look at where we wanted to be in five years and each year within that journey and accounted for changes that may happen moving forward. One change in particular was the expected growth in the company's IT portfolio. The team acknowledged this anticipated increase, worked to identify and predict potential positions, and went on to build a pipeline of candidates. Remember, it's equally as important to have a strong "candidate" pipeline as it is winning the work, because a contract cannot continue or start without the correct qualified staff on board ready to go.
While creating their inventory of very popular in-demand people, the team also created an internal list of those at high risk of leaving. They then began to recruit for replacements…before those employees even left. The team held weekly and monthly managing meetings to collaborate on those at-risk employees, reporting recruiting metrics as they went. To make matters even easier when moving staff around, the team's internal IT Center of Excellence created in-house mini certifications. This helped streamline skill sets and qualifications amongst the employee pool. For example, programmers were taught how to code a document the same way and then received a company certification based on their knowledge and demonstrated ability to do so. This way, if someone ended up leaving or getting moved to a different project, another person with the same certification could be easily added on. This strategy significantly helped with resourcing and streamlining the resume screening time for in-house employees. Managers were able to see who had which similar skill sets. This overall made the workforce less anxious, knowing people were being proactive prior to a project coming to an end.
So, to conclude this month's focus on workforce planning, we're reminded that proactive workforce planning takes the mystery out of building tomorrow's workforce. To learn more about workforce planning, reach out to us at bd@fmpconsulting.com