Quick Question: Are you actively managing your company's culture?
May 22, 2019 in Culture
By Dan Ohmott
As discussed in our first blog this month ("When in Rome"—Recognizing and Adapting to Organizational Culture), an organization's culture is "a living, breathing, evolving aspect of an organization that differentiates it from other, otherwise similar organizations." The culture of any organization is impacted by a set of intentional actions as well as the unintentional norms and behaviors of team members. The constantly evolving nature of an organization's culture makes it difficult to establish, maintain, and/or change.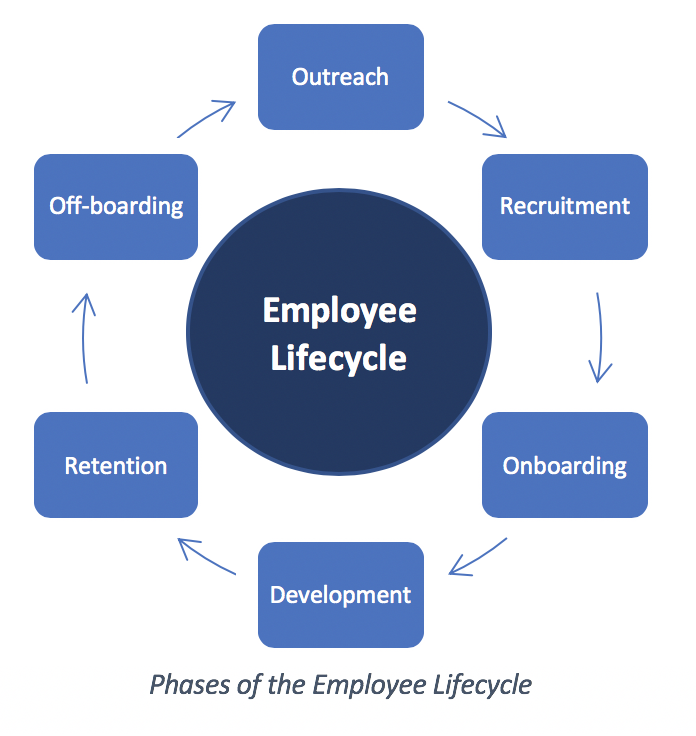 For many leaders, it is easy to put pen to paper and come up with a description of the organization's culture. In fact, the act of documenting an organization's culture has raised the profile of many companies. For example, Netflix made headlines when it published their culture deckfor the world to see, though not every organization chooses to document their culture in such a way. The hard part is developing and nurturing the organization's culture or, even harder still, changing the existing culture of an organization.
The culture of an organization can be introduced, refined, and reinforced through all phases of the employee lifecycle. From outreach and recruitment, to onboarding, development, and retention, and ending with off-boarding, the policies, practices, and procedures of an organization have a direct impact on culture.
Have you taken the time to think about your organization's culture lately? What do your policies, procedures, and actions say about your organization's culture to your employees?
Below are a few questions to help you on the path towards actively managing the culture of your organization throughout the employee lifecycle.
Outreach
Does your brand align with your organization's culture?
How does your social media presence support and convey your culture?
Do your organization's job postings accurately articulate key cultural elements and expectations?
Recruitment
Is the overall candidate experience aligned with your organization's culture?
Does your interview process—both from an internal and candidate perspective—communicate and support your culture?
Does your recruitment and selection process result in high quality candidates that buy-in to the culture?
Onboarding
Does your onboarding process 'fit' with your organization's culture?
Are key facets of your culture explicitly communicated during the onboarding process?
What are supervisors and peers communicating to new hires about your organization's culture?
Development
Overall, is your learning and development program aligned with and in support of your organization's culture?
Are your learning and development activities unintentionally contributing to your organization's culture (e.g., who does or does not receive training)?
How does your culture treat employees who stretch to be innovative or who want to take calculated risks and are not afraid to fail? Does that align with your organization's desired culture?
Retention
Does your performance management system align with and support your organization's culture?
How does your compensation philosophy reflect the culture of your organization? Who gets rewarded? Who doesn't?
Are you unintentionally communicating or reinforcing undesirable aspects of your culture through promotions or other forms of public recognition?
Off-boarding
Do you handle employee departures (voluntary and involuntary) in a way that is reflective of your organization's culture?
Do you listen openly and honestly to what departing employees are telling you or do you make excuses and rationalize what you are hearing? Does your answer align with your culture?
How do you treat departing employees (and the teams they are leaving)? Is this reflective of the culture you want within your organization?
One last thing—it is equally important to understand and work to manage the unintentional aspects of your organization's culture. While you can intentionally create processes and communicate messages that align with and reinforce your desired culture, the unintentional aspects, such as employee interactions, supervisor-employee interactions, and unwritten rules, are the ones that bring culture to life and therefore require equal attention.
Interested in learning more about how FMP can help you establish, refine, reinforce, or change your organization's culture? Contact usto start the conversation about how FMP can partner with you to actively manage the culture of your organization.