Six Tips to Help Improve Well-Being and Avoid Burnout at Work
Sometimes focusing on your well-being is easier said than done, especially in today's world. We are all doing our best to adapt and move forward in a world that's still healing from a global pandemic – continuing to adjust to rapidly evolving ways of working, interacting, and existing. For many, these changes in our communities and workplaces have uprooted daily routines and presented a variety of new obstacles to maintaining a healthy work-life balance. While everyone is experiencing their personal and professional lives through their own lens, a growing portion of the population reports increased anxiety and prolonged stress. These experiences can have a significant impact on everything from appetite to sleeping habits and can heighten the risk for burnout.
In these times, it is critical to prioritize your well-being and work-life balance for the preservation (or recovery) of your mental and physical health. So how can you do that? Below are some quick tips to consider during your workday to help get you started!
You are NOT on Candid Camera. Being in back-to-back virtual meetings all day with your camera on can be exhausting. According to Stanford University college professor Jeremy Bailenson, there are four reasons for this:

An excessive amount of close-up eye contact is highly intense
Seeing yourself during video chats constantly, in real-time, is fatiguing
Video chats dramatically reduce our usual mobility
The cognitive load is much higher in video chats
Additional research suggests videoconferences held later in the day are associated with increased levels of fatigue. To combat this fatigue, try to schedule meetings before lunch time and review your meetings to determine which ones you can take as audio only.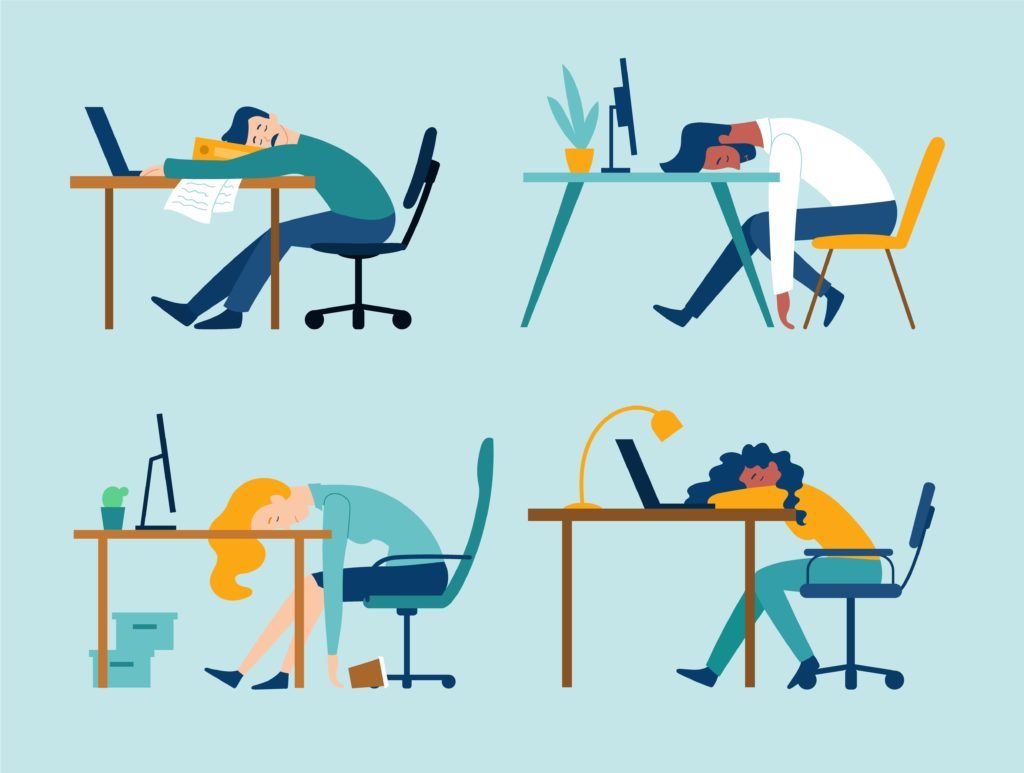 To read more about Professor Bailenson's research and solutions, check out his article.
I like to move it, move it. More and more evidence shows that sitting for extended periods of time can have a negative impact on your health. During those audio-only meetings, consider participating in them via the Teams App and get outside for a walk – or walk around your office – or just stand. On especially busy days, you might also want to set an alarm at 10 minutes to the hour that alerts you to stand.
Give yourself a block. How many of you have said to yourself "I am in meetings all day; how can I get my work done?" We have all been there. One effective tip is to block chunks of time on your calendar for work. It could be the same time every day or it can vary. In addition, it may be helpful to incorporate a Pomodoro App into your routine for better time management during periods of intense focus. This will give you uninterrupted time to knock some work out. Just don't forget to allow yourself some breaks in between!
Make it short. As we move through back-to-back meetings, we never seem to have time to prepare for our next meeting – let alone get water, eat, or use the restroom. To combat this, consider scheduling 25- or 50-minute meetings. This will give your attendees time to transition to their next meeting – which also means people will more likely be on time rather than running late as they dash to grab coffee.
Delay All Day! Giving employees the ability to have flexible work schedules is important – especially during this time – which means you may be working at 6 a.m., 9 p.m., or on the weekends. If you are working outside of traditional office hours, consider sending your emails on a delay to alleviate other people from feeling they need to respond during their off-time.

Instructions to Delay or Schedule Delivery in Outlook: Mac Users / PC Users
Unplug! If you are feeling tired or burnt out, take a day off. Staycation, vacation – either one will do – but just take some time to recharge and unplug from the office. Don't check your emails or Teams posts! Setting boundaries will help you maintain work-life balance and allow you the rest you deserve when you are off the clock.
And one last point – remember that there is no perfect, one-size fits all solution for well-being and work-life balance. You need to define what this means for you and what aligns to your personal and professional goals.
Do you have suggestions or other tips to help avoid burnout? Share them with us on LinkedIn!
---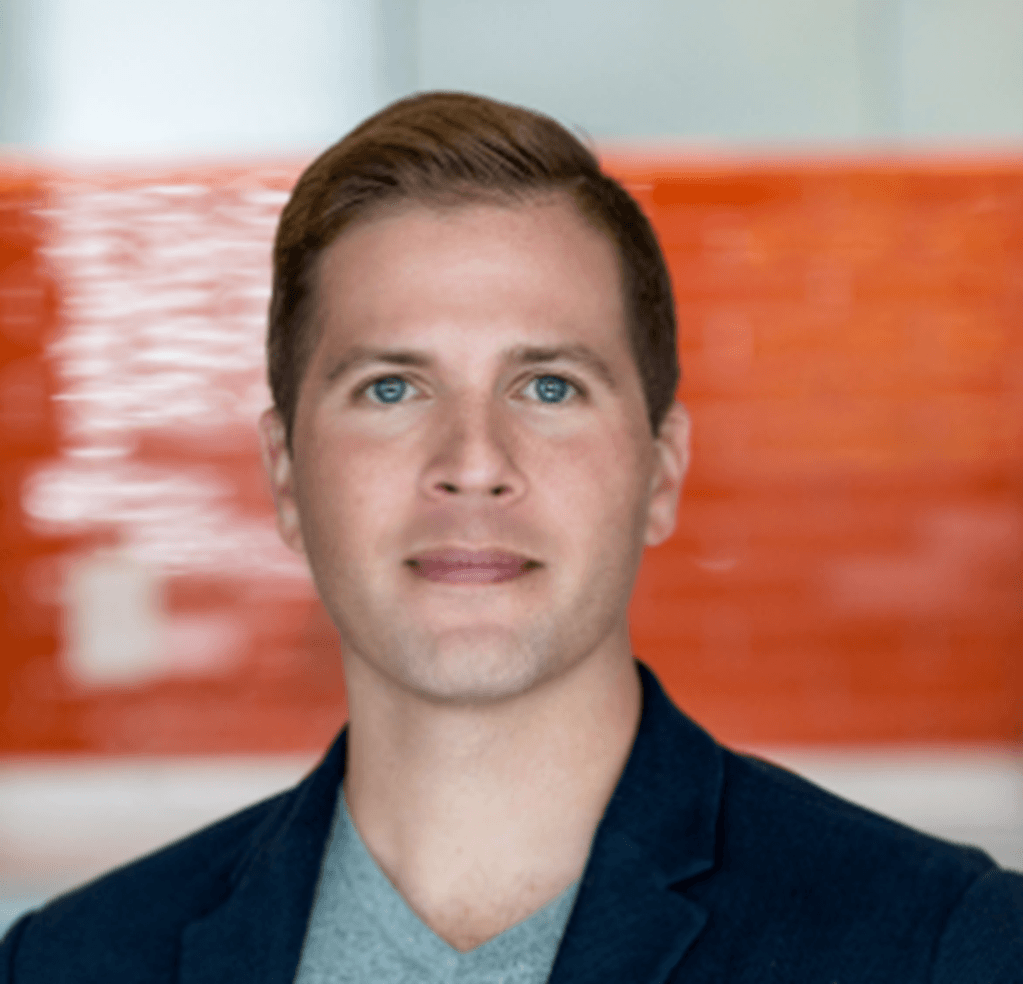 Jacob Flinck is a Managing Consultant with a focus on learning and development, organization development, and communications and change management. Jacob currently leads internal special projects focused on IT and operations as well as works to expand our intelligence community (IC) practice. Jacob is a Prosci Certified Change Practitioner and a Certified Scrum Master (CSM). For fun, he likes to cook, bake, read, travel, and jump on his bike for some Peloton spin classes.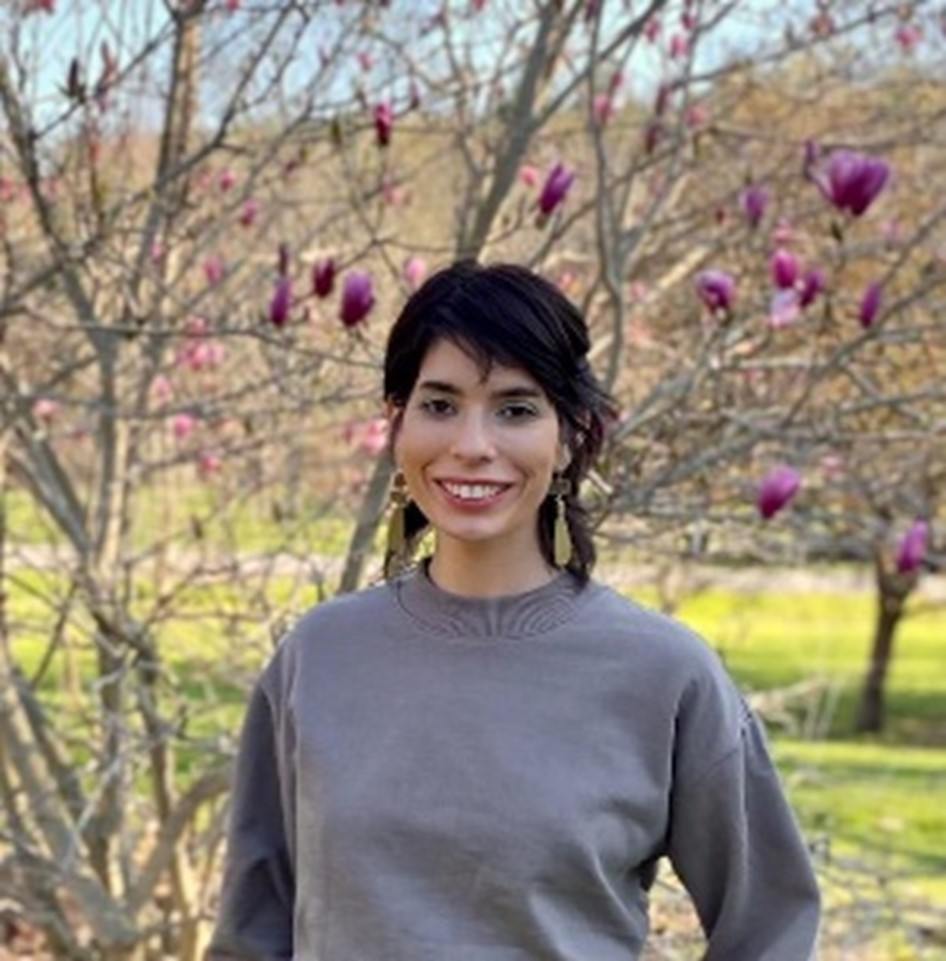 Summer Sconyers is a Human Capital Consultant at FMP. She obtained her M.S. in Industrial-Organizational Psychology from the University of Tennessee at Chattanooga. Summer is currently enjoying her work on a variety of strategic initiatives, including employee engagement, change management, and survey development. In her free time, you will find Summer spending time in nature, listening to music, and spoiling her miniature poodle, Dexter.