Spotlighting Accessibility in Action: Inclusive Design in Tech
What do Microsoft, Sony, and Apple have in common? Yes, they are all big tech companies listed on the S&P 500, but in the context of this blog, the common factor is they are leaders in applying inclusive design methods to develop products that are widely accessible. In celebration of Global Accessibility Awareness Day, we're kicking off a 3-part accessibility spotlight series, with part 1 focusing on what inclusive design is and how it is being implemented by these tech giants.
Reframing Disability
According to the CDC and WHO, 1 in 4 people in the United States has some type of disability, as does about 1 in 6 people in the world (which has a population of over 1 billion people). Disability can be defined as a mismatch between a person and their environment. When people think of disabilities, many might only consider the most known permanent disabilities, such as a person who is blind or has low vision, a person who is deaf or hard of hearing, or a person with mobility restrictions like a missing limb. However, there are also many temporary disabilities that may be unseen, such as a temporary disability due to an illness or medical circumstances. Additionally, a situational disability applies to someone who may be limited based on specific circumstances or due to their environment inhibiting their senses. Accessible and inclusive design aims to meet the needs of all three types, not just the person with a permanent disability.
A best practice when designing a new product is to incorporate accessibility considerations into various personas or user stories to think through the different ways someone can be impacted. The following table provides examples of each type of impact across various disabilities:
| | | | |
| --- | --- | --- | --- |
| | Permanent | Temporary | Situational |
| Touch | One arm | Broken arm | New parent holding a baby |
| See | Blind | Cataract | Distracted driver |
| Hear | Deaf | Ear Infection | Loud restaurant |
| Speak | Non-verbal | Laryngitis | English as a second language |
| Learn | Dyslexia | Concussion | Dealing with a loss |
Now, let's take a closer look at how inclusive design is being applied to benefit all these groups.
Microsoft: Inclusive Design Toolkit
If you google "inclusive design", one of the first results you will get is Microsoft's Inclusive Design Toolkit. This robust resource advocates for accessible design systems, emphasizing that accessibility impacts everyone, not just those with disabilities. In this toolkit, Microsoft defines inclusive design as "a methodology, born out of digital environments, that enables and draws on the full range of human diversity. Most importantly, this means including and learning from people with a range of perspectives."
Microsoft's inclusive design principles are:
Recognize exclusion
Learn from diversity
Solve for one, extend to many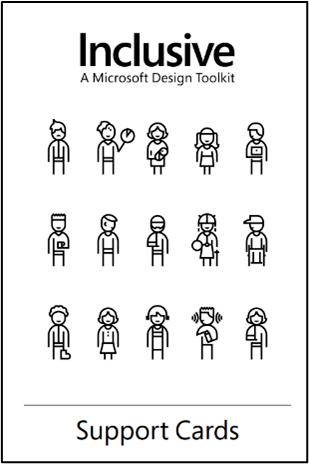 This last principle is repeated throughout their resources, highlighting that everyone has abilities and limitations and "developing products for people with permanent disabilities creates results that benefit everyone." Microsoft also shares in their Inclusive 101 Guidebook that they use the "Persona Spectrum" to understand related mismatches and motivations across a range of permanent, temporary, and situational scenarios.
The toolkit includes a wide range of resources that organizations can leverage to evaluate existing processes and develop new practices, including:
Sony Games: The Last of Us (Part I and Part II) Video Game
You may be familiar with the recent hit HBO Max TV show, The Last of Us, adapted from the video game designed by one of Sony's subsidiaries, Naughty Dog. The game was recently noted as one of the most accessible video games released for players. The Last of Us Part II was in pre-production when the decision was made to release a game that was accessible to as many players as possible. Because of this, developers engaged in thinking about accessibility early in the design process for the game, which was crucial to their success in making it widely accessible.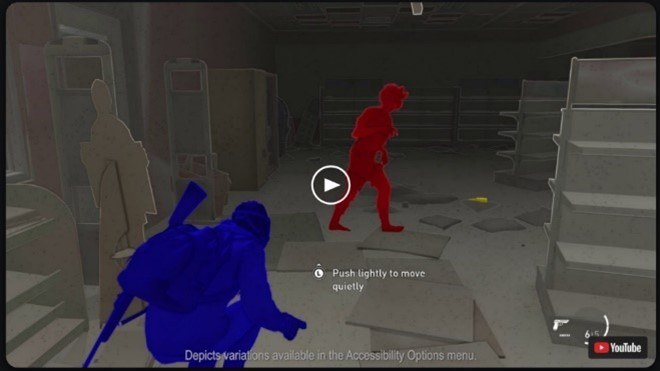 The Last of Us Part II had a wide range of accessibility features, including:
Full audio descriptions to narrate cinematic cutscenes
High contrast displays
Text-to-speech capabilities
A reduced need to use every button on a controller
Navigational assistance
Various vibration settings
Easier access to and customization of all controls
Many of these options were also carried over into the remake of The Last of Us Part I, however, it took much more time, money, and effort to revisit an already completed project to incorporate the accessibility features. Another new accessibility initiative by Sony worth mentioning is Project Leonardo, which is a video game controller designed with accessibility in mind that can be easily customized for a wide range of users.
Apple: Inclusive by Design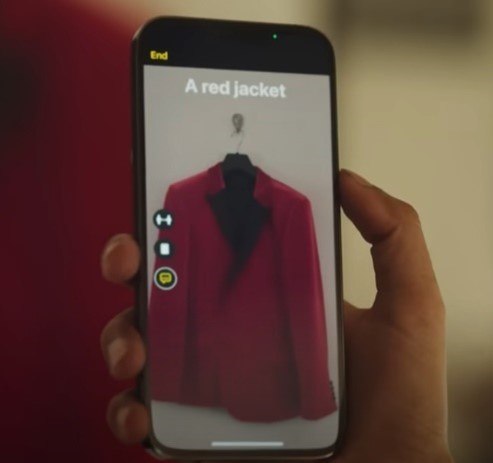 Apple has built-in several Vision, Hearing, Mobility, and Cognitive accessibility features across their devices that deliver high-quality experiences for everyone, including people with disabilities. I highly recommend watching this video released by Apple, "The Greatest", showcasing several of those innovative features, including Detection Mode, Sound Recognition, and Voice Control.
Apple promotes three best practices for developing accessible applications and devices:
Design with accessibility in mind, which means prioritizing simplicity (by building familiar and consistent interactions and simplifying complex tasks) and perceivability (by making sure all content is able to be perceived by people using sight, hearing, or touch).
Support personalization, which focuses on expanding the accessibility features people use to personalize the ways they interact with their devices.
Audit and test for accessibility, which ensures that everyone can complete the most important tasks in the app or device, no matter how they interact with their devices.
It's also no surprise that the blind community has recognized Apple for its innovative approach to accessibility. Apple received the Robert S. Bray Award from the American Council of the Blind (ACB) in 2016, and the former President of ACB, Kim Charlson, shared that the "Apple ecosystem of accessible devices has played a pivotal role in supporting users who are blind or have low vision to achieve educational, professional, and personal goals."
Conclusion
Even though we may not all be developing apps, video games, or smart phones, we can still apply inclusive design principles to our own processes for developing documents, presentations, videos, websites, social media posts, and even meeting plans. One accessibility inclusion example, unrelated to technology, is gluten-free options for people with celiac disease. These days, anyone can benefit from the wide range of gluten-free options available on most restaurant menus (even if they don't have celiac disease or are gluten intolerant), compared to 10 years ago when options were extremely limited, and people were lucky to find one type of gluten-free bread in the frozen aisle at the grocery store. Increasing the number of options available for people with a disability can positively impact everyone. We are headed in the same direction with accessibility options in technology thanks to the implementation of inclusive design principles with the goal of designing products with everyone in mind.
Stay tuned for part 2 of this series where we'll discuss the importance of building awareness of accessibility and highlight FMP's commitment to accessibility, both in the workplace and for our clients.
---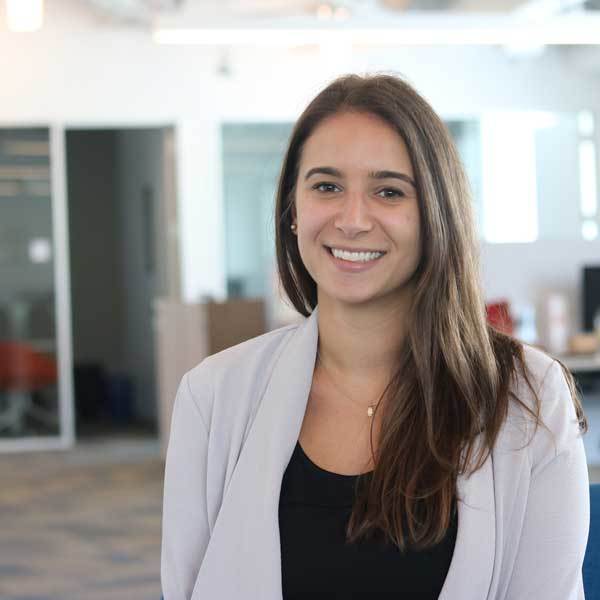 Shareen Drilling joined FMP in November 2018 and is a Consultant in the Learning and Development Center of Excellence (L&D COE). Shareen is also a DHS Section 508 Trusted Tester and passionate about developing accessible and inclusive training solutions. When Shareen isn't designing e-learning content, facilitating workshops, or supporting virtual trainings, she enjoys trying new recipes in her kitchen, spending time outdoors, and watching anything sci-fi/fantasy on her couch with her husband and cat.