Tips for Preparing for the R.E.T.U.R.N. to In-Person Work
If I could pick a theme song for this summer, it would be "Welcome Back," a song by American rapper Mase. As vaccine rollout continues across the country, many professional organizations have been developing return-to-the-workplace plans and communicating to employees their plans that focus on office space, scheduling, and safety. That's good news for people who crave that return to normality and are eager to get back to their desks. But what about people who are anxious about returning to in-person work, or (like me) feel conflicted?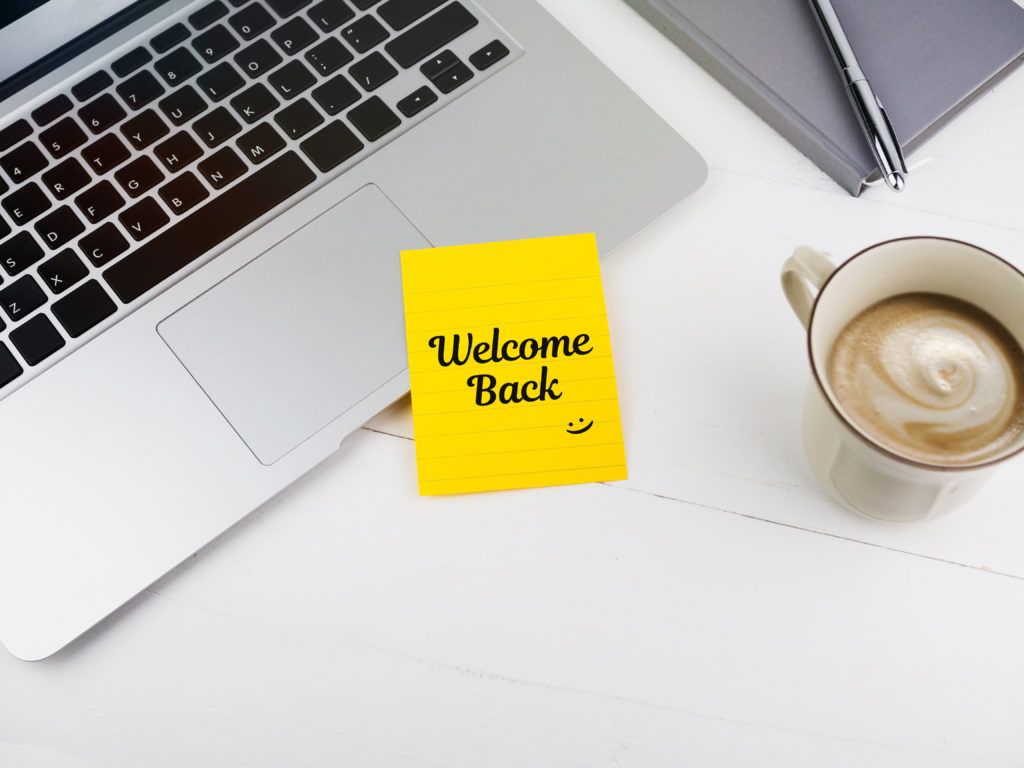 While the jump to remote work was undoubtedly stressful for many, returning to the office will bring its own stress. After a year or more working from home, how do you begin to transition again to a different working environment? What steps can you take to combat anxiety and reenergize your work routine? If your organization is inviting employees back to the office, consider these 6 strategies to help you prepare to R.E.T.U.R.N. to in-person work.
R

eestablish schedules and routines: Returning to the office does not just mean a change to your workday, but to household routines like your sleep schedule that may have shifted during the pandemic. Some people stayed up later and woke up later since their commute changed from 1 hour to 1 minute. Begin adjusting your bedtime and establishing your morning routine. Reintroduce a regular daily schedule to get you accustomed to a sense of structure that might have been missing over the past year. It's helpful to practice your routine before the actual first day. Wake up at a time you would wake up if you were going into the office, go through your hygiene ritual, eat breakfast, and even step out the door (perhaps take a 5-minute walk in your neighborhood). A little bit of preparation and forethought may make those first weeks back in the office easier for you.
E

xpect change: Everyone, including your company leaders, is adapting to new ways of working. Expect the protocols your company has in place to shift over time. New information and changing conditions, sometimes through trial-and-error, will require your company to adapt. Practice patience and flexibility so that each time something changes, you are able to adjust quickly. Listen and ask questions when change is announced. Seek to understand from leadership's perspective why change was necessary and share your thoughts and questions to help leadership take employee perspectives into account. Your input could influence future decisions.
T

hink positively: Having a positive attitude can provide many benefits to your personal and professional life. Thinking positively at work may help you stay motivated and work better with others. The benefits of a positive attitude include reduced stress, increased productivity levels, and increased energy1. During this transition, nurture positivity by practicing gratitude, keeping visual reminders around your workstation such as sticky note, celebrating small wins, and smiling (an easy and effective way to spread happiness all around, and it is highly contagious). As you nurture positivity, you will be more resilient and better able to address challenges that arise during the transition.
U

nderstand new procedures and comfort levels. Just knowing what to expect can help you mentally prepare. Educate yourself on new policies and procedures put in place due to COVID-19. Read emails from leadership and attend meetings that provide updates about what life in the office will look like. Talk to leaders within your company before you return to work to understand what's required from all employees. For example, some employers have asked staff to wipe down their desks before leaving each day, wear masks when they are away from their desks, and eat their lunch at their desks. If it is an option, take a virtual tour of the office in case the set up as changed. Also, understand and respect the different comfort levels of those with whom you work. Ask people if they are okay with hugs or handshakes. If someone prefers to leave their mask on all day, even though it is not required, do not make any commentary.
R

einvigorate with mindfulness: During the transition to in-person work, you may experience stress. Mindfulness can help reduce the impact stress can have on your mind and body. Mindfulness can help you to see yourself and your surroundings, demands, tasks, and challenges afresh. Scheduling mindful moments can invigorate your whole body and increase oxygen levels, leading to optimum health and energy. You can set an alarm on your phone or put it as a 'meeting' on your calendar. Mindfulness exercises can be as short as you wish2. For example, stand up, stretch (reach up, reach down), and complete a short breathing exercise. Breath out for 5 seconds, in for 5 seconds, and then out again for 5 seconds. Weave this and other self-care practices into your day3. Remember, self-care is not a luxury; it's part of the job. As our work lives potentially get busier, self-care will become an ever more important part of being authentic and having a positive impact without sacrificing our health or relationships.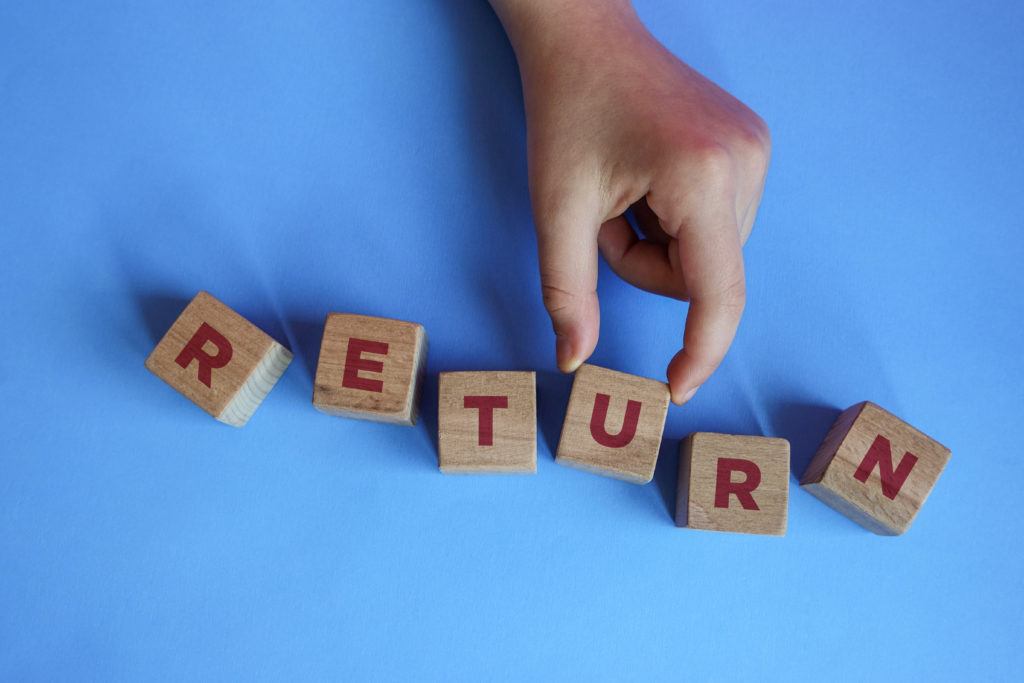 N

etwork with your colleagues. It's not just you. Some of us may be a little socially awkward when returning to work, especially as we all learn the new workplace protocols4. Most of our interactions have been scheduled and structured. We may not remember how to have a water cooler talk with our colleagues anymore or understand subtle aspects of social situations. If you are concerned about your interpersonal skills, start out with situations that feel safer to you (e.g., people you talked to often virtually and know well). Taking small steps to enhance your interpersonal skills can help you strengthen your support network at work. For example, schedule a walk and talk with one or two colleagues. This is important because support from colleagues serves to motivate and inspire us to do more and strive to perform at our best. Some of your coworkers are experiencing the same level of nervousness and apprehension about working in the office as you are. It can be helpful to just talk openly about your feelings. The relationships you have with your colleagues can strengthen your resolve and provide you with support as you transition.
After such an eventful year, you may have mixed feelings about the milestone of returning to your office. How you prepare to R.E.T.U.R.N will affect your success and well-being during the transition. Talk to your family, supervisor, and colleagues, then develop a plan for yourself.
---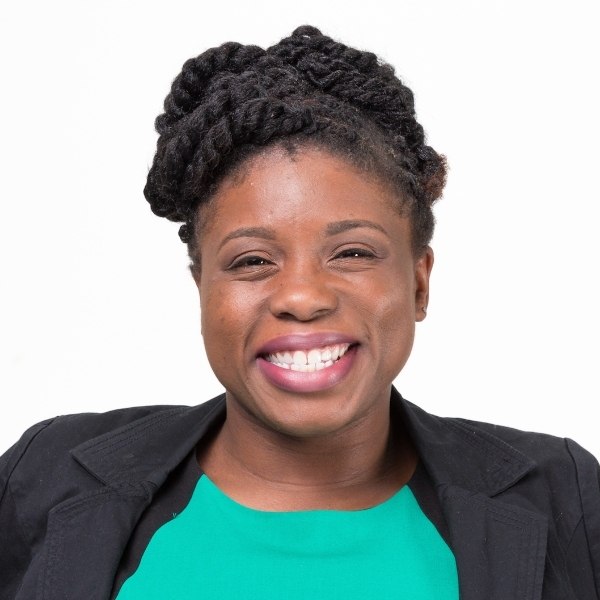 Joy Oguntimein, a Senior Consultant in FMP's Learning and Development Center of Excellence, is a happiness activator sprinkling compassion and humor wherever she goes. When she isn't designing fun learning experiences, getting creative with learning innovations, or sharing learning and development best practices, you can find her volunteering with groups providing services to those experiencing homelessness, writing, or trying to solve a crime on TV.
---
References
Indeed Editorial Team. "Positive Thinking in the Workplace: Benefits and Tips." Indeed Career Guide, Indeed Editorial Team, 5 Mar. 2021, www.indeed.com/career-advice/career-development/positive-thinking-in-your-career.
Stewart-Weeks, Leonie. "1-Minute Mindfulness Exercises." Psych Central, Psych Central, 24 Jan. 2016, psychcentral.com/blog/1-minute-mindfulness-exercises#1.
Stahl, Ashley. "5 Unexpected Self-Care Practices To Weave Into Your Work Day." Forbes, Forbes Magazine, 2 June 2020, www.forbes.com/sites/ashleystahl/2020/06/02/5-unexpected-self-care-practices-to-weave-into-your-work-day/?sh=17810e01e117.
Cuncic, Arlin. "How to Cope With Social Awkwardness After COVID-19." Verywell Mind, About, Inc. (Dotdash), 27 Apr. 2021, www.verywellmind.com/how-to-cope-with-social-awkwardness-after-covid-19-5180279.