Charity Committee Spotlight
One of the ways FMP likes to celebrate the holiday season is by giving to worthy causes in the community, both in the DC Metro area and beyond. At the heart of these efforts is FMP's Charity Committee, a team dedicated to planning events and initiatives that FMP employees can contribute to. Continue reading to hear from three Charity Committee members (Amanda Palla, Shareen Drilling, and Kathleen Bellis) about their experiences.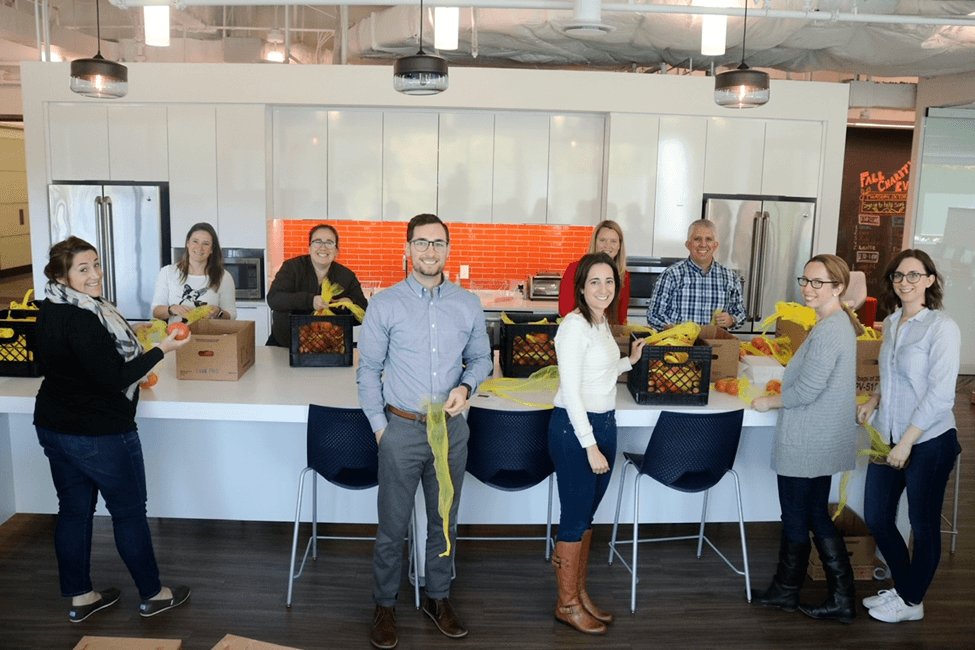 What inspired you to join FMP's Charity Committee?
Amanda: It makes me happy to have a positive impact on others' lives, and I also love organizing. Planning events for the Charity Committee is a great way to do both!
Shareen: I had participated in some Charity Committee activities when I first joined FMP in 2018, including donating supplies to our quarterly Generosity Can and signing up to deliver Thanksgiving groceries to families in Northern Virginia. I loved the ongoing opportunities to give back to our community and wanted to take it one step further by helping to plan and organize the events. I quickly learned it was also a great way to meet and collaborate with other people at FMP that I didn't work with on my client projects!
Kathleen: Service to others has always been a part of my life and something I emphasize and try to model for my children. I am proud to be part of a company that values outreach to others and am delighted to contribute to that. It is part of what makes FMP such a special and unique organization.
What is your favorite Charity Committee event/initiative you've been involved in and why?
Amanda: I've had a lot of fun co-organizing the FMP Children's Charity Challenge the last two years. That event has been my favorite, not only because it supports kids but because it supports charities all over the country. Now that our workforce is more distributed, I think events that can also impact our remote employees' communities are important.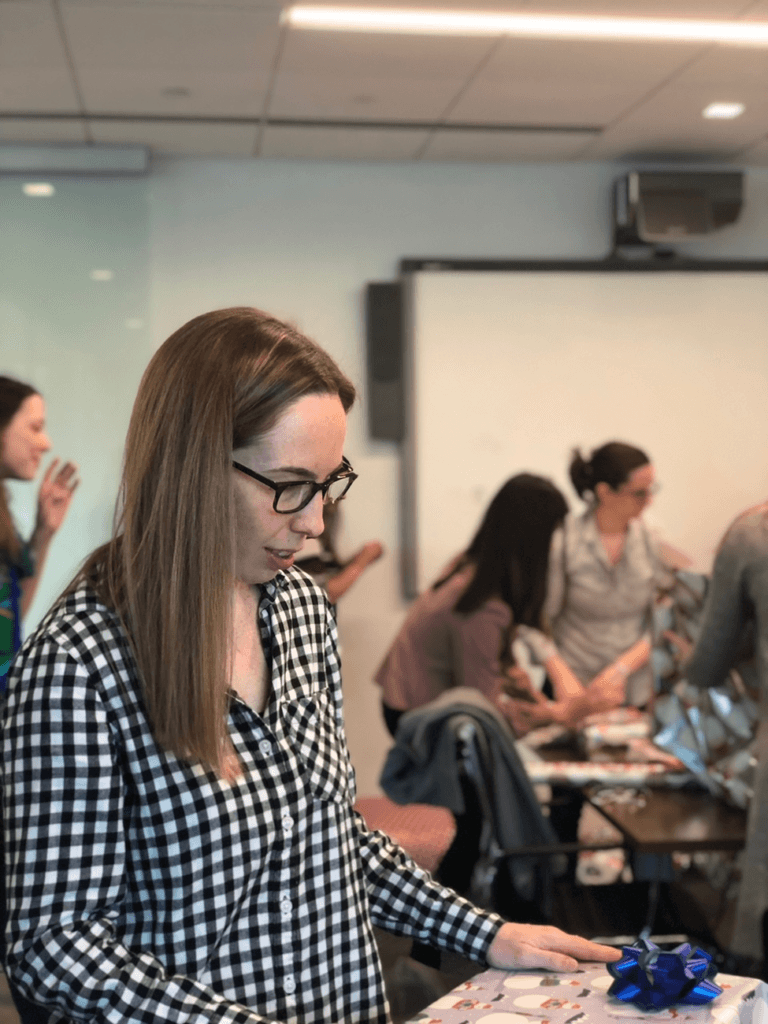 Shareen: Before COVID, I really enjoyed coordinating the "FMP Generosity Can," where we collected and donated supplies for a different charity each quarter. For example, we collected pet supplies for a local animal shelter (Animal Welfare League of Alexandria) and cleaning supplies and toiletries to support a local domestic violence shelter (Doorways). After COVID, the "Generosity Can" and a few other in-person charity events were paused, but we've still been able to raise money and give back in other ways. We are also in the middle of our 10th annual Holiday Sharing event in partnership with the Fund for Alexandria's Child, where FMP splits up into teams to donate gifts to three families during the holidays. This concludes with a gift-wrapping party at the end of the year, which is a lot of fun!
Kathleen: I have participated in several ALIVE grocery deliveries which we did once per month before the pandemic. Not only did I get to spend time helping people in need, I also got to spend a few hours getting to know one of my co-workers!
FMP is currently celebrating its Season of Gratitude. What is a feature or attribute of FMP that you are grateful for this year?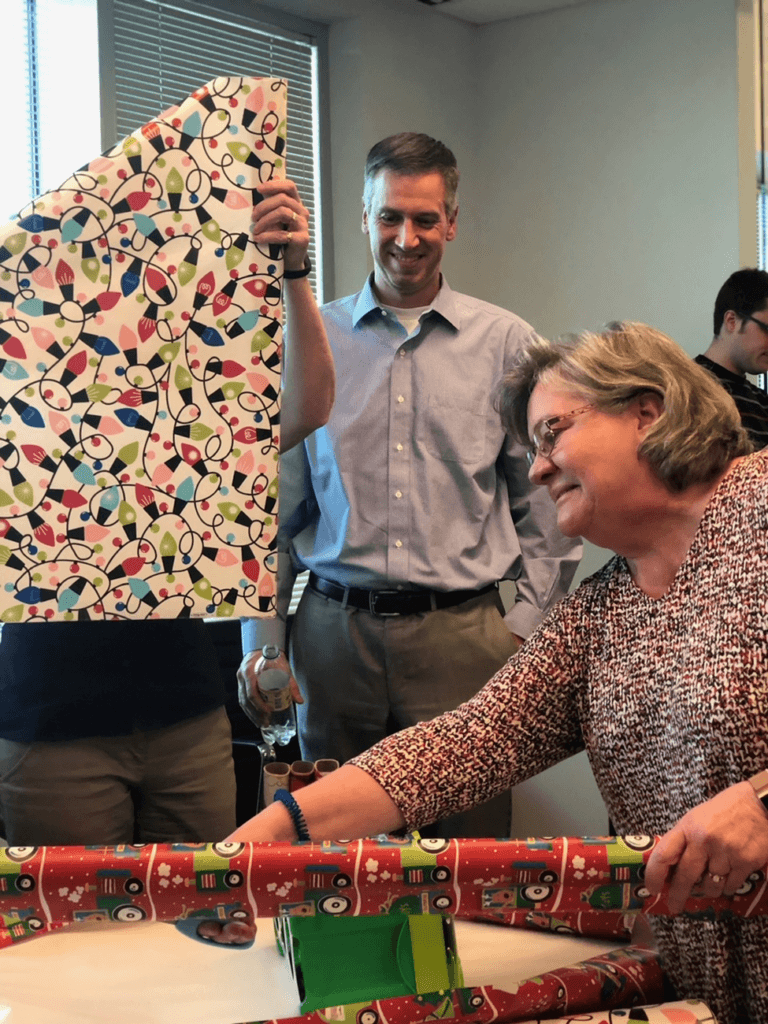 Amanda: I am grateful that FMP values not just our clients and the work we deliver, but also our employees and their happiness. FMP provides opportunities and encourages us to get involved in areas that interest us (like the Charity Committee) outside of our direct project work. I know that not all companies do this, so I am grateful to FMP for making that a priority.
Shareen: I am grateful for FMP's ongoing support to prioritize our physical and mental health. I am so appreciative of all the resources and activities that the Work-Life Effectiveness Committee provides, my manager always checking in on my well-being and workload, and having the flexibility to take time off to be with family.
Kathleen: I am grateful that FMP expects high performance yet allows me to have the flexibility to balance life and work in a way that works for me.
Though our charity committee is always coming up with great ideas and opportunities for FMPers to give back to our community, we're always looking for new ways to be charitable as individuals and as an organization. What are some of the ways that you like to give back? Share them here!
---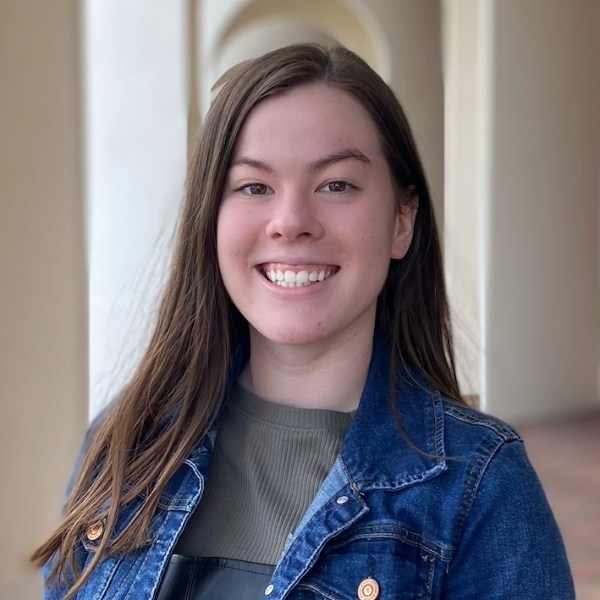 Zoe Nerantzis joined FMP as a Consultant in May 2021 and works with the National Science Foundation team by supporting NSF's learning and development branch. Zoe is from Rockville, Maryland and can generally be found reading fantasy novels, working out in her basement, or rooting for the Washington Football team.