Closing out FMP's 30th Anniversary: A Few of our Favorite Moments in FMP's History
Over the last year, we've taken the time to celebrate our 30th Anniversary through fun events and activities, reminding us of our roots and how we got to where we are today. This included cataloging our Top 30 Best Moments in FMP's history and we are excited to share the Top 5 Best moments with you.
1. New Owners – Same FMP.
In 2009, as FMP owners Tim Barnhart and Glenn Sutton were looking towards the future, they started to focus on succession planning, appointing Erin Pitera, Carolyn Kurowski, and Sherean Miller as Vice Presidents in recognition of their hard work. Then in 2011, Erin, Carolyn, and Sherean became the new owners of FMP – with Tim noting, "FMP has an extremely bright future. But that future is not ensured. Success will require energy, daring, smarts, and a large dose of determination." With this in mind, the new owners have spent the last 10 years meeting this challenge – and thanks to their vision – creating a path that all FMPers are excited to take.
2. Hey MOBIS, what's up?
On September 5, 2001, FMP was awarded our first General Service Administration (GSA) federal supply schedule. The Mission Oriented Business Integrated Services (MOBIS) schedule (now called Professional Services or PSS) created an easier pathway for clients to hire FMP directly. It was the first vehicle FMP won and was a major element towards FMP's goal of becoming a prime contractor and not just a sub to another business. It remains today, through the original and follow-on contract, FMP's second-largest vehicle used by the government to procure FMP's services.
3. Moving on Up!
In 2016, FMP said a cheery goodbye to our offices on N. Beauregard St. in Alexandria, VA as we moved on up (literally to the 2nd floor) to our new office in Shirlington. Its contemporary and open floor plan in Shirlington Tower was intentionally designed to support creativity and collaboration among our workforce, which are foundations of our culture. During the first week, we gave out welcome bags to our employees with gift certificates provided by local Shirlington shops and restaurants – and even had raffles. We also held an open house for our clients, friends, and FMP alumni to check out our new space.
4. Extra, extra, read all about it.
In 2014, FMP was excited to have our book, Human Capital Management: What Really Works in Government, released. This book highlights best practices in human capital management across the Federal government. The collection of case studies in this book, on topics ranging from developing new leaders (U.S. Department of Transportation, Office of the Inspector General), rethinking telework (U.S. Patent and Trademark Office) to transforming HR service delivery (National Archives and Records Administration), to name a few, provides thought-provoking and practical examples of agency HR programs that are working well. The chapters were written by a variety of staff from FMP, who worked closely with each agency to bring the stories to life and produce tangible results. This book makes great gifts!
5. Office on Friday, 100% remote Monday – no problem.
On Friday, March 13, 2020, in response to the global pandemic, FMP moved to a remote status to protect our workforce and practice social distancing. This pivot to 100% remote work went very smoothly, with little disruption. Luckily, FMP had deployed Office 365 with Microsoft Teams a year before and had moved to other cloud-base applications, easing our transition. While technology was important, our biggest enabler in achieving this was FMP's culture. FMP has always provided our workforce with the flexibility to balance impactful client service with life outside of work, making it a lot easier to leave the office Friday and start working from home on Monday. Of course, it was a lot harder to leave the snacks (and people!) behind.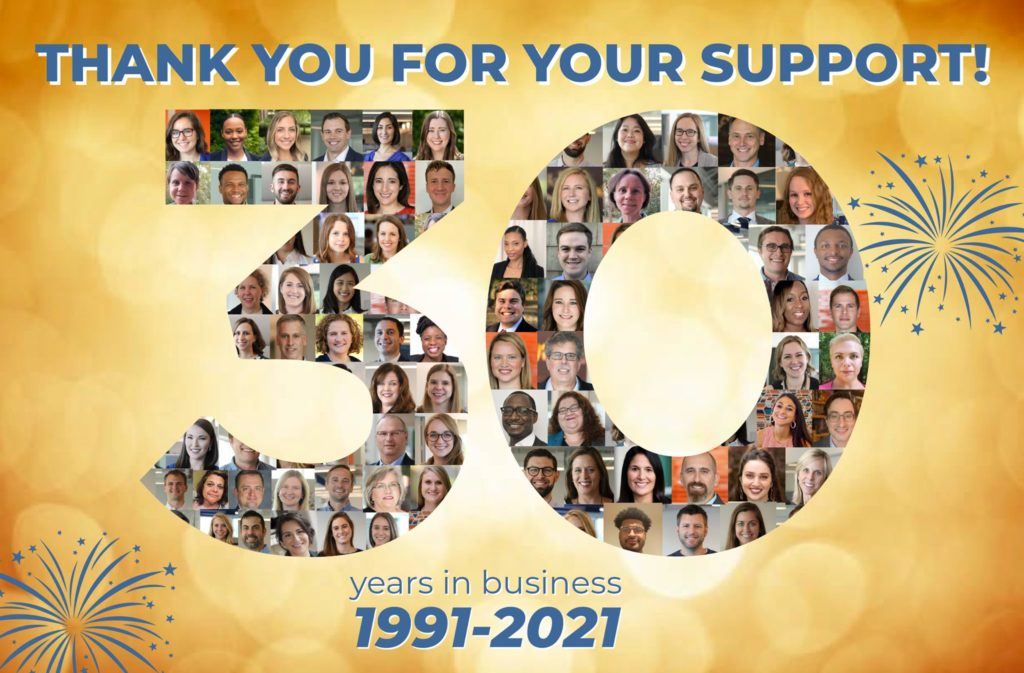 We close our 30th Anniversary year feeling grateful for what the last 30 years has brought, and we're looking forward to the next 30 years, with all of the exciting moments, milestones, and memories to come.
---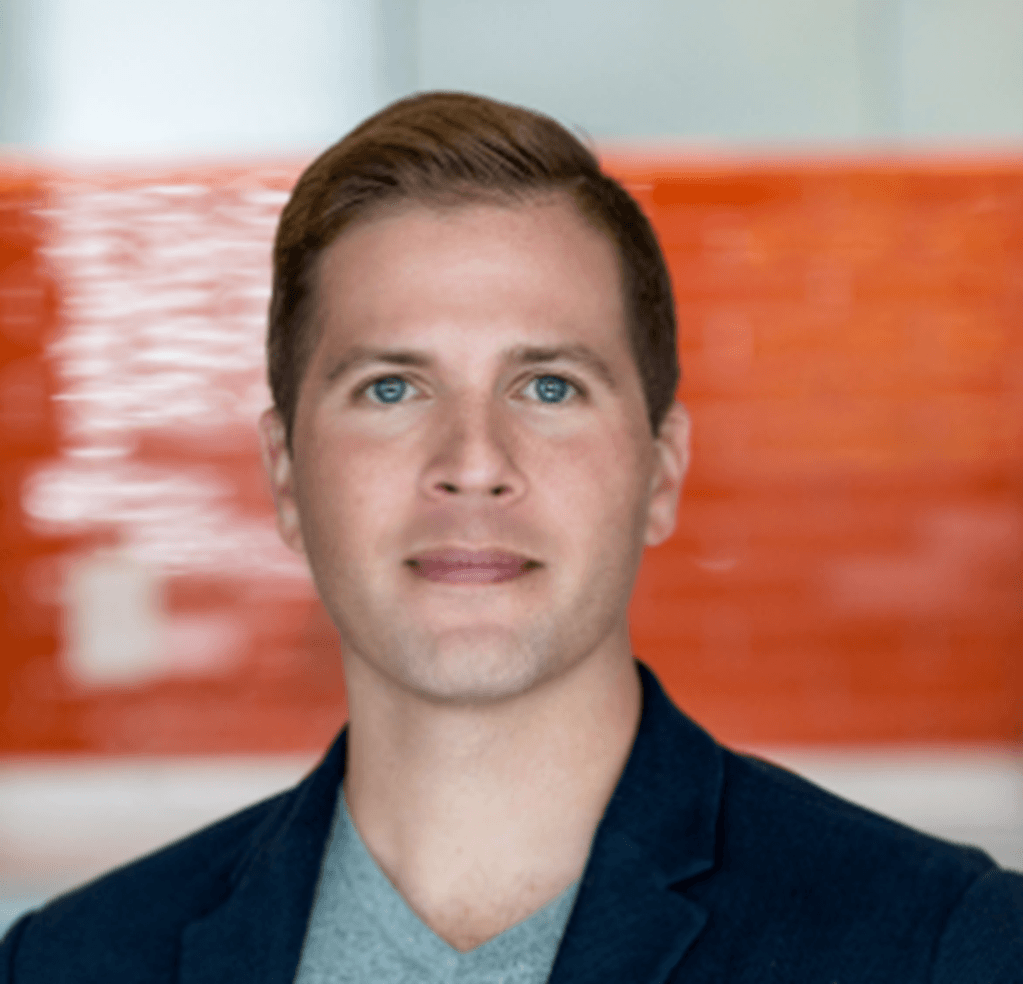 Jacob Flinck is a Managing Consultant with a focus on learning and development, organization development, and communications and change management. Jacob currently leads internal special projects focused on IT and operations as well as works to expand our intelligence community (IC) practice. Jacob is a Prosci Certified Change Practitioner and a Certified Scrum Master (CSM). For fun, he likes to cook, bake, read, travel, and jump on his bike for some Peloton spin classes.