Cruising On Flight C20: Continuing New Employees' Onboarding After the First Week
Amid the current uncertainty, it has become more important than ever to ensure new employees are effectively integrated into their new organizations. Successful virtual onboarding is more than just a one-day orientation. It is process that can last 3 -12 months.
In the first part of this 2-part series, we shared tips on what you can do in advance of and on a new employee's first day to engage and set them up for success. In the second part of this series, we will provide additional onboarding strategies spanning the employee's first week through first year.
First Week
Provide the new employee a meet-and-greet roadmap[1]. A great way to help new employees build connections in the virtual environment is to identify who within the organization they should meet with to gain a deeper understanding of the roles, responsibilities, and technical expertise across the organization. Consider providing a list of icebreaker questions to help them get the conversation started during those touch points[2].
Since transitioning to the virtual environment, many of our Centers of Excellence (COEs) have invited new employees across the organization to their monthly team meetings to meet members of the COE and learn a little more about what they do and the projects/clients they support.
Provide the new employee timely technical support. Technical issues are bound to come up as the new employee acclimates to the organization. Make sure they know who to contact for technical assistance and ensure that IT support staff are equipped to assist them remotely.
Pair the new employee with a buddy or mentor. Another great way to connect new staff to the organization is to assign them a buddy or mentor that they can go to for questions throughout the onboarding process.
Provide the new employee with a self-study list. Create a list of self-study items (e.g., documents, articles, websites, online trainings) that new hires can review in between meetings/training4. This not only encourages them to take ownership of their learning, but it also provides them with the resources needed to be successful.
Assign the employee a meaningful task or project. Take into consideration the new employee's interests and expertise and assign them a task/project that they can work on during their downtime. Not only is this a great way to engage them during the first week, but it may also solidify that they made the right decision to join the organization.
First 90 Days
Integrate the new employee into the existing workforce. Find ways to virtually integrate new employees into the workforce and create opportunities for current staff to get to know them (e.g., via written new hire spotlights/blog posts or short new hire podcast sessions).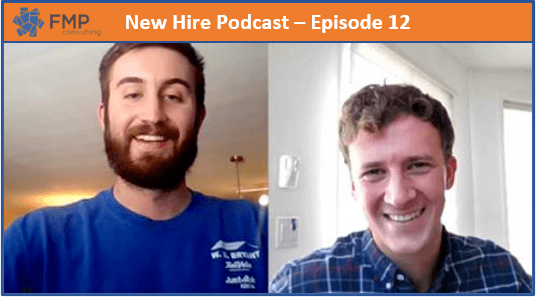 At FMP, we have virtually onboarded more than a dozen new employees since the beginning of the pandemic and our transition to a 100% telework environment. As we identified innovative ways to introduce new team members to the workforce, the FMP New Hire Podcast was born! New episodes are released every Wednesday and each episode features an informal Q&A conversation with a recent new hire. These sessions are 20-30 minutes long and provide an intimate look into the new hire's background, areas of expertise, current projects, and personal life/hobbies.
Host virtual small group sessions for new employees. Invite new employees to join intimate sessionswith select key personnel (e.g., leadership, management team members, technical experts). These sessions not only provide meet-and-greet opportunities but expose new staff to the organization's structure, culture, capabilities, priorities, and upcoming focus areas.
Plan virtual one-on-one touchpoints with organizational leadership/executives. Another great way to engage new employees is through direct connection and conversation with organizational leadership/executives. Schedule a virtual lunch or coffee chat and provide new employees an opportunity to connect with members of the leadership/executive team.
Establish reoccurring manager check-ins. These check-ins not only create intentional space for on-going dialogue, feedback, and goal setting, but provide a forum for new employees to discuss virtual communication styles and preferences with their immediate supervisor.
At FMP, we launched a micro-feedback tool just before the pandemic, which has enabled employees to seamlessly continue providing input on their team members' performance. Reminder emails are distributed 2x/week, and in less than 1 minute and a few "swipes", employees are able provide meaningful feedback to their colleagues and managers.
Provide essential training in a web-based format (e.g., virtual sessions, pre-recorded videos). Make it as easy as possible for employees to access and complete mandatory compliance (e.g., IT Security, Diversity & Inclusion) and job-related training.
Monitor new employee performance. Without informal face-to-face interactions throughout the day, it can be difficult for new employees to know whether they are meeting expectations. Find ways to be intentional about providing consistent, on-going feedback to new employees about their performance.
Ensure the new employee has the necessary resources to be successful. Orient new employees to the organization's knowledge management and document storage processes. One way to do this is to share screens and walk-through the tool(s) used as well as show new staff where to store files and find critical information and resources.
First Year
Encourage virtual participation in internal initiatives/activities. Make new employees aware of everything happening in the organization beyond traditional day-to-day work (e.g., special projects, informal trainings, knowledge sharing sessions, social events, committees). Encourage new staff to get involved in initiatives and activities that align with their interests.
Make new employee development a priority. Collaborate with new staff to plan for and prioritize future professional development. One way to do this is via the completion of a web-based employee development plan, making it easy to track progress against established goals.
Obtain feedback from new employees. Provide opportunities for new staff to give input on their virtual onboarding experience (e.g., via electronic pulse surveys), promptly address questions or concerns as they arise, and refine the onboarding process/experience as needed.
Providing a high-touch and personalized onboarding experience for new employees is more important now than ever before. First impressions can make or break a new hire's long-term engagement and commitment to their new employer. It is the organization's responsibility to provide a supportive, welcoming, and positive environment from day one and to integrate new staff into the current workforce as seamlessly as possible.
Amid COVID, how are you onboarding new employees virtually? What strategies and promising practices have you used? Share your experiences with us on LinkedIn!
---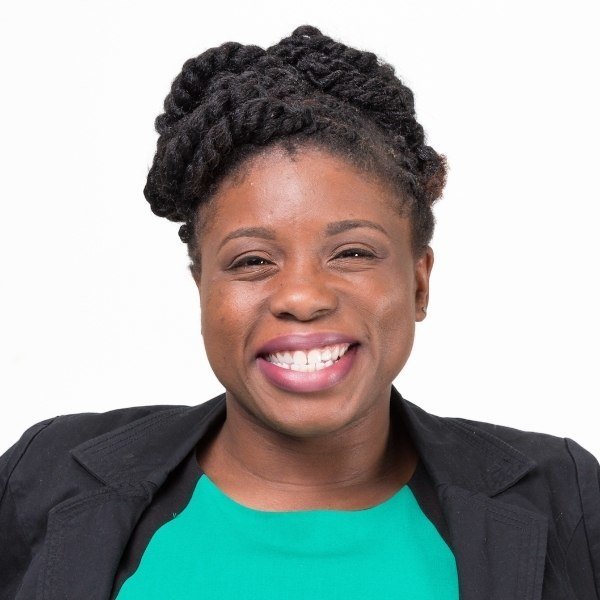 Joy Oguntimein, a Senior Consultant in FMP's Learning and Development Center of Excellence, is a happiness activator sprinkling compassion and humor wherever she goes. When she isn't designing fun learning experiences, getting creative with learning innovations, or sharing learning and development best practices, you can find her volunteering with groups providing services to those experiencing homelessness, writing, or trying to solve a crime on TV.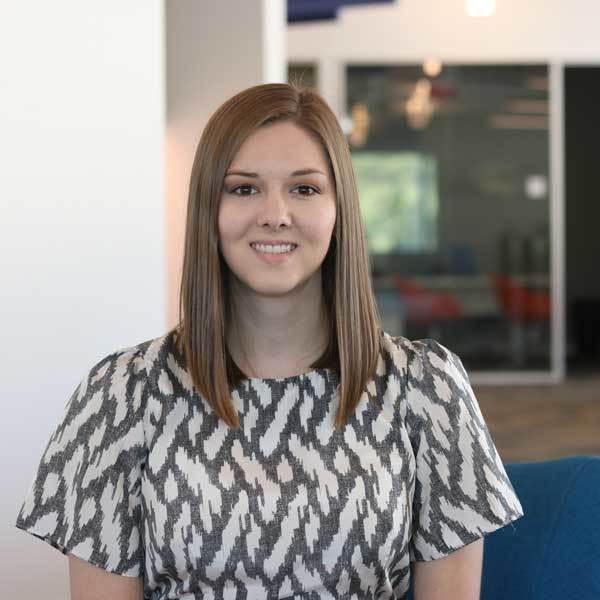 Christina Ashby-King is a Human Capital Consultant in the Learning and Development Center of Excellence at FMP. Christina is from Akron, Ohio and enjoys traveling, baking, and spending time with family and friends.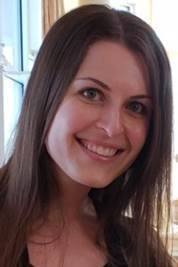 Jessica McCrerey is an Engagement Manager in the Learning and Development Center of Excellence at FMP. Jessica is from Mechanicsburg, Pennsylvania and enjoys working out, cooking, and spending time with family and friends.
---
References:
[1] 10 Ways to Instantly Improve Virtual Onboarding. Aperian Global, 11 June 2020, https://www.aperianglobal.com/10-ways-to-instantly-improve-virtual-onboarding/.
[2] Deal, Jo. "Virtual Onboarding: How to Welcome New Hires While Fully Remote." The Enterprises Project, 13 April 2020, https://enterprisersproject.com/article/2020/4/virtual-onboarding-best-practices.