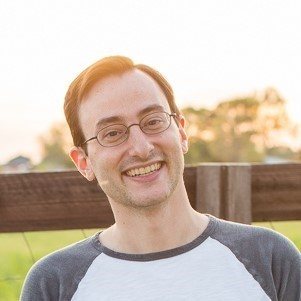 We hope you enjoyed learning more about one of our new hires, Autumn Thomas, featured on our blog earlier this month. It has been a busy season for us at FMP as we continue to welcome some new faces to the team. Richard Yentes joined us in April after recently graduating with his Ph.D. in I/O Psychology from North Carolina State University. He brings his expertise in data science and organizational development. When Richard isn't at his computer working with large datasets and chatting with his clients, you can find him rock climbing and wood working in Durham, North Carolina. While we might not be working in the office together yet, his friendly cat "coworker" keeps him company at home. Don't miss our interview with Richard below.
---
Tell us a little bit about your background and what brought you to FMP.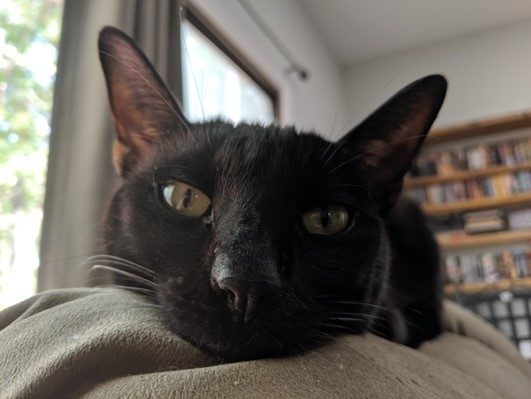 In graduate school, I spent a good bit of time working with different research methods and using the R programming language. When I first started looking for jobs, I found a local data science firm with an opening. My work was heavily focused on general statistics and data science. I learned a lot of technology skills and honed my data analytic skills at my first job. I stayed there for about 2 years until I was recruited to Fidelity where I was able to combine my interests of technology management and human resources. While working there, I helped with the modernization of surveys in general and consulted with various teams on I/O related topics. I was laid off in a round of budget cuts, so I took some time off to finish my dissertation. Around that time, one of my friends from grad school reached out to me about an open position at FMP. She was looking for someone with technical skills as well as a background in I/O Psychology. I was the perfect fit for the job!
What first drew you to this field?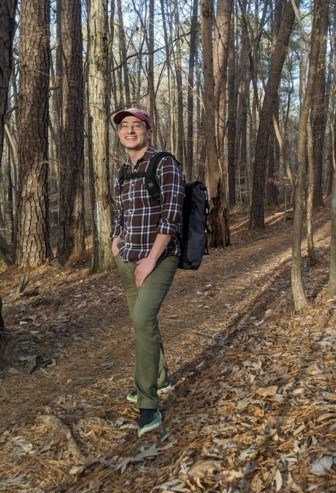 I've always been into computers. I built my first computer with my dad when I was six. I've always been deeply tied into the online community. Then in my undergraduate career, I took an Introduction to I/O Psychology course. In that class we had to design an assessment center in groups of eight. You had to choose a leader that would function as a manager and there were performance assessments. I enjoyed the content of the class and the structure of the project. So when it came time apply to graduate programs I looked around for programs where I could study I/O and incorporate my interest in technology. That's how I ended up in the program at N.C. State.
How do you stay connected to your new coworkers and clients in this virtual environment?
The team I work with for my client is normally remote, so they've got collaborating remotely down to an artform. In that sense It was a smooth transition into my new position. Similarly, the team at FMP was super welcoming when I joined, so I had all these great norms that encouraged me to reach out and meet with people for introductions or just to chat. Also, there are a ton of virtual social and team events throughout the week. I try to attend as many of those as I can.
So, what's next? What do you want to try or learn from here?
I really like working with technology and helping people find solutions. I am also super interested in telepressure or anything involving data analysis. Since I'm well-versed in Qualtrics, R, and python, I would like to continue to build out my skills and help train others.