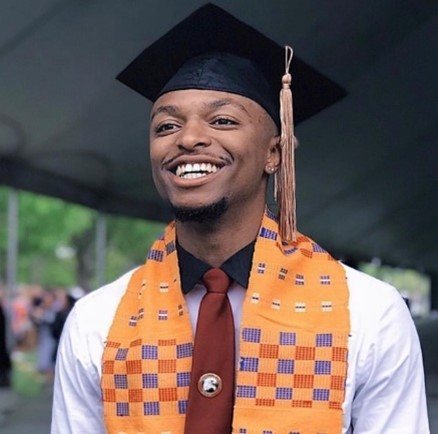 For today's New Hire Spotlight, we interviewed Tyler Bozeman who joined FMP as an analyst in June. Tyler received his undergraduate degree from Bridgewater college where he majored in Business Administration, minored in Political Science and he has experience supporting the FBI as a contracted Intelligence Analyst. Outside of work, Tyler coaches 9 and 10 year old boys travel soccer teams. Tyler is working on competency modeling and is eager to learn more about many different skillsets while at FMP. Tyler is hoping to go back to school soon and can't wait to learn from and get to know the FMP Team.
What have you been working on within your first few months at FMP?
I have been spending 100% of my time with National Geospatial-Intelligence Agency focusing on Strategic Workforce Planning, specifically, Competency Modeling. Working on competency modeling has been a blast so far because it wasn't something I was too familiar with. It has been tough to learn, but it has also been a rewarding challenge, and it is applicable to what I was doing before from the analytics side.
How did you end up at FMP?
I got to FMP through the former vice president, John Salamone. I coach soccer outside of FMP in my free time, and I was at a dinner for the preseason. We ended up talking about what I wanted to do, what I went to school for, and what I was doing at the time and he said it sounded like I would be interested in the type of work FMP does. We started talking about FMP and his description of the culture of FMP and the work that they do made me interested in applying. From a career and personal professional development perspective, FMP seemed like an awesome place to be. Of course, I haven't had the chance to be physically in FMP's office or at my client site yet, but the company culture and the work itself has been exactly what I expected and I have really enjoyed it.
Before I got to FMP, I was working as an intel analyst contracted to the FBI. The work there was drastically different to the work I'm doing now. From an analytical standpoint, some skills did transfer over into my role at FMP but it has been a learning curve for me so far. However, it has been a fun learning curve and it is something that I am definitely looking forward to continuing with.
What skillsets have transferred from your previous experiences?
In both my role prior to and at FMP, I have had to sit down and take a bunch of data that is either set in stone or has no immediate answer. I have experience in taking it from the ground up and figuring out possible strategies, how things work, or if there are any risks to the project. I know about the flexibility that is needed to mend a project everyday. The project I am currently working on has changed a bit in just two months. Having a say in how a bucket of information is disseminated is similar to what I was doing in my previous role, so I have prior knowledge of how to analyze data based on my own interpretation. This has allowed me to transition into my position at FMP because I am used to working independently.
What are you looking forward to learning more about in your time at FMP?
I like doing a lot of different things and trying to learn new things which is what makes FMP a perfect fit for me. I worked to help produce an online Business Writing training course that lasted three days which was fun. I have also done some work on an outside RPM project. I have already been able to work on a variety of projects which is something I am looking forward to doing more of. I enjoy competency modeling and see myself thriving in that area but at the same time, it has been great to be able to set aside a few hours to learn about other projects that others are working on to have a better understanding of the entire company and the work that we do.
Outside of work, how do you spend most of your free time?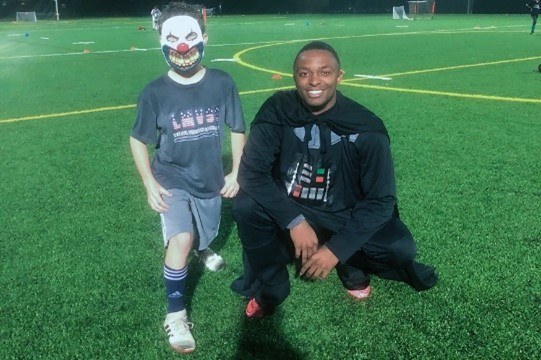 Most of my free time is spent coaching. I coach two boys teams (ages 9 and 10) five days a week so my time outside of work is typically spent on the soccer field. My schedule is pretty much wake up, work, coach soccer, go to bed, and then do it all over again. It's something I enjoy a lot and it gives me a break to do something that isn't related to work every day.
From coaching to client work, what skills have you developed to fill both of your roles on and off of the soccer field?
I have always had an interest and a passion for working with clients and business development. I really enjoy talking to people and don't usually like being isolated. Having the opportunity to talk with the kids I coach or with clients honestly helps my interpersonal skills a lot. Constantly being around people has allowed me to better myself.
What aspects of a company's culture do you value most?
One thing about FMP that has stood out to me is the emphasis on meeting as many people as possible. Regardless of whether someone is working on the same project as I am or directly supervises me, there are lots of opportunities to speak with employees across FMP to make sure everyone knows people are there and available to answer questions. I have gotten to talk to other people about the projects they work on to learn more. It was helpful that even while onboarding virtually, there was constant communication and encouragement to join different things outside of your strong suits and interests. This collaboration is critical to form a bond and it is what sets FMP apart.
What are you looking forward to in your first year at FMP?
I am intending on going back to school next year. There are a lot of different programs that people at FMP have graduated from which will be helpful as I start having conversations to start figuring out what would be the best lane for me to be in. Coming to FMP has definitely motivated me even more to get another degree because of the number of incredibly smart and talented people who work here. I am excited to see how that path helps me grow.
What is something that is important to know when working with you?
I always welcome any type of feedback. That may be from my experience coaching, but I am always open to receiving feedback even on small things. I also try to give others feedback because it is always reassuring, especially in a virtual space, to let others know they are doing a good job and to acknowledge them and their interests.