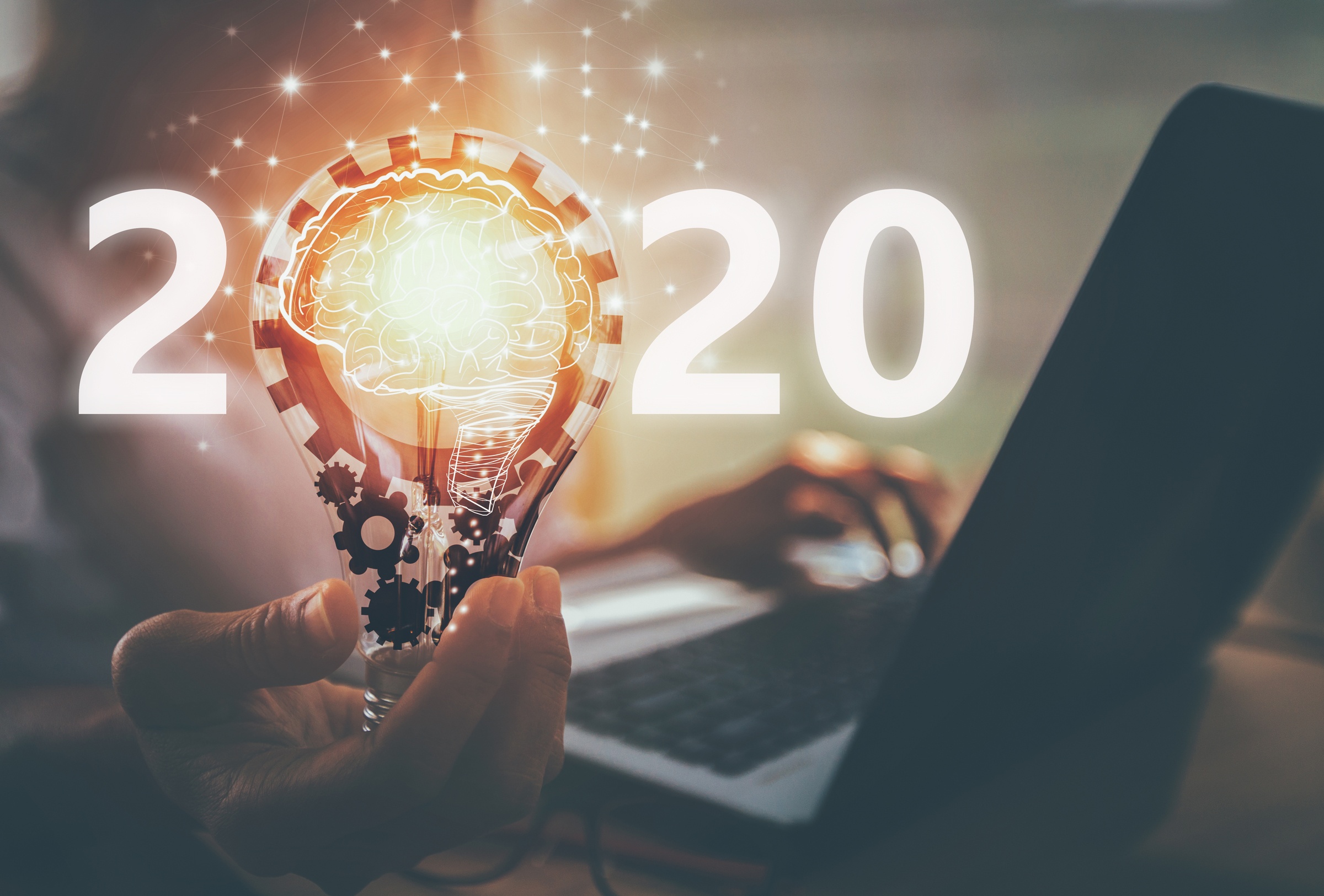 Happy New Year! We're excited to launch into a brand-new decade with new ideas for our blog content and a bright, shiny, new website– lots of new for 2020! For the last two years, our social media team has put together a calendar of content organized around different focus areas and topics that we think matter to the world of management consulting and human capital. For this year, we're trying something a little new and different: we crowdsourced our content from our workforce, the individuals that both inspire and write our weekly blogs.
For these last couple of years, we concentrated our blog content around one topic each month. Now, throughout the year, we're going to write about topics falling into four different categories that are of interest to our workforce, and we think will be of interest to you too. These topics are:
Tools and Technology – If the only constant in life is change, then keeping up with new tools and technology is critical to remaining relevant in the workplace. Every month, we'll explore the tools and technologies that impact individuals and organizations, whether that relates to a topic like learning, workforce planning, or artificial intelligence. We'll also take a look at systems that optimize organizational effectiveness, ranging from how to select and implement a new Learning Management System (LMS) or what it takes to build robust reporting and analytics dashboards.
Wonders of the Workplace – There is a lot to be said (or written) about the modern workplace and we want to have more intentional conversations about the environments in which people perform their day-to-day work. Our blogs in this category will cover things like wellness, office space, perks like food and snacks, and the unique aspects of FMP's workspace (where we certainly love our snacks).
The Consulting Experience – One of the topics our workforce was most interested in writing about is actually what life is like as a consultant. This makes sense when you consider that almost no one at FMP knew that they wanted to be a consultant when they grew up- or even knew what a consultant did, for that matter! And yet, we all now share a love for consulting and know that others are interested in learning more about what makes consulting a dynamic, engaging, and always challenging career. On a monthly basis, we'll talk about all things relevant to consulting, such as how to build strong client relationships or the relevance and utility of different certifications.
Keeping Up with Human Capital – We are passionate about human capital and always keep our thumbs on the pulse of what's going on in the world of people management. Each month, we'll discuss topics, trends, and offer our insights on human capital issues, ranging from changes in how the federal workforce is managed to exploring innovative methods for strategic planning and organizational goal-setting. These blogs will capture some of the conversations that we're having around the office, questions or concerns we're hearing from our clients and others in the industry, and the ideas that spark our curiosity and excitement.
In addition to these monthly topics, we'll continue to publish employee spotlights, highlighting the unique and talented individuals that make up FMP, and feature external voices and ideas that we think are important, relevant, and interesting. We're looking forward to a bright and exciting 2020, filled with new ideas and fresh perspectives, and we hope you'll learn along with of us!