The Evolving Elements of E-Learning
Every month we explore the various tools and technologies that impact individuals and organizations. We love to learn at FMP, so for our first Tools and Technology post of the year we're going to dive into some of the elements of e-learning and share what we anticipate (and want) to see more of in the future.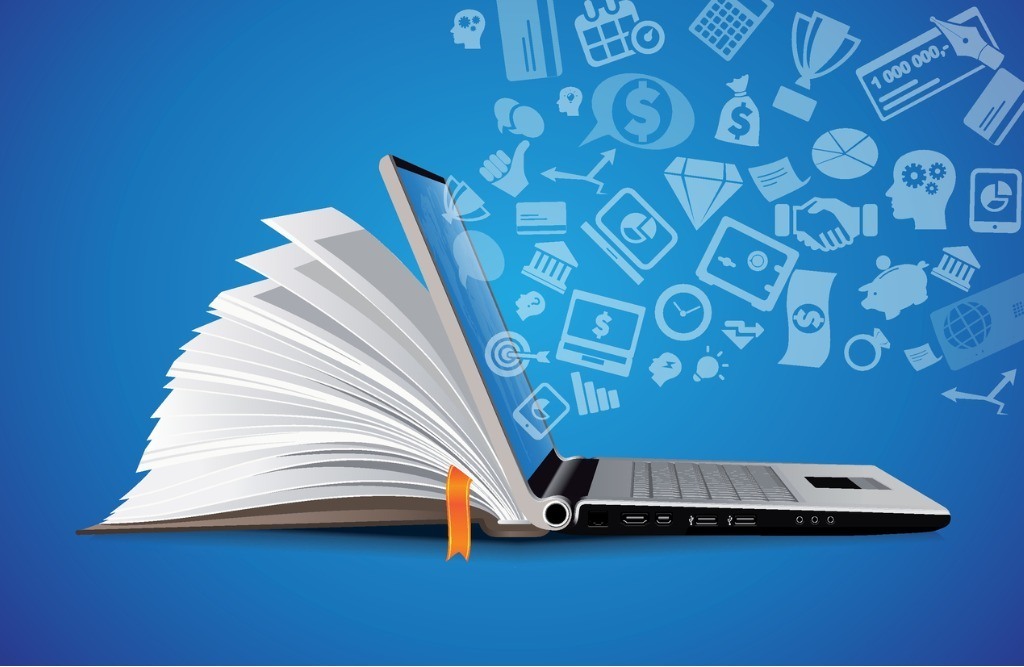 The term "e-learning" has only been in existence since 1999, when it was first used by Elliott Maise during a systems seminar. Over the past two decades, e-learning has skyrocketed in popularity (especially in the workplace) because it offers countless benefits to both organizations and their learners. Companies can lower costs, ensure consistent quality, and provide just-in-time/need-based training to employees across the globe, while also reducing their carbon footprint. Individuals also have the flexibility to take online trainings at their own pace without the typical distractions of a classroom environment.
It's become clear that e-learning technologies and the design elements used to engage learners are constantly evolving. So, what trends can we expect from e-learning in 2020 (and beyond)?
Improved Learner Experiences
When you consider how often our daily technology (e.g., devices, mobile apps, streaming platforms) is upgraded, it makes sense that the Learning Management Systems (LMS) that host our educational content should be improving as well. Many organizations are already on track to upgrade their LMS so they can continue to meet the learning needs of their employees by adding new functionality, including more organized content libraries, mobile responsiveness, and social learning opportunities. One of the most beneficial aspects of upgrading an LMS platform is the ability to gather more robust learning analytics. Taking it one step further are Learning Experience Platforms (LXPs), which have a "Netflix-like" interface and create a personalized experience by providing recommendations based on the learner's profile, activities, preferences, and goals. LXPs also support various types of interactive learning (which we'll discuss more later in this post) and have extensive integration capabilities with other systems and tools. LinkedIn Learning and EdCast are a couple of examples of popular LXPs and we can't wait to see more of these platforms being implemented.
Engaging Interactivity
Today's learners want easily accessible and digestible content that is meaningful and engaging. For this reason, interactivity remains one of the most popular elements for designers and developers to incorporate into e-learning training. Scenario-based learning is an effective way to engage learners because it requires them to think and make decisions based on the content they just learned. Another growing trend is designing courses to have a "choose your own adventure" path, rather than a standard linear approach. This not only engages the learner because of the interactivity involved, but it also creates a unique experience by giving them control over how they learn the content. This method, along with other interactive forms of learning (e.g., adaptive learning, branching scenarios, microlearning) are all considered to be much more effective for learners than a "one-size-fits-all" approach. Fortunately, the authoring tools available for developing e-learning (e.g., Articulate, Captivate, Lectora) are frequently releasing new updates and adding unique features that make creative development easier than ever.
Synchronous Learning through Virtual Instructor-Led Training (vILT)
Virtual instructor-led training (vILT) refers to training that is delivered in a virtual or simulated environment. vILT is one of the fastest growing methods for online-based instruction while webinars and pre-recorded training videos are starting to become a thing of the past. Although the instructor and learner(s) are in separate locations, it still incorporates a social component into the experience. vILT is also being implemented as a "mixed environment" training solution, where a traditional instructor-led training (ILT) is still being conducted, but filmed and live-streamed for virtual audiences. Video conferencing technologies are also continuing to improve (e.g., Adobe Connect, Microsoft Teams, Zoom), making vILTs more effective by offering features for participants to raise their hands (to request to speak), contribute by asking questions or comments through a chat feature, and utilize breakout rooms for activities.
Gamification
Gamification is the application of game components and gaming techniques to non-game elements (i.e., online learning content) to make it fun and engaging. It uses game mechanics to encourage learners to explore and learn as they move towards an end goal. Gamification of e-learning can help to improve knowledge retention, prompt behavioral change, and promote team building; however, if poorly designed, it can be overwhelming or distracting to the learner. Designers and developers should always consider the audience, culture, organizational goals, available resources, and content before deciding on using gamification. There are numerous ways for gamification to be implemented in e-learning. For example, instead of using chapters or modules in a course, content can be organized into "levels" which are unlocked as the learner answers questions correctly during knowledge checks. Organizations can also host competitions to gamify company-wide trainings or initiatives by displaying leaderboards on their intranet or LMS and giving out bonus points or badges as rewards.
We'll be continuing to look out for other growing trends like augmented reality (AR), virtual reality (VR), and learning automation through artificial intelligence (AI).
What other e-learning elements are we missing? Share your thoughts on the future of e-learning with us on LinkedIn!