Just a few days ago, we said goodbye to the rollercoaster of 2020 and welcomed 2021 with open arms. While the end of 2020 does not mean the issues we faced will magically go away, we do get to reflect on what we've experienced and incorporate them into our goals for the new year.

Last year, the FMP Blog had a successful 12 months, publishing new and exciting content every week written by many different FMPers, ranging from new employees to leaders on our Management Team. In our first blog of 2020, we announced a new structure for the FMP Blog. This January, we are excited to share another new plan for 2021, which will continue to switch things up a bit! As we closed 2020, our Social Media team reflected on what went well, what we may want to change in 2021, and surveyed our workforce to gather feedback on the topics that interest FMPers. With this data, we have decided to make two adjustments to our blog structure: 1) replace one of our four blog categories, and 2) add in new monthly sub-themes to narrow our blog content even further. I'll go into more detail about these changes below.
Blog Categories
Last year our blogs fell under the following four categories:
Our survey data showed that FMPers were less interested in Tools & Technology compared to other topics, and we received suggestions for new topic areas surrounding some of FMP's several other capabilities. So, the first change to the FMP Blog structure is to replace the Tools & Technology category to Innovative Capabilities.
We'll still write blogs that explore the tools and technologies that impact us, but they will now fall under the Innovative Capabilities category. Any emerging trends and best practices that may not necessarily be related to technology will also fall under the Innovative Capabilities category, such as topics related to virtual learning solutions or organizational effectiveness.
Monthly Sub-Themes
The second change to our blog structure is to include monthly sub-themes. These sub-themes are:
January: Workplace Flexibility
February: Project Management
March: Employee Recognition
April: Diversity, Equity, & Inclusion
May: Health and Wellness
June: Recruiting and Hiring
July: Supporting Federal Clients
August: Mentorship
September: Company Culture
October: Learning & Development
November: Career Development
December: Feedback
However, our blog content is flexible and will not be exclusive to these 12 sub-themes. Our blogs can focus on a variety of important topics throughout the year, including virtual best practices and diversity, equity, and inclusion. We'll also continue to feature our incredible employees through Employee Spotlights and will share relevant resources in our blogs that align with any events during the year.
Closing
One of our core values at FMP is adaptability. We embrace change, enjoy exploring ideas, and finding solutions to problems. Our blog is another way for our team to get creative, try something new, and even team up with people we wouldn't interact with otherwise. Here's to another 12 months of continued learning, sharing, and collaborating with each other!
---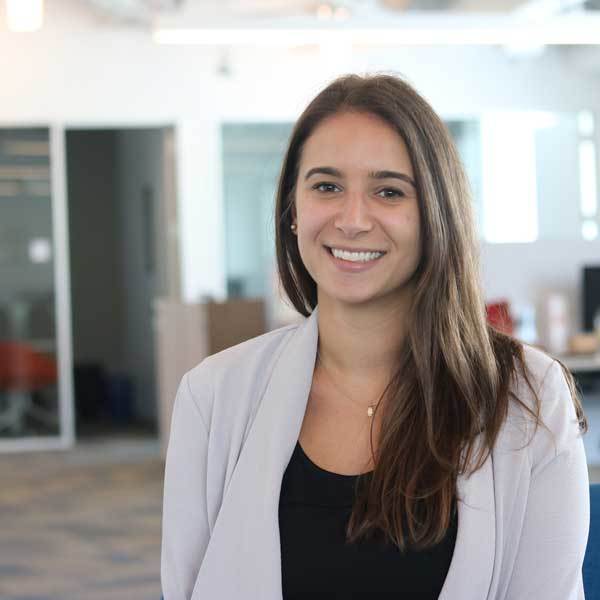 Shareen Marhoumy joined FMP in November 2018. She is a Consultant in the Learning and Development Center of Excellence (COE) and is the FMP Blog Editor. When Shareen isn't reviewing blogs, developing e-learning content, or supporting virtual instructor-led trainings (vILTs), you can find her birdwatching and kayaking around the DC metro area or trying new recipes in her kitchen.