Recruitment & Retention: The Grass Isn't Always Greener
If you could switch companies today, would you?
Constant connectivity and innovative portable technology allows us to be online all.the.time. Whether it's looking up LinkedIn posts and comparing others' salaries via Glassdoor or scrolling Instagram liking your cousin's vacation to the islands while you stayed home and had to brave the Snowpocalypse (coming again 2020), it's hard not to daydream of greener pastures every once in a while. With this increasing interest – in both our professional and personal lives – to see more, do more, and be more, it's hard not to wonder how organizations are retaining talent and keeping employees engaged. Organizations located in major metropolitan areas with a high concentration of talent and connected industries are in constant competition to prevent their high-performers from looking over the fence (or for those also located in the Washington, DC area – looking across the Beltway) to see if the grass is indeed greener at another organization.
The cause for concern? Losing an employee is expensive! Screening, selecting, interviewing, and verifying credentials and references costs time and money; let alone the price paid to train a new employee and all the additional developmental dollars spent to skyrocket them to success, (cue conferences and webinars) which are separate from salary itself. Another direct downside of a departure can include lost clients if that particular person played an important role managing customer relationships. Overall, high turnover can hurt business and lower morale, so it's important to investigate what drives the decision for an employee to seek an alternate option.
From time to time, we've probably all entertained the idea of leaving our job. You may be working too many hours, not being recognized for a promotion, or fed up with the bureaucratic politics of your office environment. Whatever the reason, it's natural to envision your life with the perks a new position could bring. Attractive shared spaces such as WeWork are emerging, offices are installing ping pong and pool tables, kitchens offer fancy beverage choices, and pretty plants are scattered everywhere for eyes to admire. Organizations are upping their offerings to keep the best people from jumping ship. But cold brew on tap and workout classes aside, what else keeps employees onboard?
Money aside (because salary is a significant reason people search to switch), what other elements contribute to an employee quitting their current job in pursuit of another? According to an article by Flexjobs, a few of the top reasons include wanting to work from home or have a more flexible schedule, feeling like you've learned everything you can in your role, and desiring a career change. Let's explore what one large employer is doing to avoid losing talent for those reasons and also see how these changes in employee/employer relationships are impacting other industries in surprising ways.
In an interview conducted with Human Resources Consultant and United States Health Ambassador for SAP, a multinational software corporation, Kelly Quinn sheds light on what works well in securing such technically skilled, in-demand employees. For a firm that functions with 100,000+ global employees, it's easy to ask how that many people stay pleased. Quinn, who works out of SAP's North America headquarters office (more like campus) located in Newtown Square, Pennsylvania, eyes the giant glass structure upon arrival and anxiously awaits today's menu for the complementary lunch served to employees daily. That's just the start of SAP selling itself. The environment openly invites innovation. A unique offering that came up in conversation is SAP's Fellowship Program, which allows and encourages existing employees to apply to test-try a different internal position over a 6-month period prior to officially switching. Quinn relays that this program provides people with the opportunity to identify additional interest areas and act on exploring those skill sets in a safe environment. Instead of looking outside the organization, they have the ability to switch roles within their existing one. No department or country is off limits and being bored or bound is not within the job description.
SAP's PA office interior

Quinn hard at work
Quinn added that SAP is also extremely intentional with their other benefits, ensuring they are inclusive to all employees at whatever life-stage one may be in. Quinn quotes that, "we [SAP] focus on wellness so our employees can run at their best and then deliver the best to our customers." Examples of those wellness offerings range from mindfulness and mental health to work from home flexibility.
Interestingly enough, the changing wants and needs of today's workforce don't just impact employers- the trickle-down effect of more flexible work cultures (aimed at keeping employees happy) has had cascading effects on other industries. George Elias, Quality Assurance Specialist at AvalonBay Communities (AVB), a real estate investment trust focused on building and operating apartment complexes across the country, weighs in on how the increase in office policy flexibility continues to shape the strategy amongst the apartment rental industry. Millennials are delaying life events such as getting married and having kids, and in turn, often renting longer. Square footage is gladly trumped by location on the priority list. Elias, who works out of company headquarters in Arlington, VA, addresses some factors that go into "creating a better way to live" for their residents. The potential sacrifice of in-unit space is more than made up for in the offering of opulent amenity spaces in many AVB apartment communities. In response to the growing trend of working from home and flexibility in schedule, AVB has adjusted by designing less lobby lounge areas and more intentional work from home friendly spaces. Study sections, private phone rooms, and a combination of comfortable chairs and tables set the stage to settle down and get work done without the traffic and accompanying commute chaos. Plus, since logging on after business hours is now the norm, living space luxuries such as a quiet, cozy escape make checking those last few emails in the evening hours a little more manageable. Elias follows up to tie in how the Live-Work-Play mindset is motivating location and design, stating, "Nowadays you don't just live in one place, work in one place, and then play in another place – they are all starting to blend together and happen in overlapping environments." AVB is building more and more "mixed-use" developments where apartment, office, and retail functions all integrate into one space. This means coffee shops, cycling studios, eateries, and maybe even your office are all within walking distance of your apartment. As employers adapt and create more flexibility to retain talent, other related services and industries have followed suit to similarly retain and adjust the to the changing expectations of their customers.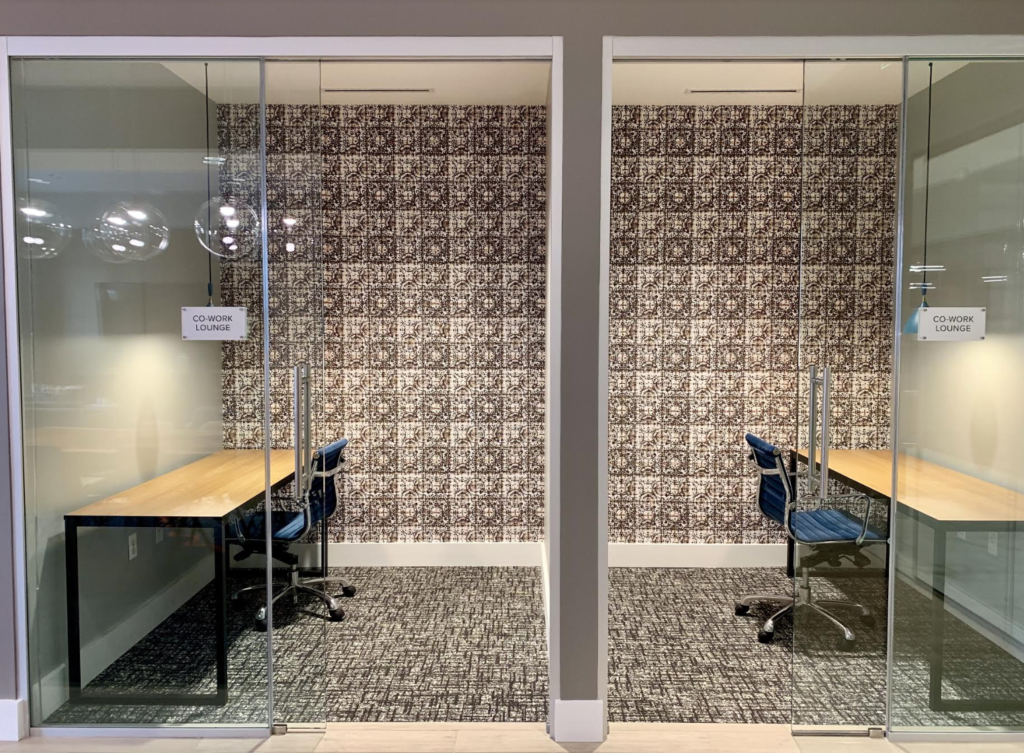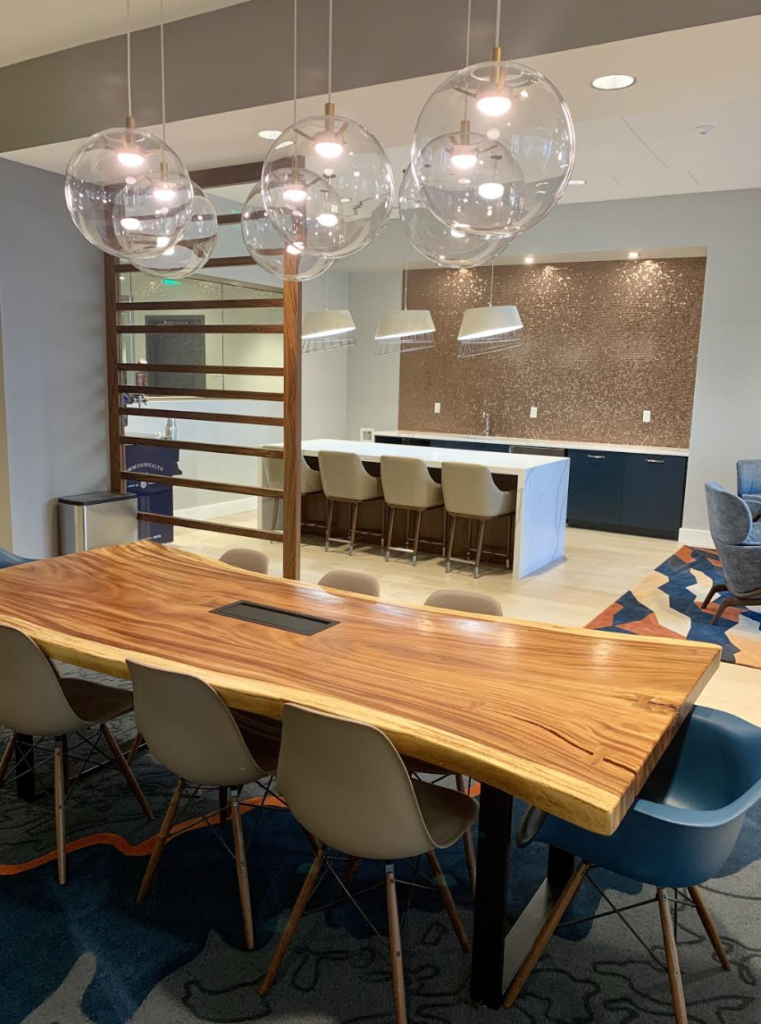 As you can see from the perspectives polled, the elements that shape an employee's experience within their company is a culmination of factors- from favoring flexibility, to the role one plays, and to their preferences for where they want to get their work done. Smart employers are bringing big watering cans to the table to shower employees with a variety of benefits to stay ahead of the companies next door.
Throughout the month, we'll be learning more from our consultants sharing their thoughts on all things recruitment and retention. Reach out to bd@fmpconsulting.com with any questions.