Shop Small for Big Impact: Ideas for Increasing Your Organization's Interactions with Small Businesses
Introduction
Small Business Month is near and dear to us at FMP. Not only because we are a proud, woman-owned small business, but because we've seen first-hand the value small businesses bring through our regular engagements with dozens of them. Generally, small businesses are characterized as agile, innovative, and responsive. Who wouldn't want more of that? Here are five areas where you can up your interactions with small businesses.
1. Employee Recognition
Employee appreciation supports employee engagement, which is critical to employee well-being and company success[i]. Here are some simple ways to support small businesses while creating a connected and engaging environment for employees.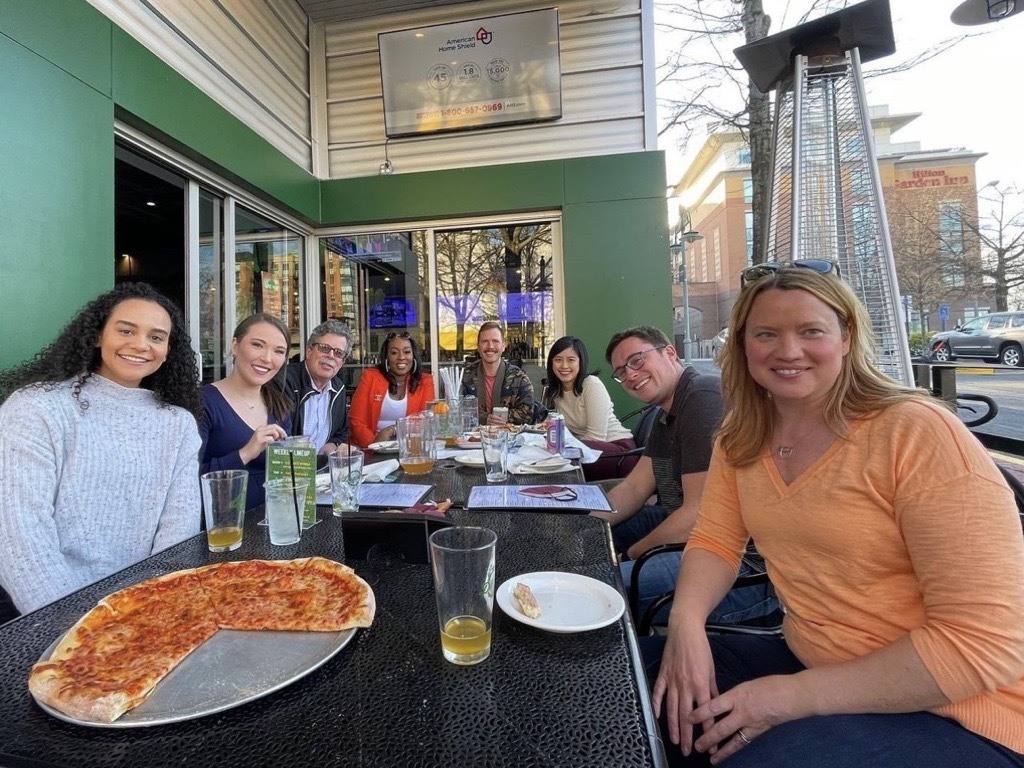 Company Gatherings. Having a casual team lunch or a holiday party? Consider gathering at a locally-owned restaurant or calling a small caterer.
Our office is located in Shirlington Village in Arlington, VA, so we're just a short stroll away from fantastic small, locally-owned restaurants (shoutout to Cheesetique, our favorite place to grab grilled cheese and salads for lunch or cheese platters for parties). In September 2022, we began providing lunch in the office each Tuesday to catch up and stay connected in the hybrid work environment, most often from small businesses.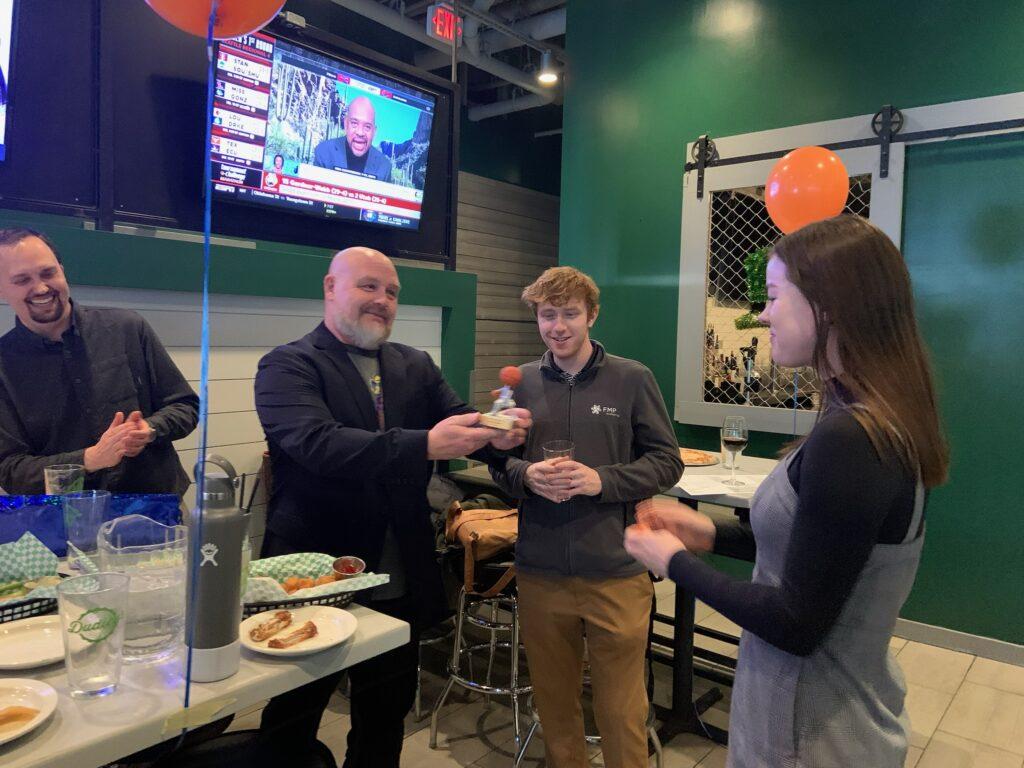 Incentives and Rewards. Incentives and rewards are a great way to get employees involved and communicate the value of their contributions. They're even better when used to round off an engaging activity or friendly competition. A gift card to a locally-owned restaurant or small business is an easy-to-source and mutually impactful reward.
Each March, madness ensues as FMPers fill out their brackets and await their fate. To kick off the month-long festivities, our social committee hosts a mixer at Dudley's, our local sports bar and grille. In the end, the FMPer with the winningest bracket walks away with bragging rights and a gift card to a locally-owned restaurant of their choice.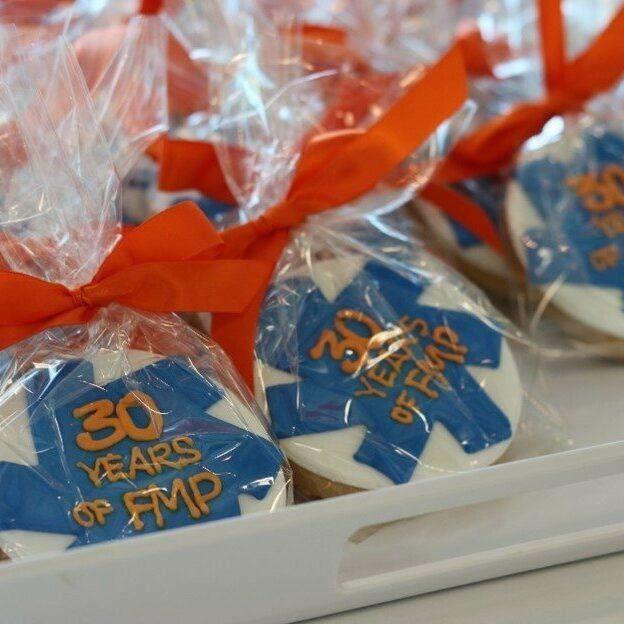 Swag. Company apparel or branded items are a meaningful way to show employees appreciation and foster company pride. Small businesses are a great choice when it comes to swag because they often offer unique products.
We cherish working together in our office space, so when it was safe to return after the height of COVID-19, we made an event of it. We threw our employees a celebration for FMP's 30th Anniversary which featured customized FMP cookies from Village Sweet Bakery in Arlington, VA. Though the cookies were with us for a good time, not a long time, it was sweet to share the cookies and that moment together.
2. Employee Development
Employee development is instrumental to employee satisfaction and retention, as well as organizational growth and productivity[ii]. Whether you're looking to strengthen a company-wide competency or provide specialized training to a subset of your workforce, using a small vendor can result in a more flexible and tailored experience for your employees.
In 2022, FMP hired Jennifer Brown Consulting (JBC), a boutique diversity, equity, and inclusion consultancy, to design and deliver a customized Diversity Equity Inclusion and Accessibility (DEIA)training. The interactive training covered foundational DEIA concepts and provided suggestions for effectively incorporating them into one's work behaviors and actions.
3. Business Operations
Working with an agile, innovative, and responsive vendor is always a plus, but those qualities are particularly valuable when it comes to your company's operations. If it's reliable or cutting edge you're looking for, consider using a small vendor to support your organization's everyday IT needs or next software migration.
In March of 2018, we made the leap from a larger managed services company to Thinksocially, a small technology consulting firm, to support our growing IT needs. We were looking for a partner who cared about us as a client, not just a number, and could provide personal support and responsive service. We found that in Thinksocially and have now entered our fifth year working with them!
4. Client Work
FMP is home to a diverse staff with varied skill sets, professional experiences, and educational backgrounds. While there's no shortage of in-house expertise, we see the value in engaging independent subject matter experts to lend their knowledge and fresh perspective to client work. In our experience, partnering with small businesses can:
Round out your capabilities, providing your clients with more comprehensive support.
Be a more cost-effective option for staffing shorter-term projects than hiring full-time employees in highly technical fields.
Expand your network of like-minded industry professionals, helping your clients find niche skills while helping small companies grow and build connections for new work or services.
Make your company more appealing to some clients.
We often partner with other small firms like Insignia Federal Group, a technology, program management, and human factors and training firm, to provide our clients with seamless, holistic support. We also like to engage experts who specialize in various technical areas (from team building to design thinking) to assist in facilitating training, workshops, and retreats for our clients.
5. Internal Initiatives
Sure, no one knows your company better than you. Still, there are some serious benefits to bringing in outside experts, and a small business could be better positioned to provide your company focused, tailored support and innovative solutions than its larger counterparts.
We put a lot of effort into ensuring our performance management framework and processes accurately measure employee performance and result in equitable outcomes. We recently decided it was time for a tune-up and wanted to consult a trusted third party. In addition to engaging our employees, managers, and top-level leadership, we brought on former FMPer and current Human Resources Consultant with Parkway HR Group, Lindsey Muirhead, to help inform and implement changes to our performance framework.
Conclusion
Shopping small is good for the economy and can be game-changing for your business[iii]. Sometimes going with a small vendor isn't feasible (for you, the small business, or both). Still, I hope this blog gets you thinking about ways your organization can increase its touchpoints and interactions with small (but mighty) businesses of all kinds.
---
References
[i] https://www.gallup.com/workplace/236927/employee-engagement-drives-growth.aspx
[ii] https://www.shrm.org/resourcesandtools/tools-and-samples/toolkits/pages/developingemployees.aspx
[iii] https://www.linkedin.com/pulse/why-choosing-smaller-vendor-good-your-business-career-ben-armstrong/
---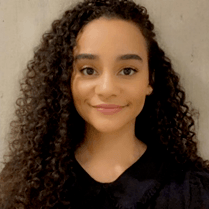 Risa Witherow joined FMP Consulting as a Human Capital Consultant in May 2021. She earned an M.A. in Industrial/Organizational Psychology and a B.S. in Communication Studies and Writing from Middle Tennessee State University. Risa has three years of experience working with clients in the public and private sectors to improve the functioning and effectiveness of their organizations and enrich the experiences had by their employees.