Spotlighting Hispanic and Latinx Heritage Month with Ariana Gil
In celebration and recognition of Hispanic and Latinx Heritage Month, FMP was thrilled to have Ariana Gil of AG Consulting Group LLC join us to lead an engaging discussion about Hispanic and Latinx communities, their contributions in the U.S. and beyond, their challenges and triumphs, and the history that has shaped them. After her insightful presentation, we were lucky to have Ariana return for a more personal chat, which gave us the chance to hear more about her background and cultural experiences, and an opportunity to capture even more of her insights surrounding Hispanic and Latinx Heritage Month.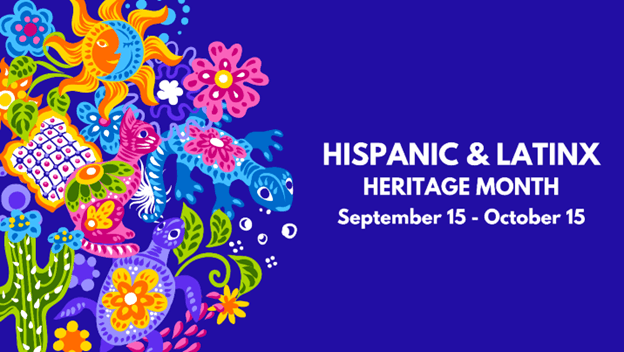 Tell us a bit about yourself and your background.
I'm originally from Tijuana, Mexico and grew up on both sides of the border. My mom's side of the family is from the US, and my dad's family is all in Mexico, so I spent most of my life going back and forth between both countries. I lived in Mexico for the first twelve years of my life and then moved to the states in middle school. I've continued to spend time in both places ever since.
I like to describe myself as a biracial, bicultural, and bilingual bridge-builder. My professional background is in community engagement and organizational development and I currently spend a lot of time supporting organizations in their Diversity, Equity, and Inclusion (DE&I) initiatives, and on building inclusive leadership in organizations. This kind of work has allowed me plenty of time and space to explore my own identities, know myself better as a cultural being, and help others do the same. I really appreciate the work around identity that you all at FMP have been doing and am excited to see how it helps your workforce grow, shift, and engage with each other and your clients.
What term do you use to describe your heritage? Hispanic/Latina/Latinx? Why does this term resonate with you?
I have used many different terms over the years to describe my heritage. I've identified as Mexican, Mexican-American, Chicana, mixed, biracial, Mexica, and probably a few more that I'm forgetting now. What I've called myself has changed over time and also depending on who I have been around or what I am trying to convey. Xicana for example was an identity that I felt deeply connected and committed to for a very long time. Both the term and the spelling (Xicana with an 'X' rather than a 'Ch') upheld a specific message that was very important to me in my early and mid twenties. It represents a political/philosophical identity as well as cultural one, and signals a philosophy and worldview towards a conscious resistance of indigenous erasure and the Hispanization of Latin America (uplifting our Spanish or European roots at the expense of our indigenous languages and cultures). For people interested in learning more about the Xicano/a identities and political movements, I recommend the work of Cherrie Moraga. Her book This Bridge Called My Back was hugely instrumental in my understanding of myself as a Latinx and mixed heritage person.
What do your heritage and identity mean to you?
My identity has shifted over time. Being a biracial person, I spent a lot of time trying to reconcile being of two different worlds and especially with one being kind of dominant over the other. I felt for a long time and was told often that I was too American to be Mexican and too Mexican to be American, which is something I hear often from others who have either migrated or who have mixed heritage. Fortunately, I don't spend a lot of time in that space anymore. I now see myself as a whole person, rather than just half Mexican and half American. Right now, my heritage is about lifting up the many cultures that exist within our one, shared culture.
In terms of my Latinx heritage, I really enjoy and lean into the parts of my cultures that represent color, food, movement, and the more felt senses. I enjoy poetry in Spanish, and the regional dances I learned growing up. When I am in Mexico and around my people, I feel more deeply and have access to another part of myself. It represents the struggle and the beauty that comes from Mexico's history and what my people have been able to create. There's a different kind of depth to it.
What would you like people to know about the contributions of the Hispanic/Latinx community to the United States?
Certainly there have been many contributions; a plethora of literary, artistic, musical, and culinary contributions to the US and other parts of the world that have been wonderful. But what's amazing to me now and what I am really excited about are the contributions of young Latinx folks, both here in the US and abroad, and their conversations about colorism, racism, and gender that were not acceptable to have when I was growing up. These conversations often critically explore who has been included and who has been excluded, even within our own communities. In part, we're able to have these conversations that go beyond our community because we have an intimate understanding of the harm this reality can cause.
Language around gender, for example, is shifting to become more inclusive and more expansive. As a result, here in the US we are actively seeing big push-back on the language of "they" and "them". But in my community, we've been having this conversation for a while now because Spanish is a language that was built around a gendered binary. We've had to shift and expand language to fit culture changes, which is something human beings have always done – it happens every generation. But this conversation is much bigger because it is talking about people's identities and people's right to be themselves and to define who they are. That is one contribution that is happening currently within and around the community.
Similarly, conversations about anti-Blackness and anti-Indigeneity are coming to the forefront in a way and on a scale that we have not seen in the past. They are difficult conversations and hard reckonings, and I see young people really inviting everyone into the conversation and pushing for inclusion.
Are there any key takeaways you would like to share with our audience regarding Hispanic & Latinx Heritage Month?
I think Hispanic and Latinx Heritage Month – and any of the awareness months really – offer us an opportunity to get to know each other, and also to know ourselves more deeply on a cultural level. The month is the party that allows us to be welcomed in and celebrate something different from ourselves, but the deeper invitation is to help us understand that each of us is a cultural being. When we can understand each other that way, it opens the doors for us to explore across cultures and opens a window into what it means to be inclusive and to build a world where people have access to what they need regardless of their background or identities. And of course, this month is also a learning opportunity to spotlight contributions that Hispanic and Latinx people have made to the country, and to learn about the ways that they are still excluded in some ways, and what we can do to continue to shift that. The Hispanic Star put out a really great toolkit for the month that does a deep dive into shifts in access and representation for Latinx and Hispanic communities in regards to jobs, healthcare, gender equality and education, and offers statistics, resources, and support opportunities. I would encourage anyone interested in the current stature of affairs for our community – both celebrations and struggles – to check it out at https://hispanicstar.org/toolkit/.
---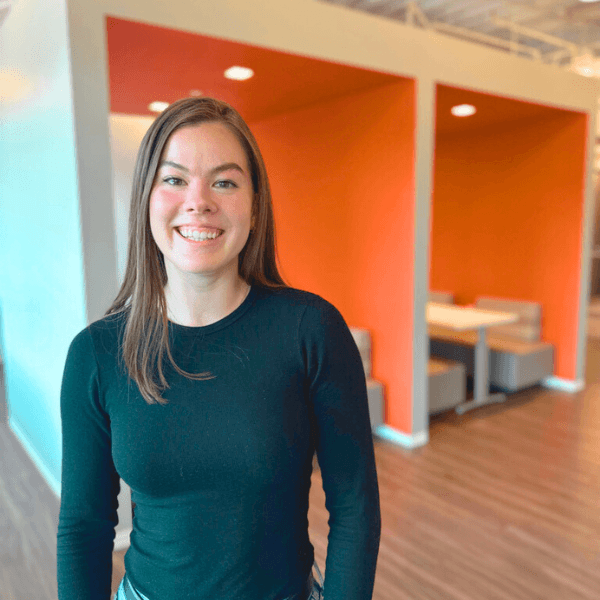 Zoe Nerantzis joined FMP as a Consultant in May 2021, after earning her M.A. in Industrial-Organizational Psychology from George Mason University. Zoe lives in Falls Church, Virginia and can generally be found reading fantasy novels, working out, or rooting for the Washington Commanders.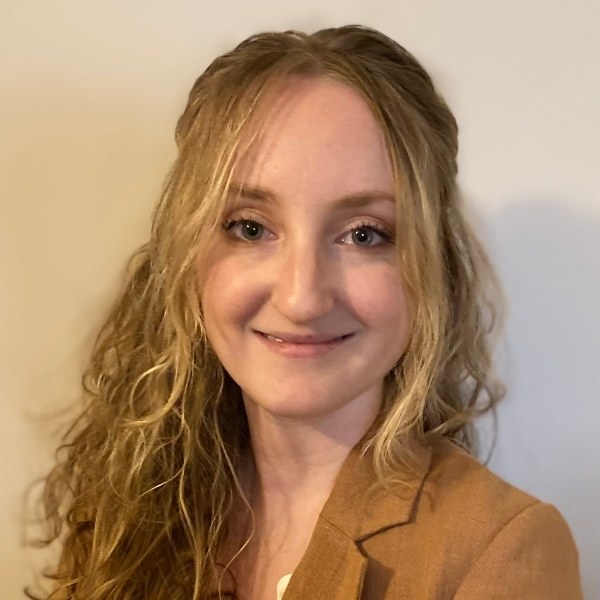 Sarah Tucker joined FMP Consulting as a Human Capital Consultant in February 2022. She earned an M.A. in Industrial/Organizational Psychology from Middle Tennessee State University. Sarah has worked with organizations to improve their effectiveness in multiple capacities for four years. She is passionate about improving work-life and making a lasting impact in the human capital environment.